The NFL is a prove it league. And how long can one prove it? In this list, these players showed unstable trends in the Career. For these players it's a make it or break it season. Whether it be through injury, declining performance, or other reasons. They must prove themselves this season to be a part of the NFL for much longer.
Jameis Winston, Saints Quarterback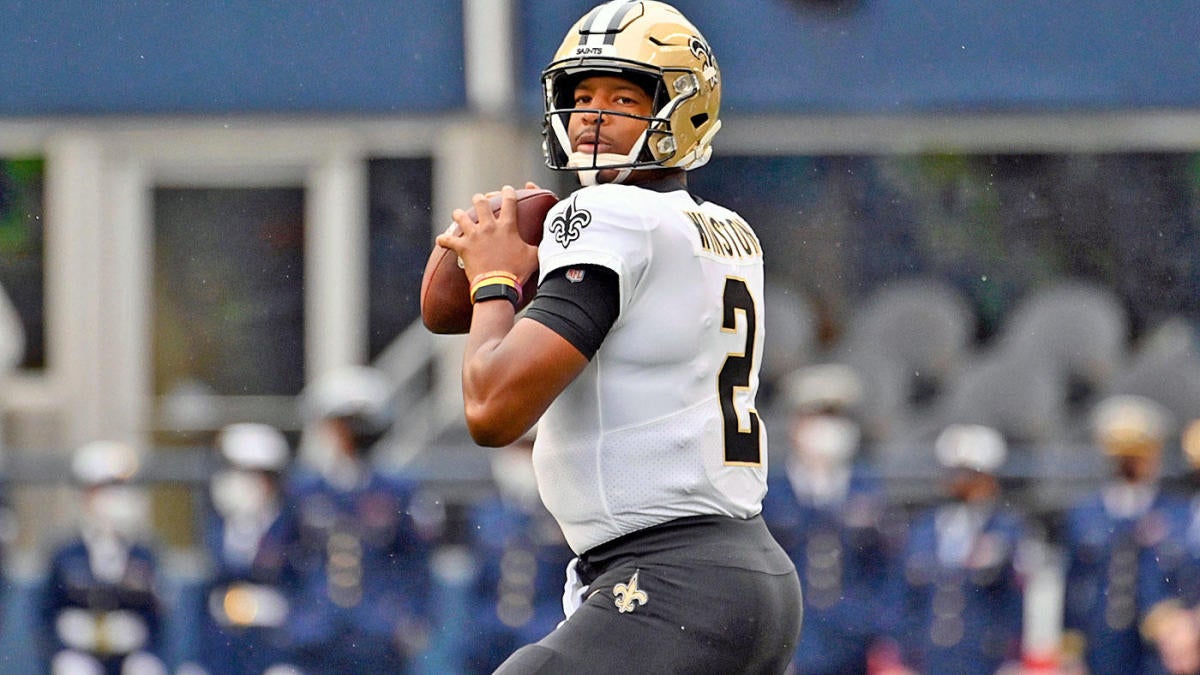 Winston used to be Star, heir to the NFL Throne. Winston has excellent arm strength, good pocket presence, and has good arm talent. In Recent Years Winston went from Tampa Bay to New Orleans. Winston has shown the ability to be a great quarterback. He has also shown the ability to be less than reliable. Coming off a knee injury last season its a Make it or Break it Year. Injury may prove fatal to Winston's future in the NFL, but for him it's all up in the air. With Dalton Signed to the Saints, competition may drive Winston To a future storybook NFL career when it comes to an end, but it may also end in tragedy for Winston. For Winston the case seems to be bright. Andy Dalton struggled last season, and the Saints will be hopeful that Winston Can finish the Spectacular Start that he had in the 2021 Season. Verdict, Make It
Mike Williams, Chargers Wide Receiver
After having a breakout year Williams signed a massive 60 million dollar contract over 3 years. This year also would be the year to determine if he is here to stay. Going into His Sixth year in the NFL Williams has accumulated over 3000 yards and 26 touchdowns, but this hasn't been enough to establish himself as a career receiver. After Signing this contract Williams must prove it to the front office if this last year was a fluke, or a good deal. He must bolster numbers better than last years. If not he could be shipped out of the Charger's Locker room for a better value receiver. For Williams the case seems the latter his production has been very unstable, and with a 60 million dollar asking price the future for Williams looks bleak. Verdict, Break it.
Trevon Diggs, Cowboys Cornerback
Diggs will be entering his 3rd year in the NFL. He had a league high amount of interceptions last year. However he also proved to be a liability in coverage allowing 907 receiving yards. While the interception Total might fool one on his ability as a Lockdown Cornerback his yard totals show that he is not. In the NFL the turnover ratio does matter, but it doesn't matter much if Diggs is allowing over 50 yards a game alone. In order to stay in the league for much longer beyond his rookie contract, Diggs must clean up those totals. If he does not we may see him be a journey man. For the case of Diggs, the future seems bright, a coach can teach technique they can't teach an eye for the ball. With Diggs being coached up properly he could be a future Hall of Famer. Verdict, Make it.
For More Great Football Content
Follow us on Twitter at @GridironHeroics for more great content. We appreciate you taking time to read our articles. To interact more with our community and keep up to date on the latest in Football news, JOIN OUR FREE FACEBOOK GROUP by CLICKING HERE
Checkout our latest podcast!
[powerpress_playlist limit=1]