The XFL is making its long-awaited return after the league's last run in 2020. The league will officially kick off on February 13th as the Vegas Vipers will take on the Arlington Renegades at Choctaw Stadium. LSU will be will represented in the XFL as several former Tigers will have an opportunity to compete against one another. Check out which former LSU Tigers will be participating in the XFL starting next week:
Darren Evans, Arlington Renegades:
Darren Evans spent his first three seasons at Nicholls before transferring to LSU heading into the 2020 season. During his freshman season in 2017, Evans finished the year with 20 tackles, five pass breakups and an interception. Evans would continue to emerge as one of the top cover corners in the Southland conference heading into the 2018 season.
He would lead the team with eight pass breakups. Evans would finish the year with 33 tackles. He would continue to have success on Nicholls' defense as he would be tied for fifth in the FCS with 15 pass breakups. Evans totaled 47 tackles on the season, including 33 solo tackles.
The Baton Rouge native would have limited action on the field in his debut season with the Tigers as he only had one start on the year. His production would increase in his final collegiate season in 2021 as he registered 27 tackles, four pass breakups and three quarterback hurries.
Cameron Lewis, D.C. Defenders: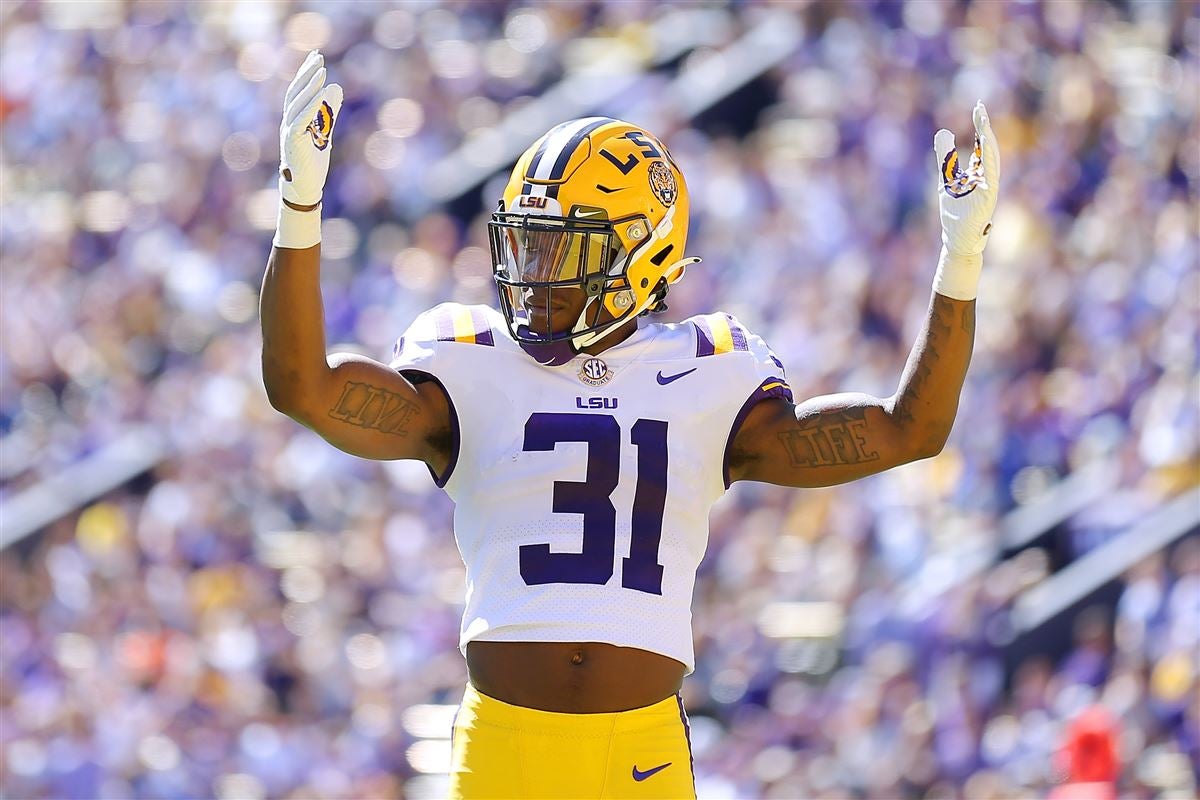 Cameron Lewis would spend six years at LSU and he was able to show his versatility during his collegiate career. Lewis played a key role in the secondary as he lined up at cornerback, safety and nickelback. He would decide to redshirt during his freshman season in 2016 as he was buried in the depth chart.
Lewis would start to earn more playing time heading into the 2017 season as he registered his first career tackle against Auburn. The Monroe, Louisiana native saw action against Rice, Texas A&M and UCF in the 2018 season. During the national championship season in 2019, Lewis recorded a career-best five tackles against Northwestern State.
He would continue to see limited action on the field as he recorded just eight tackles on the season. Lewis' best season would come in his last with the purple and gold as he was fourth on the team with tackles with 55. He would add 2.5 tackles for loss and 1.5 sacks. Lewis capped his LSU career with 88 tackles, 3.0 tackles for loss and 1.5 sacks.
Jontre Kirklin, Houston Roughnecks:
Jontre Kirlin would be asked to be do everything he was asked during his career at LSU. Kirklin would step onto the scene during the 2017 season as he saw action on special teams and defense. He would continue to play on both sides of the ball for the Tigers at the wide receiver and defensive back.
The Lutcher, Louisiana native would haul in a 65-yard pass against Northwestern State in 2019 marking his career-best in 2019. Kirklin would start to be a difference maker in the Tiger offense as he was one of the team leaders with 13 receptions for 184 yards and three touchdowns.
He would see action at quarterback, wide receiver and special teams in his final year with LSU in 2021. Kirklin would get the start against Kansas State in the Texas Bowl and he would go on to finish the game with 138 yards and three touchdowns against the Wildcats.
Glen Logan, Houston Roughnecks: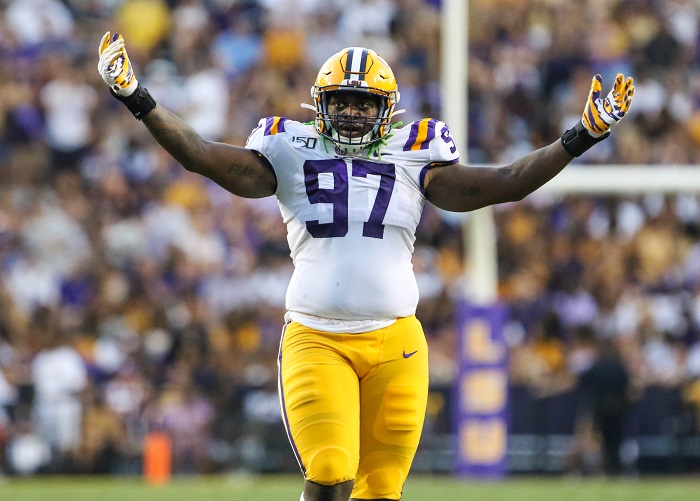 Glen Logan would use his redshirt during his freshman season in 2016. Logan would start to see more action on the defensive line in 2017 as he saw starts against Chattanooga and Troy. He would start to become a key factor on the LSU defense as he finished the 2018 season with 46 tackles, 4.5 tackles for loss and 4.0 sacks.
The Kenner, Louisiana native would serve as a key contributor on the defensive line during LSU's run to the national championship in 2019. Logan registered 20 tackles, 2.5 tackles for loss and 1.5 sacks. In a shortened 2020 season, the star defensive lineman would appear in every game as he recorded 17 tackles. An injury in the 2021 season limited his production, but he was still able to finish the season with 10 tackles, 1.5 tackles for loss and a sack.
Logan finished his LSU career with 110 tackles, 10.0 tackles for loss and 7.0 sacks. During his career with the Tigers he proved that he can get after the quarterback and his stature makes him a menace in the interior on the defensive line.
Kary Vincent, Houston Roughnecks:
Kary Vincent is regarded as a world-class athlete and he stepped on the scene at LSU in 2017. Vincent made three starts at the nickel position and would finish the year with nine tackles and an interception. He would continue to step into the limelight of the LSU defense in the 2018 season as he finished the year with 40 tackles, 1.5 tackles for loss, a sack and an interception.
The Houston native would be a key contributor in the Tiger secondary during the 2019 season and he played his best football during LSU's national championship run. Vincent registered 47 tackles and would rank second on the team with four interceptions. He capped off his career with 87 tackles, 3.5 tackles for loss, one sack and an interception.
Brad Wing, San Antonio Brahmas: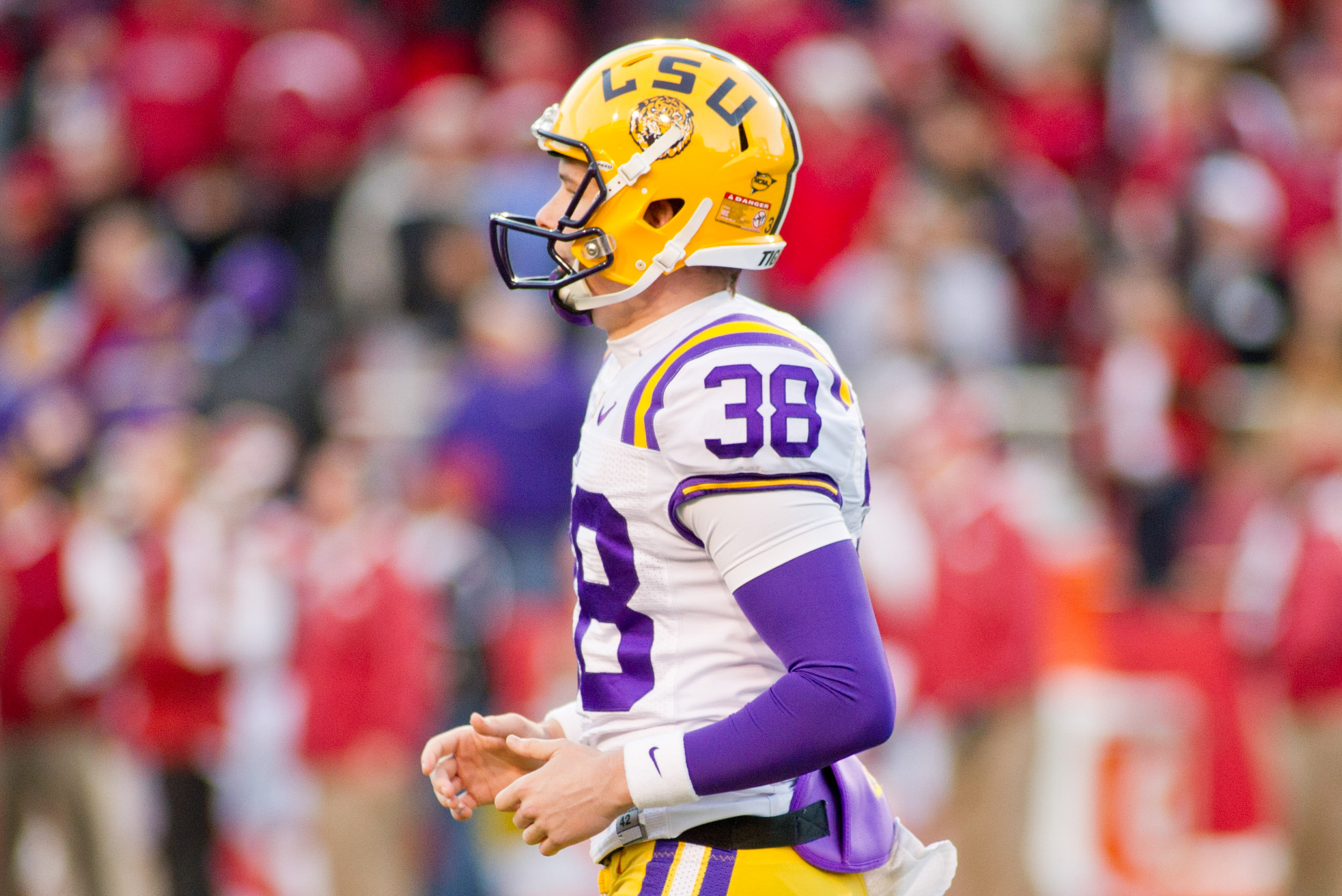 Brad Wing was a talented punter coming from Australia all the way to Louisiana. Wing would decide to redshirt during his freshman season in 2010 before bursting onto the scene in 2011. During the 2011 season, Wing averaged 44.4 yards a punt, which ranks first in career average at LSU.
Wing would continue to be dominant in the punt game as in 2012 he averaged 44.8 yards on 59 punts. The left-footed punter would finish his LSU career with an average of 44.6 on 118 punts. The 44.6 average ranks first in school history. He was just the second punter in LSU history to be named an All-American
Vadal Alexander, St. Louis Battlehawks:
Vadal Alexander would be one of the top offensive lineman recruits before stepping onto LSU's campus. Alexander would waste no time to become a key contributor during his freshman season in 2012 as he earned Freshman All-SEC honors. During his rookie season, Alexander finished the year with 656 snaps and 49.5 knockdowns.
The Buford, Georgia native played a team-high in snaps during the 2013 season (810). Alexander continued to be dominant on the offensive line as he was third on the team in total offensive snaps with 757 and was second on the team with 75.5 knockdowns.
He would have his best season with the Tigers during the 2015 campaign as Alexander would earn All-American honors. Alexander would lead LSU in offensive snaps with 810 and second on the team with 119 knockdowns.
For More Great Football Content
Follow us on Twitter at @GridironHeroics for more great content. We appreciate you taking time to read our articles. To interact more with our community and keep up to date on the latest in Football news, JOIN OUR FREE FACEBOOK GROUP by CLICKING HERE
Checkout our latest podcast!
[powerpress_playlist limit=1]