The Super Bowl defense did not go well for the Los Angeles Rams and Aaron Donald. Injuries ravaged the team as star players like Matthew Stafford and Cooper Kupp were lost for the year. The offensive line was seemingly shuffled every week due to injuries and free agent signings like Allen Robinson did not play out as expected. Donald is hoping 2023 is different.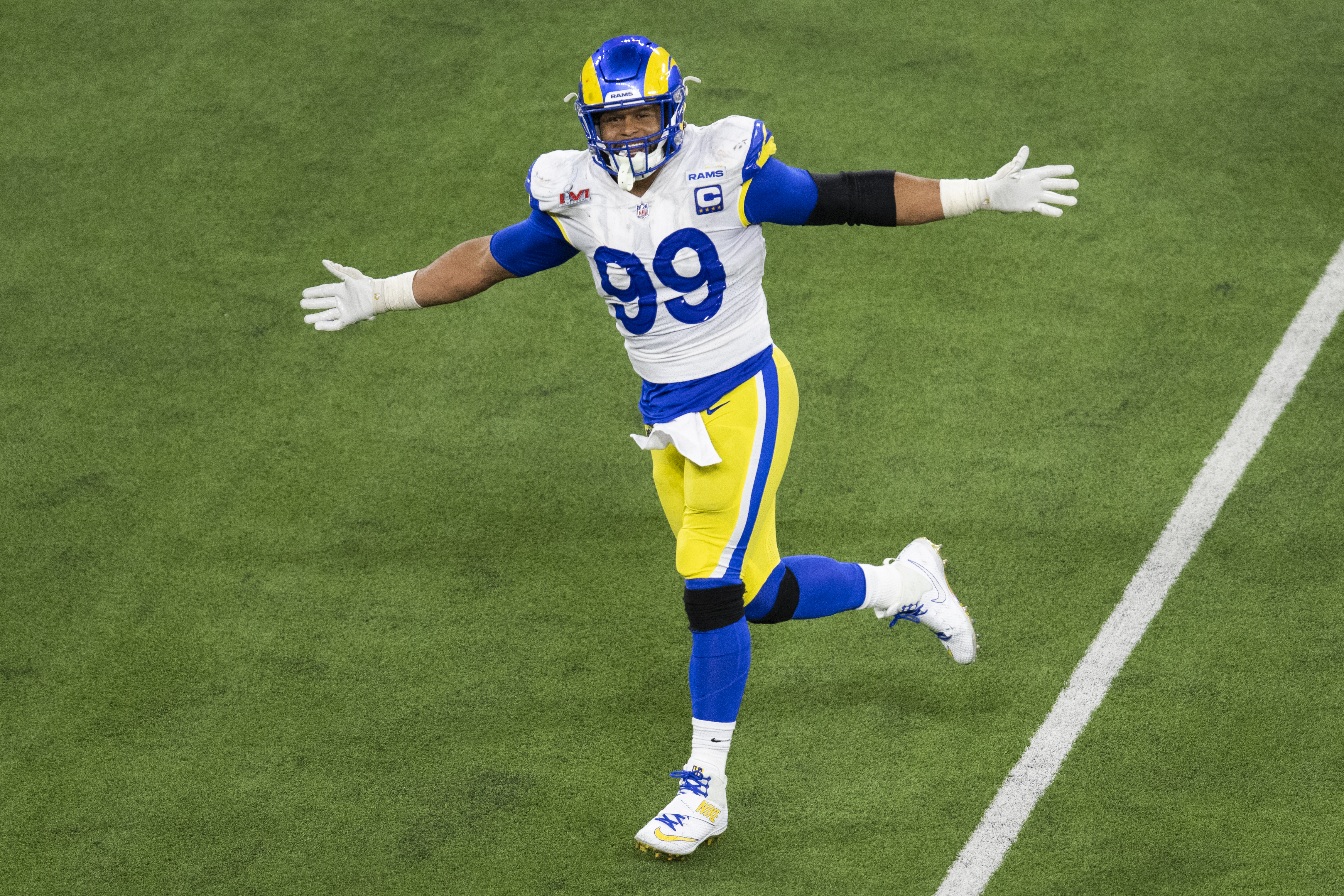 Los Angeles Rams Aaron Donald Motivated For 2023
While some will view the number of young players on the team as a negative, Donald says it gives them a fire.
"We all need some type of fire, something to push you, something to get you going, and that's something that I'm hanging on to right now," he said, via ESPN. "And I feel like we've got something to prove as a team. I think I got something to prove as a player, and that's how we're going to take it."
Everyone has something to prove. For the veterans, they are out to prove that last year was a fluke. For the rookies, they are out to prove that they belong in the NFL. The combination means this should be a fun team to watch.
Legacy On The Line
For Donald specifically, legacy may be on the line. He already has the accolades to go down as one of the best defensive linemen of all-time. Another couple of dominant seasons and he could become the unquestioned greatest of all-time. Maybe Donald doesn't care about this or maybe he could retire today and still have that argument. However, he seems motivated to prove that at 32 he can still be dominant.
The Los Angeles Rams have an interesting season ahead of them. Aaron Donald thinks they can compete but looking at the roster, it seems rather unlikely. However, with a good coach in Sean McVay and savvy veterans around the roster, anything is possible.