The Los Angeles Chargers are planning on recognizing a legend this season. Every team has a team-specific Hall of Fame that allows the franchise to recognize the greats of the team. The Chargers will enshrine one of the best tight ends to ever play the game in their Hall of Fame this season. Antonio Gates will be inducted into the Chargers Hall of Fame this season.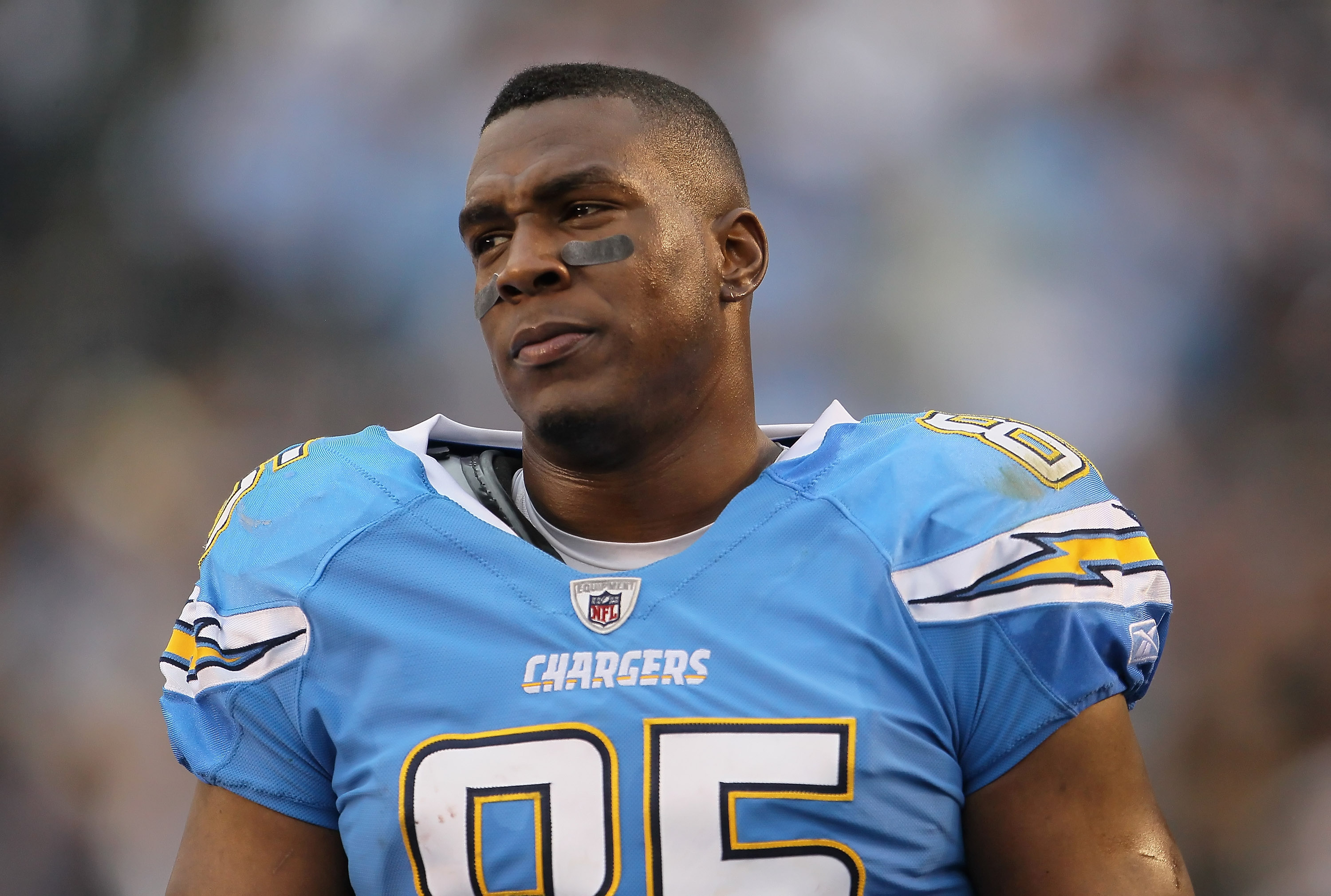 Los Angeles Chargers Antonio Gates
Gates spent his entire 16-year career with the Chargers. He retired with eight Pro Bowls, three All-Pro seasons, and 955 receptions for 11,841 yards. Gates was a favorite target of longtime quarterback Philip Rivers who was his quarterback for a majority of his career. Here is the statement from the Chargers owner.
"As I've said many times now, Antonio is not only one of the greatest Chargers to ever play the game, he's one of the greatest players in NFL history. That couldn't be any truer today than it was at the time of his retirement. As the years have passed, and as the game has continued to evolve, it's impossible not to notice the impact Antonio has had on the modern NFL and the way team's utilize tight ends.
Just as Kellen Winslow forever changed the position decades earlier, Antonio redefined what it meant to be a tight end in the 21st century. His contributions to our organization, on the field and off, are those of a Hall of Famer. This was, to me, always a mere formality. After we celebrate him at SoFi Stadium this December, I look forward to doing it once again in Canton."
Midseason Ceremony
Gates will have a ceremony at halftime during the December 10th game against the Denver Broncos. He will be the 41st member of the Chargers Hall of Fame and seems destined for Canton as well. This is his first year of eligibility for the Pro Football Hall of Fame which he will no doubt be added to at some point. He was truly dominant at his position and will go down as one of the great tight ends in NFL history.
It is disappointing that Antonio Gates never had more playoff success with the Los Angeles Chargers. He and Rivers made up a dominant duo and it is great that the team is keeping the memory of his play alive.