Kyle Shanahan is probably breathing a sigh of relief after seeing quarterback Brock Purdy throw. After suffering a devastating elbow injury last season, Purdy has been working hard on his rehab. He was cleared by doctors and resumed practice this past week. Shanahan gave a positive report on his first impressions of the second-year quarterback.
Kyle Shanahan Likes What He Sees From Brock Purdy
Earlier in the offseason, there was some question about whether the team would have to start Sam Darnold or Trey Lance. That doesn't look like it is going to happen. Shanahan had this to say about Purdy's arm.
"I think he's done great. He has come back. He's had no arm troubles. He's been totally healthy. I think he's getting all his timing back, his rhythm. I was really impressed with him in his two practices."
It's only been two practices but Purdy already looks good. While this doesn't mean success in the season, the fact that Purdy can throw a ball with no trouble is a good sign.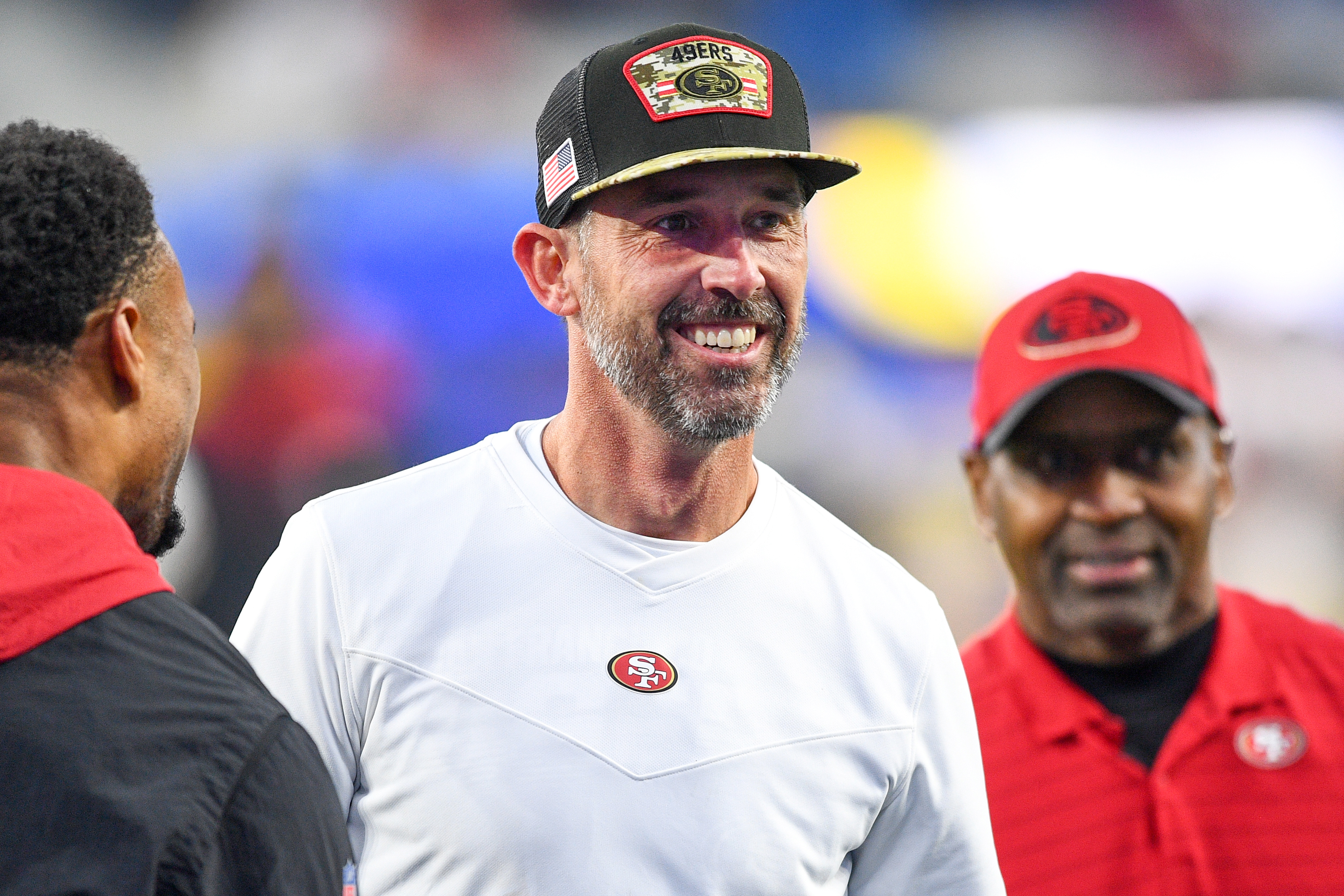 Can The 49ers Break Through?
The last couple of playoff runs have ended with heartbreak. Last year especially was brutal as many of the players believe they were the better team but it is hard to win football games when your quarterback can't throw. The team is stacked with talent. The biggest question likely revolves around Purdy. Was last year a fluke? Now that there is more tape on the young quarterback will defenses exploit his weaknesses? The 49ers have one of the toughest travel schedules in the league so they will definitely be put to the test.
Kyle Shanahan has been adamant that Brock Purdy is his quarterback. Now that he is healthy, Shanahan can focus on getting the 49ers back to the playoffs in 2023.