The Steelers problems were on full display last night against the Cleveland Browns. The Steelers lost what was probably a must-win divisional game in Cleveland 29-17. Usually games this early in the season don't feel like "must wins", but take a look at Pittsburgh's upcoming schedule. The Steelers play the Buffalo Bills, Tampa Bay Buccaneers, Miami Dolphins, Philadelphia Eagles, and New Orleans Saints all in a seven week window. This could easily end in the Steelers winning one or maybe two if they're lucky.
Steelers Issues
There are many issues with this Steelers team. It's easy for everyone to point at the QB, but that's far from where the issues start. The biggest issue of all, is that the Steelers don't play good situational football. The defense has been on the field for 113 minutes of the 190 minutes of game time. That's nearly 60% of game time that the defense has been on the field.
Last night the Browns were running the ball heavily and maintaining long drives because of their success. The Steelers offense would get the ball and go three and out. This leaves little time for the defense to get a breather. The offense went one for nine on 3rd down conversions last night…that won't ever get it done.
OC Matt Canada Play-calling Woes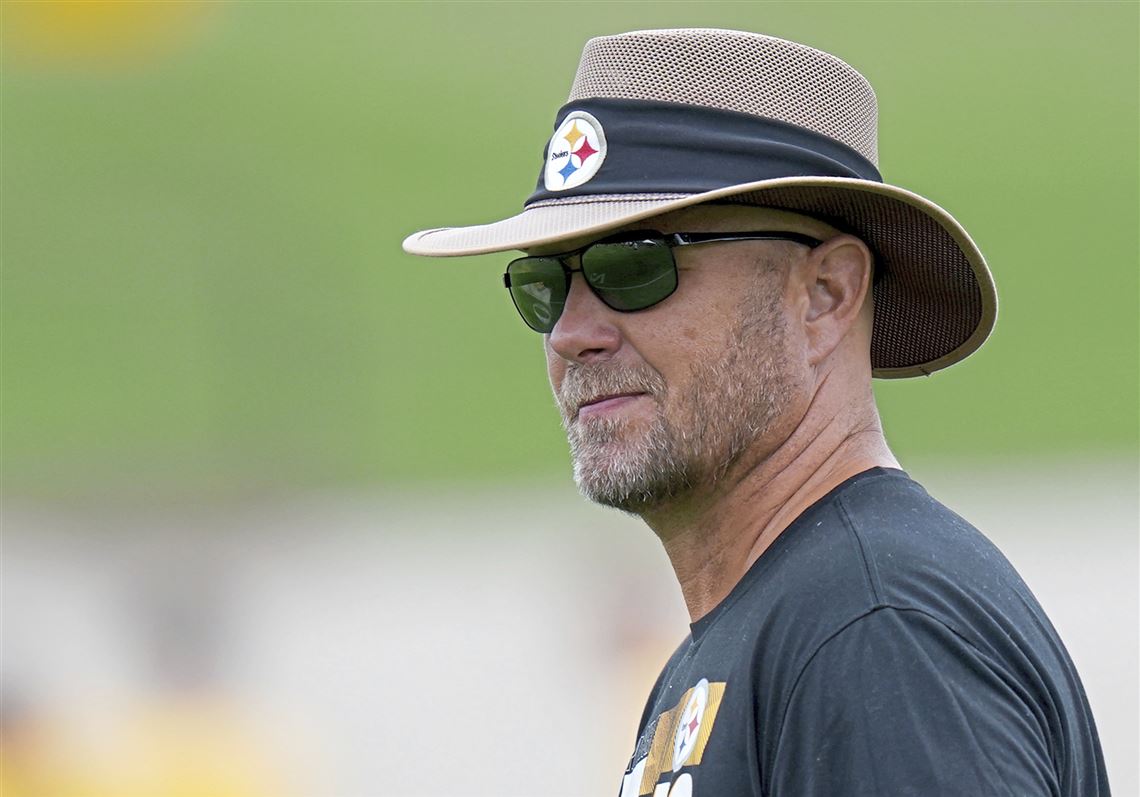 Steelers fans all want Kenny Pickett put in immediately…like he's gonna magically solve all of this team's problems. To start, the play calling from OC Matt Canada has been sub-par to say the least. Rookie WR George Pickens has just five catches in three games. When guys are making catches like this, you may wanna get them the ball…
This angle of Pickens' catch 😳🔥 @brgridiron

(via @NFL) pic.twitter.com/tKuuBG3imO

— Bleacher Report (@BleacherReport) September 23, 2022
Trubisky has extended plays for Pittsburgh in ways that Ben couldn't late in his career, but none of that really matters with this play calling. It seems as if Canada is worried about turning the ball over. The middle of the field rarely gets used with this offense. Here is Trubisky's passing chart through week two (same results against the Browns).
Here is Steelers QB Mitchell Trubisky's passing charts through Week 2 via the NFL's Next Gen Stats: pic.twitter.com/Q63PmTOf0L

— Marcus Mosher (@Marcus_Mosher) September 22, 2022
What do you notice? 80% of these throws he's making are in the flat or to the sideline. It simply doesn't make sense. Canada is going to have to switch things up during this ten day break. I'd be surprised if we see any thing different against the Jets though.
Lastly, why does anyone think it's a good time to put in Pickett? Pickett wasn't going to win that game last night. Trubisky was better in the 1st half. The opening drive of the second half was halted by an ineligible man downfield penalty. Otherwise, the Steelers would've had it at the Browns 25 yard line.
To sum all of this up, if the play calling doesn't change, the results won't change. Steelers need longer drives that use the middle of the field. The defense will get the rest they need which will improve their performance as well. Time of possession has to turn to Pittsburgh's favor for any type of success.
For More Great Football Content
Follow us on Twitter at @GridironHeroics for more great content. We appreciate you taking time to read our articles. To interact more with our community and keep up to date on the latest in Football news, JOIN OUR FREE FACEBOOK GROUP by CLICKING HERE
Checkout our latest podcast!