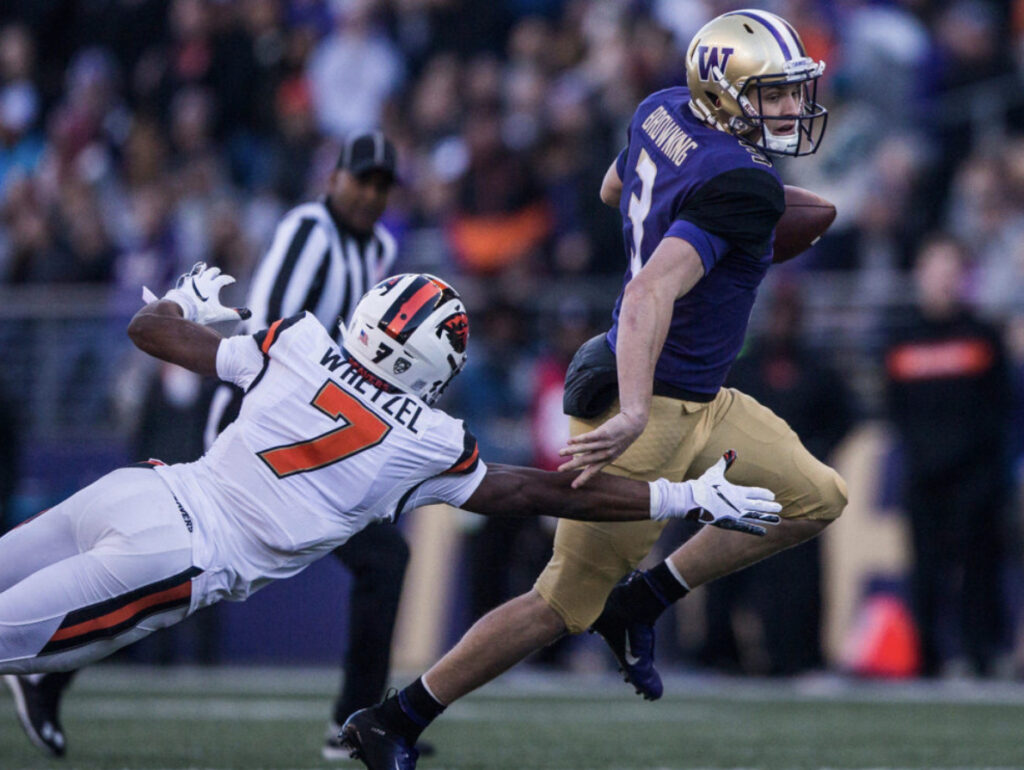 Kee Whetzel: A testament to the transfer portal
Just like the NIL deals, the transfer portal has opened doors for athletes who seek refuge from the college football disadvantages for student-athletes. A prime example has been Kee Whetzel, now of the University of West Florida. He chose to make a business decision to move on from Oregon State. With his PAC-12 history, Kee has brought more star power to the prestige of football in Florida. As fall camp begins, the all purpose defensive freak of nature, readies himself for his last season after making the leap.
"I want to make it the best one I can make it. I feel like I've learned so much in the past fall camps, that really has prepared me to have the best camps I ever had." Whetzel explains during an interview on Nard Knows.
As a major contributor of  West Florida and their winning season last year, Whetzel and Co are looking to go undefeated as they continue to elevate year after year. Now that he also has caught the attention of some NFL scouts, Whetzel's story will inspire those who will follow suit. Can the college football season start any slower?
West Florida Kicks off their season against Warner Sept 3, 6pm
For More Great Football Content
Follow us on Twitter at @GridironHeroics for more great content. We appreciate you taking time to read our articles. To interact more with our community and keep up to date on the latest in Football news, JOIN OUR FREE FACEBOOK GROUP by CLICKING HERE
Checkout our latest podcast!