A handful of teams in the NFL have to be doing their due diligence right now on Jonathan Taylor. This is after reports emerged on Monday that the Indianapolis Colts had given the All-Pro running back permission to seek a trade away from the team.
The Miami Dolphins were identified as one of the teams that could show interest in Taylor. However, Maurice Moton of Bleacher Report has conjured up a list of teams that could end up spoiling Miami's path toward the 24-year-old RB.
Bears Seen as Potential Landing Spot for Jonathan Taylor
According to reports, the Colts will be asking for a first-round pick in exchange for Taylor. Well, in Moton's hypothetical trade between Indianapolis and the Bears, the Colts will need to settle for a second-rounder:
Chicago Bears receive: RB Jonathan Taylor
Indianapolis Colts receive: 2024 second-round pick
Moton cites Taylor's history with Bears head coach Matt Eberflus as a factor in the former's potential move to Chicago. Eberflus served as Indianapolis' defensive coordinator for three years so he obviously has a good idea of what JT is capable of.
While the Bears do have both Khalil Herbert and D'Onta Foreman at their disposal, there's no denying that the potential arrival of Taylor would be a significant upgrade in the RB position for them.
"Taylor could cement Chicago's hard-nosed physical offensive identity while Fields makes strides as a passer. With $16.34 million in cap space, the Bears can afford to load up on top-notch skill players to aid their young signal-caller's development. First, wideout DJ Moore, now Taylor," Moton wrote.
Jonathan Taylor Takes Talents to Rams in Hypothetical Trade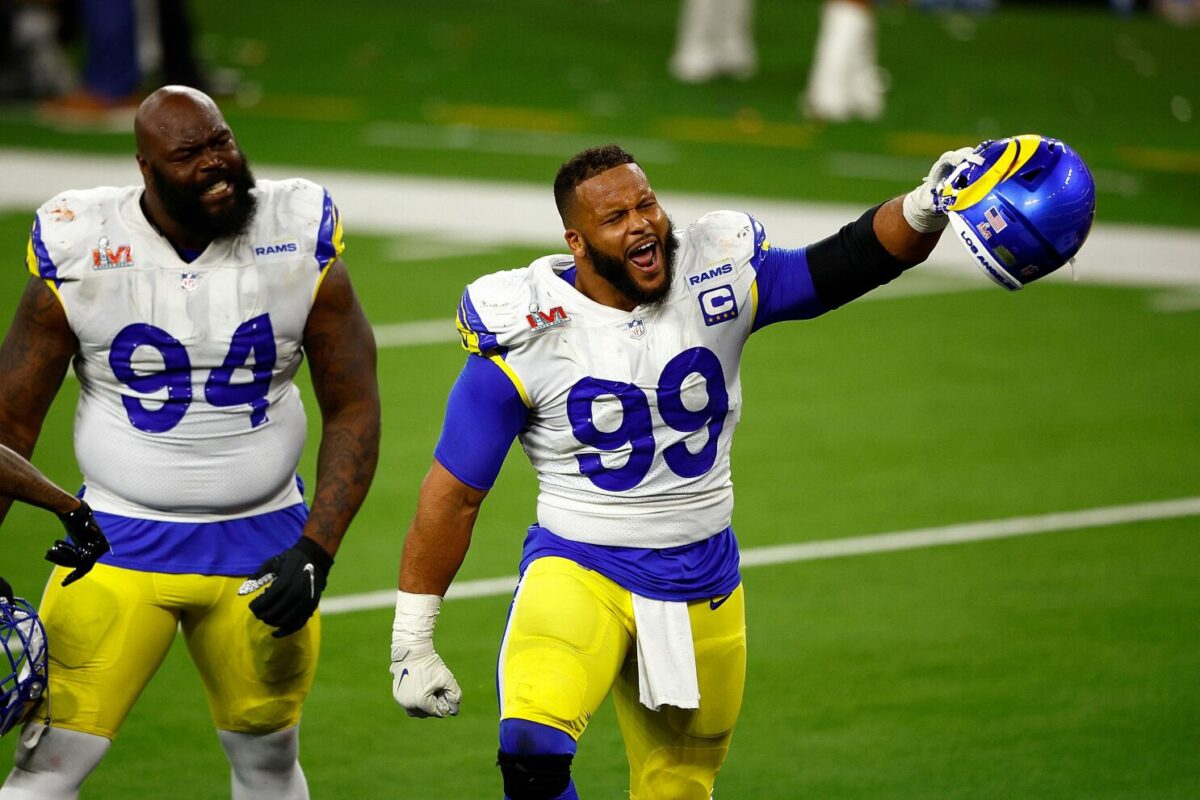 Another potential landing spot for Taylor is the Los Angeles Rams. Here's Moton's proposed trade package:
Los Angeles Rams receive: RB Jonathan Taylor
Indianapolis Colts receive: 2024 second-round pick and 2024 sixth-round pick
The Rams have one of the best one-two punches in the league in quarterback Matthew Stafford and wide receiver Cooper Kupp. The arrival of Taylor further solidifies LA's offense, giving them an elite ground attack. Taylor should also work well alongside Cam Akers, who incidentally, is entering his contract year.
Moton also points out that money-wise, the Rams can make this deal work:
"The Rams have to operate on a tight budget with $10.1 million in cap space, but they can give Taylor a short-term pay raise if he pushes for a bump in salary," Moton wrote.
For what it's worth, Moton also names the Miami Dolphins and the Washington Commanders as the two other teams that could potentially make a significant offer that could pique the interest of the Colts.
For More Of My Content
Follow me on Twitter at @PaoloSongcoNBA. You may also reach out to me personally at pao.songco@gmail.com.