Over the past decade or so, State Farm has been synonymous with Aaron Rodgers. This is exactly what the insurance giants were aiming for when they penned the superstar quarterback to a multi-million endorsement contract many years ago. The plan worked as the partnership between Rodgers and State Farm blossomed into one of the most successful advertising campaigns in the history of the NFL. It also made the four-time league MVP one of the highest-paid endorsers in the league.
This iconic partnership came to a shocking end on Tuesday after it was reported that Rodgers and State Farm had decided to call it quits. This is, without a doubt, an end of an era.
Aaron Rodgers Cuts Ties With State Farm After 12 Years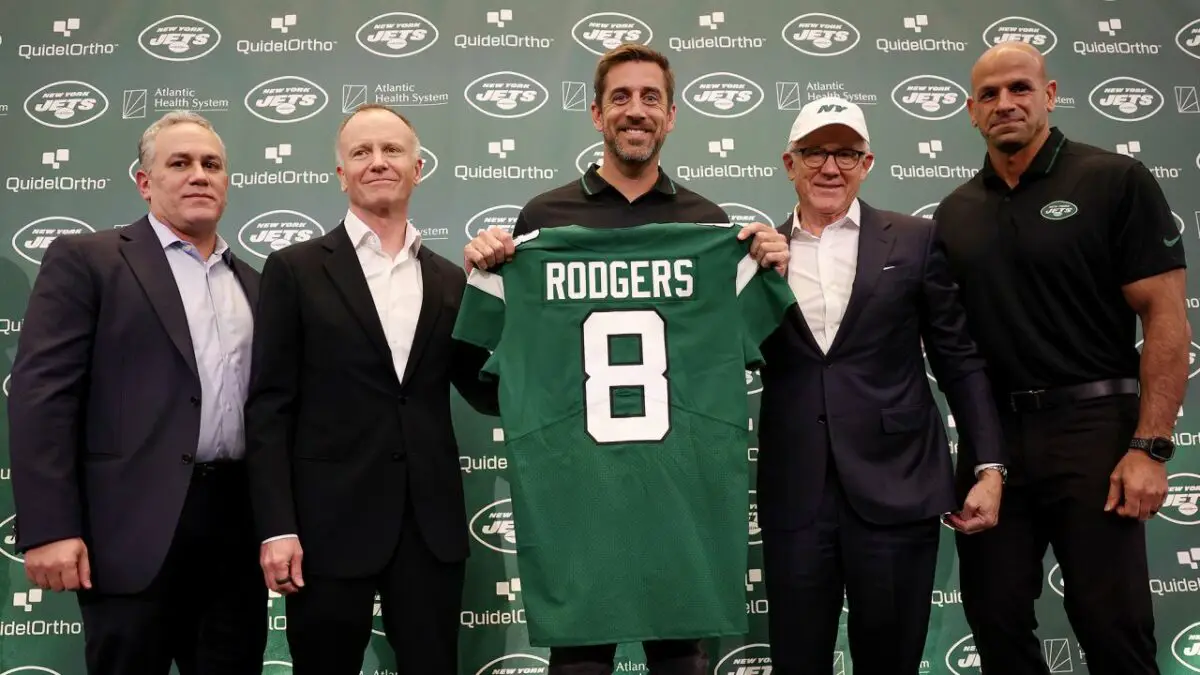 "We wish Aaron the best in his future endeavors."
This was the statement sent by a State Farm spokesperson via email to confirm earlier reports that Rodgers and the insurance company were headed to a divorce. This makes it all official. No reason was provided as to why the partnership ended.
This long-lasting marriage all started in 2011 when Rodgers first coined the phrase "Discount Double Check." Rodgers used the catchy phrase, which also happens to be one of State Farm's more popular insurance programs, to celebrate his touchdowns. It took a life of its own and it continues to be a highly popular phrase in football. Rodgers himself continues to use the phrase to celebrate his touchdowns and on occasion, during interviews as well.
The phrase had become so popular that the 10-time Pro Bowl quarterback even decided to trademark the phrase "Discount Double Check" in 2017. Because of this, it's only Rodgers who is legally allowed to use the same phrase for commercial purposes. Although, players and fans alike continue to utter the phrase in more casual contexts.
It will now be very interesting to see if Rodgers will continue to use the phrase "Discount Double Check" now that he has cut ties with State Farm. For their part, it appears that the insurance company is not allowed to use the phrase for their commercials in their post-Aaron Rodgers era.
With Rodgers now out of the picture, Kansas City Chiefs superstar quarterback and reigning NFL MVP Patrick Mahomes is set to reign supreme as State Farm's poster boy.
For More Of My Content
Follow me on Twitter at @PaoloSongcoNBA. You may also reach out to me personally at pao.songco@gmail.com.