The Jacksonville Jaguars are looking to take another step forward behind quarterback Trevor Lawrence. After winning a playoff game last year, the team is hungry for more. Lawrence thinks this offense could be explosive in 2023 and recently talked about the number of weapons they have on that side of the ball.
Jacksonville Jaguars Trevor Lawrence Talks 2023 Offense
Calvin Ridley joins a group of Travis Etienne Jr. and Christian Kirk. Both of those players are coming off of great years and Lawrence is excited about what that means for 2023.
"I mean, we just have so many weapons, it's going to be tough for defenses to know what to expect. We can also do so many different things. We're not one-dimensional. Those guys can do a lot of different things."
The Jaguars are a very complete team and not just on the offensive side of the ball. They also have weapons on defense which is why many are high on them going into 2023.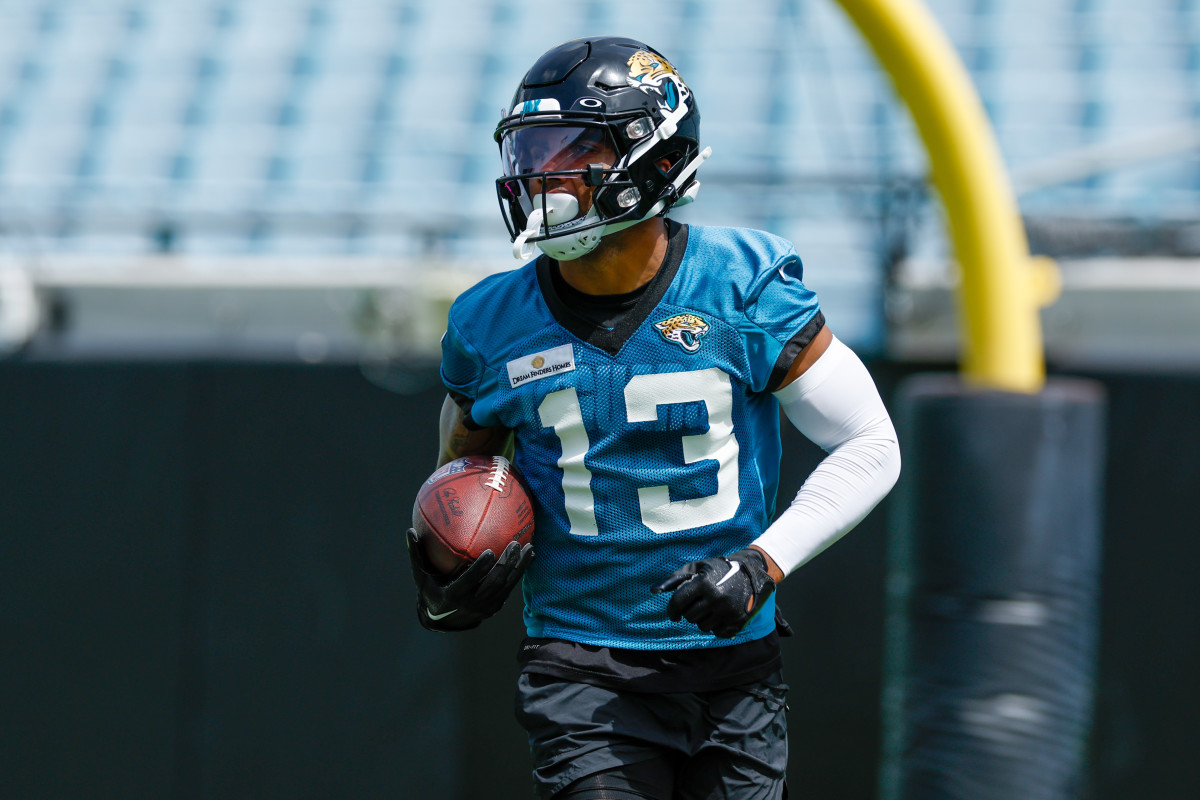 How Far Can The Jaguars Go In 2023?
In the AFC South, the Jaguars are the favorites. While DeAndre Hopkins is adamant the Titans will compete this year, the roster lost a lot of players. The Texans and the Colts have exciting young talent but are probably a year away. More questions come when we talk about the Jaguars in the context of the conference. The Chiefs, Chargers, Ravens, Bengals, Bills, Jets, and Dolphins all have legitimate chances at a title. Can the Jaguars compete with those teams? That is the real question.
The good news for the Jacksonville Jaguars is they have found their quarterback of the future in Trevor Lawrence. Stability at that position will mean the Jaguars will be in the thick of the AFC race for years to come.