The Green Bay Packers have to be happy with how Christian Watson played in his rookie season. While it took him a while to get going, he exploded onto the scene from week 10 on. The Packers are now hoping that Watson can build on his rookie season and become a go-to target for quarterback Jordan Love. Watson is looking to snap and 34-year-old streak that would put him in the same sentence as a Packers legend.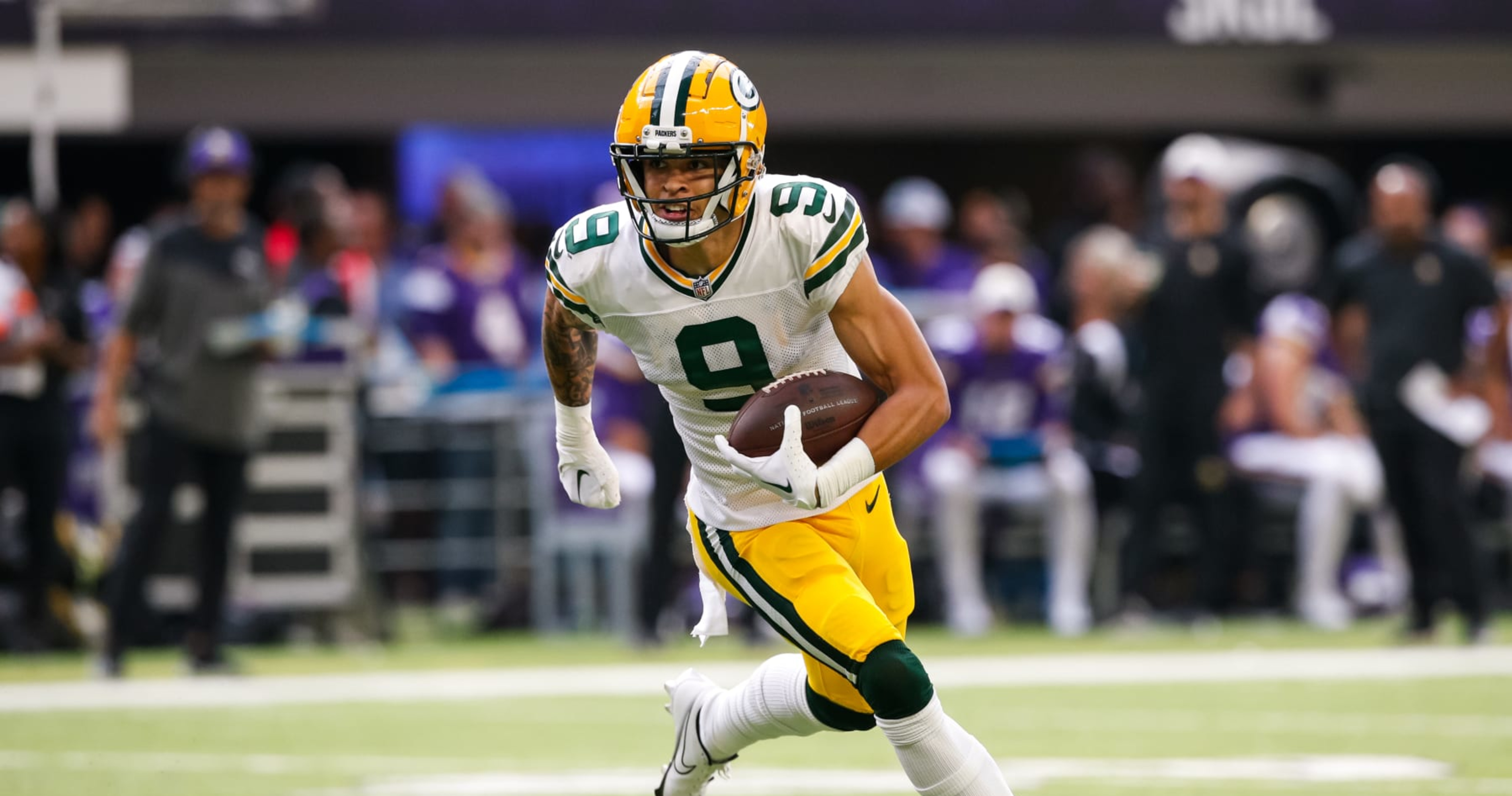 Green Bay Packers Christian Watson Looking To Snap Streak
Year two has not been kind to the receivers that the Packers have drafted. The last receiver that was drafted by the Packers to have a 1,000-yard season in their second season was Sterling Sharpe all the way back in 1989. Sharpe's season was something special where he was just shy of 1,500 yards to the season. If Watson can make this type of leap that would be insane but it seems that he would be on track for a 1,000-yard season.
Expectations For 2023
You could tell me any outcome of this season for the Packers and I would believe you. Nobody knows what to expect because this team is so young. Love has had limited playing time and the pass-catchers are all first and second-year players. The hope is that everyone shows promise. Even if the team struggles at times, the proof of concept has to be there. Most Packers fans would be happy with another subpar season as long as the team plays well overall.
The Green Bay Packers are wanting to see some big things out of Christian Watson. He had some electric plays in 2022 and is hoping for more in 2023. If he can be a 1,000-yard receiver he not only will make history but also likely be contributing to a lot of wins.