The Green Bay Packers had the pleasure of having Aaron Rodgers lead their team for 18 years. Now, he is with the New York Jets and will play out his final years there. However, this does not take away from what Rodgers brought to the team. A Super Bowl win is always great but he has also orchestrated great comebacks and playoff victories. Packers president Mark Murphy recently revealed when the team will look to retire the number 12.
Green Bay Packers To Retire Aaron Rodgers Number At Some Point
While many Packers' fans are not happy with Rodgers, there is no denying what he has done for the franchise. Murphy praised Rodgers in a recent interview.
"He was one of the greatest players in the history of the Packers, and we want to thank him for all he did during his remarkable, 18-year career," Murphy said, via The Athletic's Matt Schneidman. "He will be a first-ballot Hall of Famer, and we will bring him back and retire his number at the appropriate time."
It is disappointing that Rodgers cannot spend his whole career with the Packers but it seemed like it was time for both parties to move on. Likely the team will wait a little bit for some of the discourse to die down before celebrating the Hall of Fame quarterback.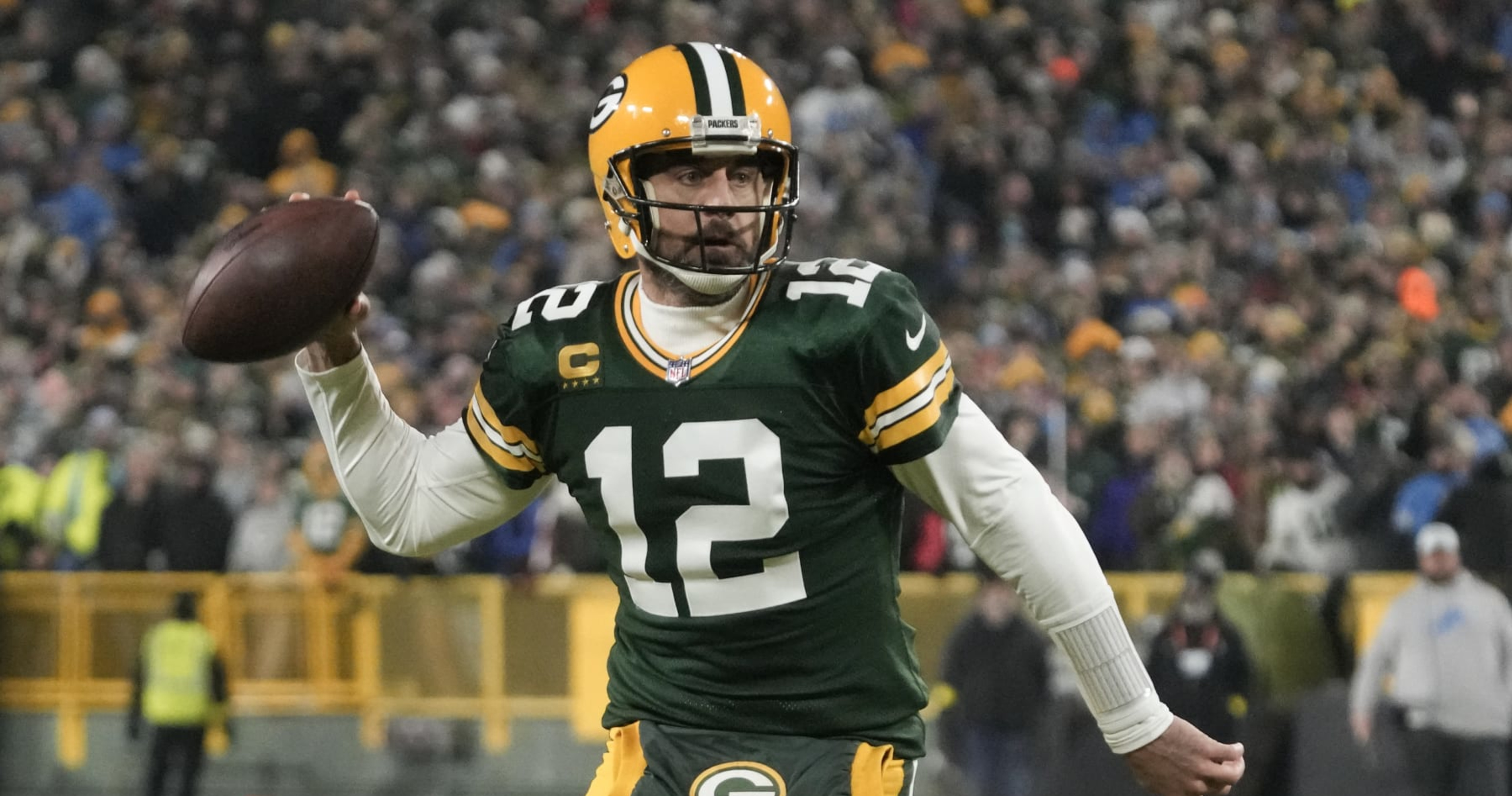 Great To See
This is a situation that could have gotten very nasty. However, Rodgers expressed on his way out that he loves the Packers' organization. It seemed the beef was with general manager Brian Gutekunst and not anyone else. For the team, they wanted to see what they had in Jordan Love. Also, if a team is willing to give you multiple high picks for an aging quarterback, it seems smart to take it even if the players has gas left in the tank.
A celebration will happen at some point for the Green Bay Packers and Aaron Rodgers. Whenever it happens, it will be a great way to celebrate what Rodgers brought to this historic organization.