In January, Michael Gallup tore his ACL against Arizona. It happened amidst a leaping, spinning, contested TD catch. Cowboys Nation watched in horror as he writhed on the ground holding his leg. A sigh of relief as he limped off the field, mostly under his own power, turned into a collective sigh of frustration upon his diagnosis. The Dallas Cowboys organization as well as its fans had suffered a huge loss, as they're well aware of his enormous impact on games.
Getting ready to Gallup
In the off-season, to the surprise of many, the Cowboys traded Amari Cooper to the Cleveland Browns. Equally surprising was news of their signing of the injured Gallup the very next day to a 5-year/$62.5M deal. It's been quite the journey back, as he's been rehabbing for the last eight months.
Local Dallas reporters started sniffing the air when the team released undrafted rookie WR Dennis Houston on the 20th.  It was evident they were making room on the roster for something.
Cowboys' offensive struggles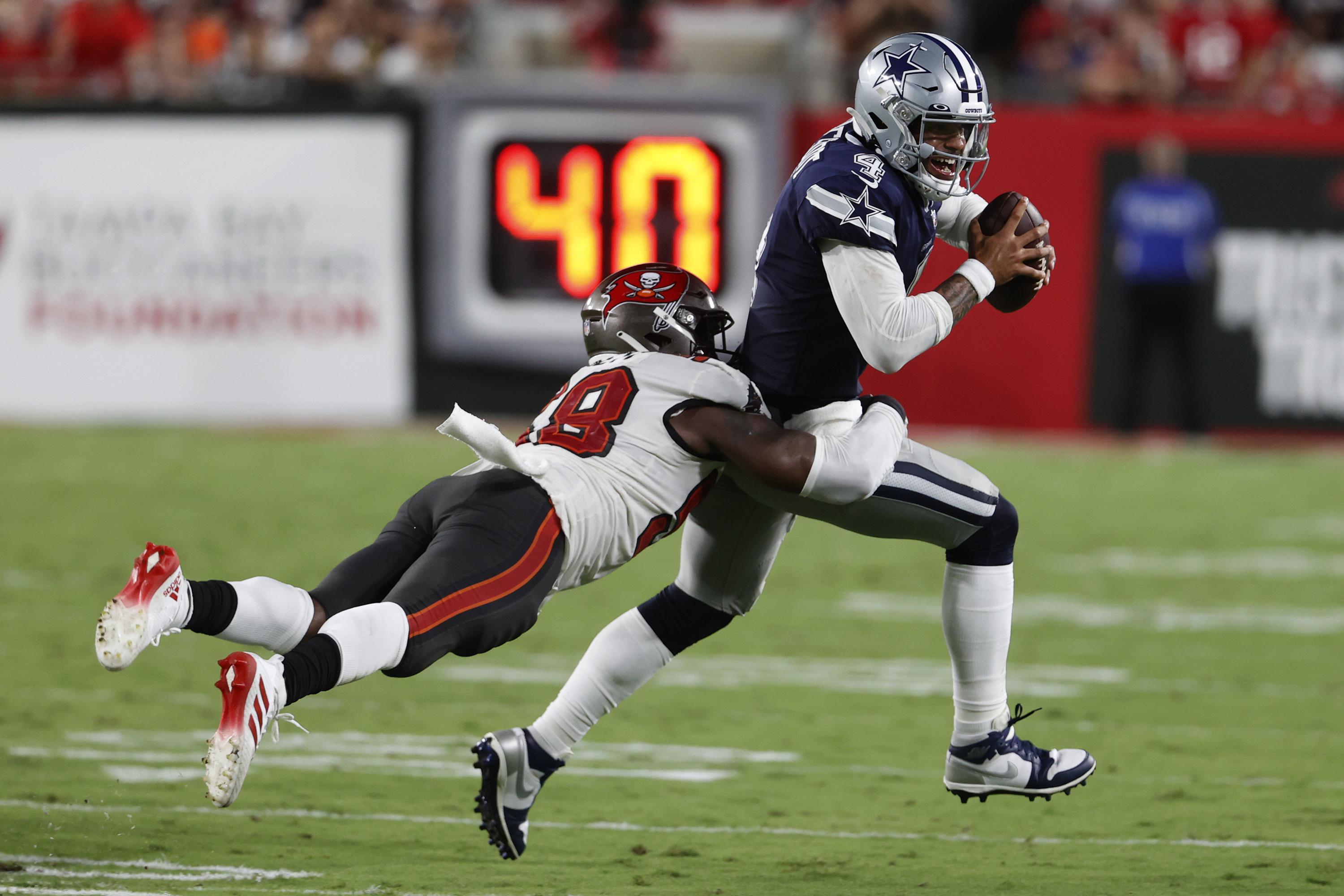 Last season, the Cowboys were the number one offense in the NFL. They put up a whopping 31.2 points per game. So far this season, they've scored just 23 points in two games.  Most of that was at the hands of backup QB Cooper Rush. The only team with fewer points than that is the Indianapolis Colts who've only been able to manage 20 points.
Judgment day looms
The minds of many will be forever comparing Gallup to Cooper. Assuming there are no setbacks, that process may finally start to unfold. With Gallup taking a full slate in practice this week, it looks more and more likely that he'll be ready to go Monday night vs the New York Giants. Mike McCarthy wisely didn't hide his intentions to keep him on a play count, however. With little depth at the wide receiver position, the season could well depend on how that ACL holds up.