It's only been four days of Auburn Football Camp. And the media has only been given a sneak peek of the action – approximately 20 minutes a day, to be precise. But football is BACK. The pads went on in earnest on Friday, and whilst it's only a small sample size, there are things to be learned. Here are four names who have stood out so far:
Zach Calzada, Quarterback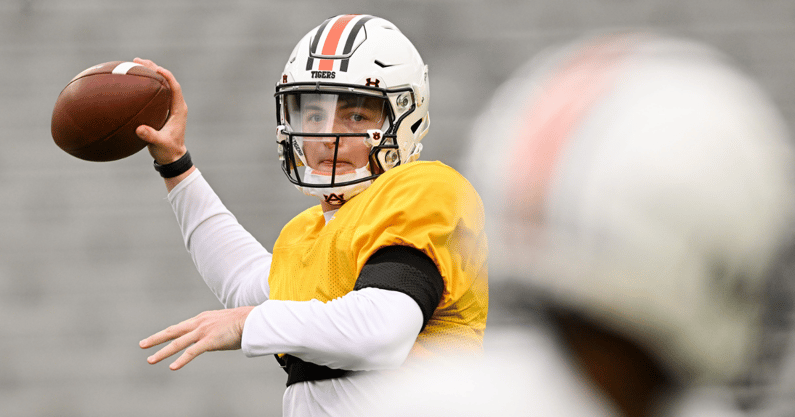 The Texas A&M transfer comes to The Plains amidst plenty of hype, and plenty of expectation. But far from being given the starting job on a platter, head coach Bryan Harsin has preached competition at every position. QB is no different, and Calzada is being made to earn his place in the pecking order. The redshirt sophomore has mostly been working with the second string, whilst TJ Finley ran with the starters. There was some mixing in and out. But for the most part, Calzada lined up with running back Jarquez Hunter and receiver Koy Moore..
Calzada's arm strength is there for all to see, and in practice so far has been able to make all the throws. He demonstrated some nice touch on deep passes, placing the ball where only his receivers could haul it in. And even on the misplaced passes – which there were a few – the ball came out of his hand quick and had some zip on it. His command of the playbook is an unknown right now, and TJ's experience in this offense gives him an advantage in that regard. But Calzada has not disappointed so far.
JD Rhym, Cornerback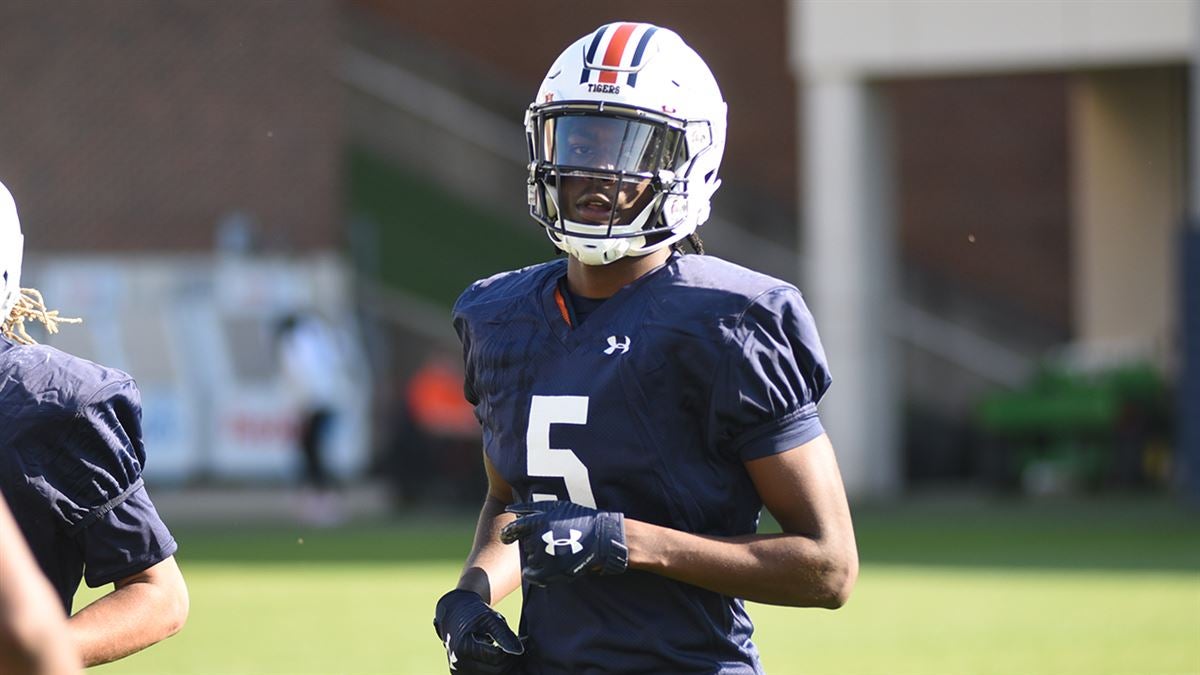 A true freshman showing out in camp?! JD Rhym was not expected to challenge the depth chart his first year on campus. The secondary has some established names, and brought in some seasoned talent via the transfer portal. But Rhym has impressed nearly everyone with his ability and dedication so far in camp.
Defensive coordinator Jeff Schmedding mentioned Rhym when asked who had impressed him this offseason. This was in the press conference prior to camp starting. But seeing Rhym running with the first team in practice was surprising nonetheless. Fellow cornerback Nehemiah Pritchett was quick to sing the praises of the young prospect:
"There are a couple of guys that have been standing out. JD Rhym. He's been practicing with the first team. He's been running with the ones. Him just being in the film room soaking everything up. It's helping everybody. You can tell he wants to play. He's in the playbook."
How Rhym sees the field come September is still to be worked out. Pritchett is undoubtedly locking down one side. And Jaylinn Simpson and DJ James are projected to compete for the other. Donovan Kaufman has been getting a lot of love as the nickel, but having someone like Rhym ready to go is a huge positive for this defense.
Camden Brown, Wide Receiver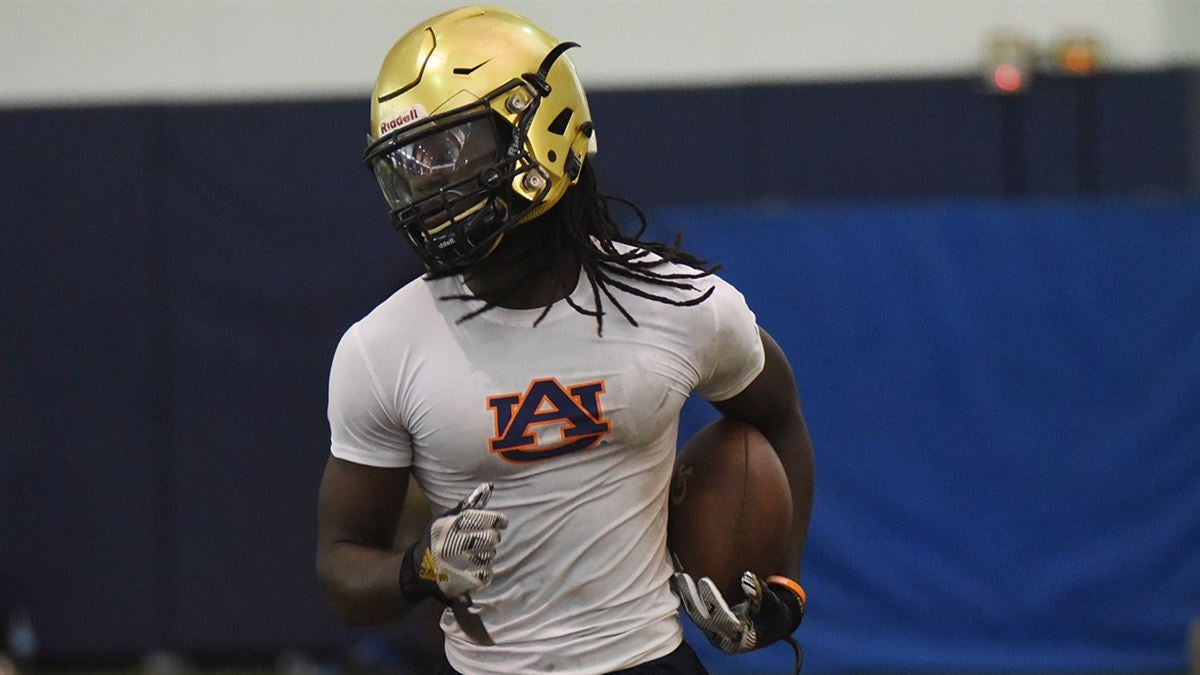 You know you're turning heads as a receiver when the defensive back coach singles you out for praise. Zac Etheridge liked what he saw out of freshman pass catcher Camden Brown. The youngster beat cornerback Keionte Scott down the sideline for an impressive catch, and Etheridge gave him due credit:
"I see you, 1-7, play big!"
It's an innocuous, throwaway comment. But Brown should take it as the compliment it was. In a crowded receiver room, Brown isn't even listed on the Auburn Ourlads' depth chart. And seeing the field in 2022 might be a tough ask. But to stand out from the crowd in only his second practice in pads shows the talent the 6'3" wideout possesses. As a bigger, possession receiver, Brown has also impressed his teammates; Shedrick Jackson called him 'a big dude – a strong dude'. Here's hoping Brown continues to make plays and turn heads as camp progresses.
Cam Riley, Linebacker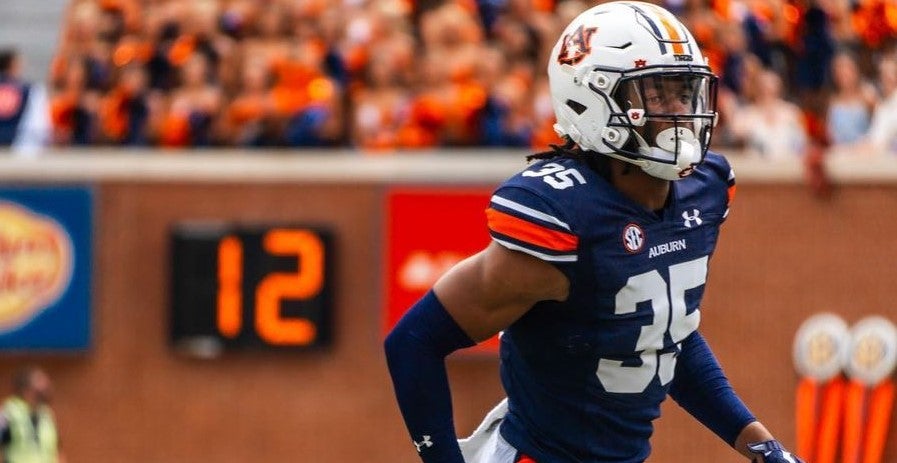 In Jeff Schmedding's hybrid defense, the starting personnel has been the source of much intrigue. None more so than at linebacker, where some new names are pushing for game time. Owen Pappoe will rightfully man the Mike, but could Cam Riley ascend to a starting role alongside him?
Early impressions suggest that's how the coaching staff see it. Riley ran with the 1's alongside Pappoe on day 1, and hasn't relinquished the spot since. Riley will compete with UNC transfer Asante Samuel and junior Wesley Steiner for the role. Those two might offer a little more movement and coverage, but Riley brings an unmatched physical presence. Riley has piled on the muscle since last season, clocking in at 235 pounds. With Auburn putting a premium on physicality this year, Riley might help cover the losses of Zakoby McClain and Chandler Wooten.