The tight end position can be referred to as a quarterback's best friend. Frankly, that bond has shown in various forms in years past and in the modern game with pairings such as Mahomes and Kelce.
However, there is a strong similarity between the tight end and wide receiver positions in fantasy football: volatility exists and can tank an entire season if you draft the wrong guy at the wrong time.
A stark difference between the positions is, in most leagues, there is only one starting tight end. This means that the top-12 is what matters most in the fantasy realm. Therefore there will only be one episode dedicated to the position, unlike wide receivers.
While the guys who finished lower than 12 at tight end matter a lot, especially during the bye week, the volatility episode will only focus on the tight end ones (TE1).
Who finished as a tight end one in 2022?
Before moving any further, who is being looked at today? In order of 2022 final rankings, the TE1 field is: Travis Kelce, T.J. Hockenson, George Kittle, Mark Andrews, Evan Engram, Tyler Higbee, Pat Freiermuth, Cole Kmet, Taysom Hill, Dalton Schultz, David Njoku and Dallas Goedert.
Much like the wide receiver, and, as will be covered later, every position in fantasy football, tight ends deal with volatility within its top ranks. However, how much volatility is there?
To answer this question, we will look at the last 10 years of fantasy football and see how much change there has been within the top-12 at the tight end position.
Tight end volatility rate:
1: 1/10
2: 5/10
3: 2/10
4: 8/10
5: 5/10
6: 4/10
7: 6/10
8: 5/10
9: 5/10
10: 8/10
11: 7/10
12: 5/10
The volatility at tight end is considerably lower than that of either wide receiver spots. As a matter of fact, TE1s have had a hair over a 50% rate of change over the last decade. In terms of volatility in fantasy football, that is good.
The safest tight ends:
The first thing that stands out is there are a pair of incredibly safe players to draft. There is an 80%, or better, chance for the top and third spot to return as a TE1 next season.
To the surprise of likely no one, Kelce is the safest tight end to draft in fantasy football as he finished in the top spot. Meanwhile, there is one person directly behind him who is also statistically safe: George Kittle, who finished third in 2022.
Both players are considered two of the best at the tight end position in the NFL, so it makes sense for them to be the safest bets in fantasy too.
Tight ends who are risky: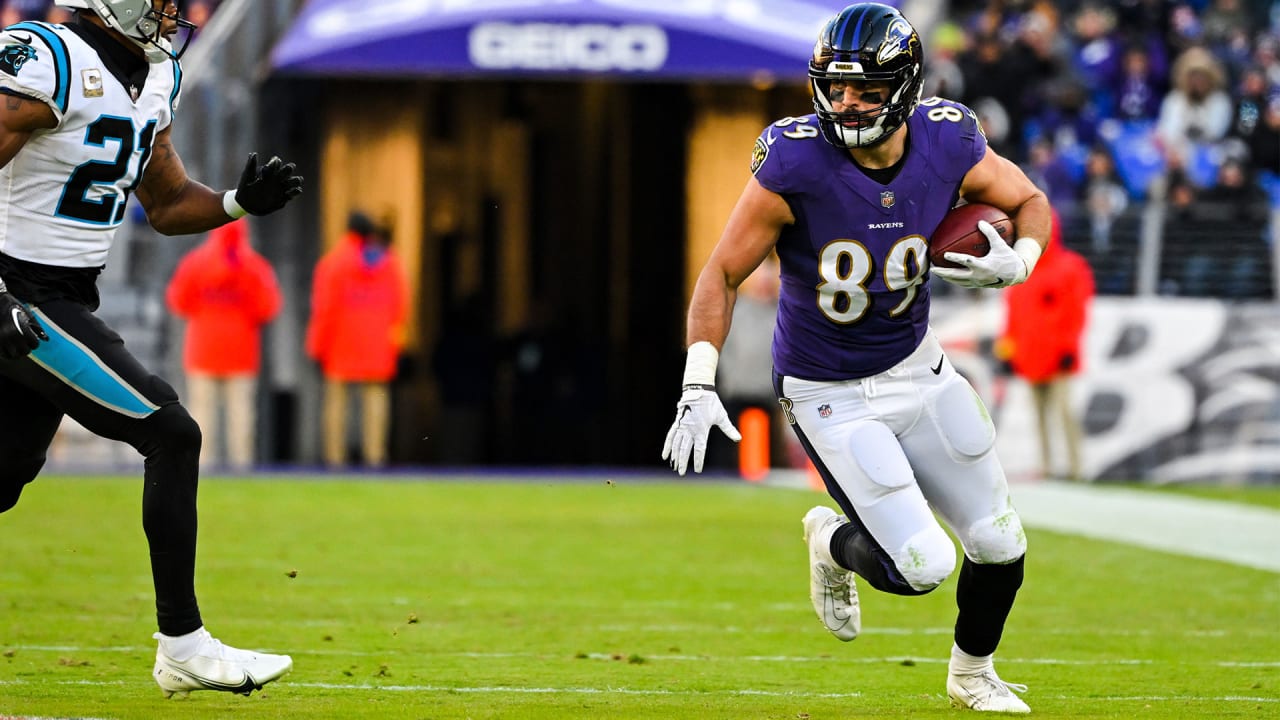 However, not every TE1 is safe. Those in the fourth, 10th and 11th spot have a 70% chance of dropping out of the top-12 at tight end, at best. The best of these odds belong to Njoku at 11, but he is still a longshot to repeat statistically.
An even longer shot belongs to a pair of players. The first is Dalton Schultz, who finished as the 10th-best tight end last season. He is set to be a free agent this offseason, so perhaps a new team fails to utilize him as the Cowboys have over the years.
However, there is one man with awful odds to return to the top-12 brass. Mark Andrews also has an 80% chance to leave the TE1 crew.
What about the rest of the field?
Everyone else lands within the 40%-60% range. This makes their return of: Hockenson, Engram, Higbee, Freiermuth, Kmet, Hill and Goedert to the upper echelon of the tight end position essentially a coin flip.
Although the volatility of tight ends is lower than that of wide receivers, it still exists. And the statistics paint a pitfall around some of the best players at the position. If you draft one of these top-end names early, you might be tanking the draft early on.
For More Great Football Content
Follow us on Twitter at @GridironHeroics for more great content. We appreciate you taking time to read our articles. To interact more with our community and keep up to date on the latest in Football news, JOIN OUR FREE FACEBOOK GROUP by CLICKING HERE
Checkout our latest podcast!
[powerpress_playlist limit=1]