By now, every Detroit Lions fan knows the skill and genius of both their offensive and defensive coordinators, Ben Johnson and Aaron Glenn. Unfortunately for them, so does the rest of the NFL world. As of this week, both coordinators have landed interviews for head coaching jobs. The Houston Texans, Carolina Panthers, and Indianapolis Colts have put in requests to interview Ben Johnson, with the Colts also requesting to interview Aaron Glenn. With five head coaching jobs open, Detroit Lions' fans need not worry, as Ben Johnson and Aaron Glenn won't land those positions.
Here is why:
Aaron Glenn off the Board:
Since beginning his tenure as the Lions' defensive coordinator in 2021, the Lions' defense has done nothing but struggle. This, of course, isn't all on Glenn. The defense's lack of depth has hindered the team's ability to put up good numbers week in and week out, with the Lions only finding defensive success late this season. Glenn and his mangled defensive group finished as the 28th-ranked defense in the NFL, allowing over 25.8 points per game in 2022. The team also gave up 146.5 rushing yards per game, 29th in the league, and 245.8 passing yards per game, 30th in the league. Truly dismal numbers from the defense.
So, why is Glenn nabbing this attention? Frankly, the Indianapolis Colts desperately need a cultural reset. They have been spiraling without a franchise quarterback and a lack of identity for a few seasons, but still have maintained solid numbers from a defense with plenty of talent. Glenn can most likely put up better defensive numbers with more talent, but the Colts want him for his mentality. Since partnering with Lions' Head Coach Dan Campbell, Glenn has shown that his former player mentality can unite a team around him. His aggression, knowledge, and poise under pressure are exactly what teams look for in an NFL head coach.
Despite Glenn fitting the mold of an NFL head coach, he isn't the right fit for the Colts. Again, the team has put up solid defensive numbers in their last couple of seasons. That young defensive core is mainly returning and should put up similar stats as the past few years. Offensively, the team is a mess.  Tied for the 30th-worst-scoring offense in 2022, the Colts need to focus on that side of the ball. Glenn just doesn't mesh well with that need.
Jim Irsay, the Colts owner, is a man who loves to control the decisions of the team. This was clearly seen when he hired Jeff Saturday as an interim head coach this season, even with Saturday having zero NFL coaching experience. Glenn's coaching mentality will clash with ownership, so Lions' fans can count on him returning in 2023.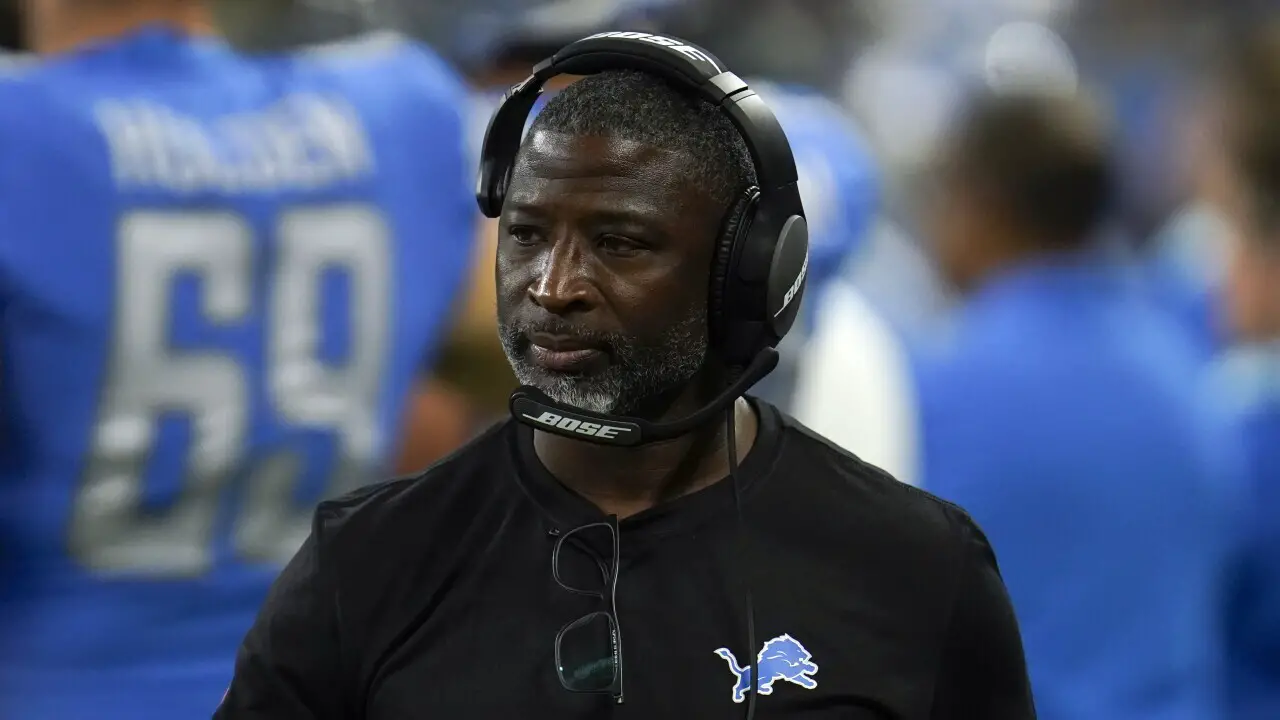 Ben Johnson, Lost Amongst Coordinators League Wide:
The largest fear for Lions' fans right now is losing their breakout star after just one season. Ben Johnson, after taking over the offensive coordinator role in 2022, has jumped the Lions' offense to the top of the league. Averaging a fifth-best 26.6 points per game, Johnson's offense has been able to win against some of the best defenses in the NFL. He is without a doubt, a huge reason the Lions' finished with a 9-8 record this season. His creative scheming, aggressive nature and genius misdirection has elevated every player in Detroit this season. Not only this, but it seems he knows exactly the right play to help the Lions in the clutch time.
As Detroit continues to build, Johnson's absence becomes a huge setback. Luckily, I'm not too sure that occurs. As mentioned earlier, three teams have an interest in the young offensive coordinator but he hasn't topped any teams list just yet. As requested by Carolina, Houston, and Indianapolis, on just day one of the offseason, already three of the five in-need teams have their eyes on the budding star. Once again though, the issue for these teams is coaching fit.
Let's start in Carolina. The Panthers have had an up-and-down season, from starting 1-4 and firing Matt Rhule to charging to 7-10 and second in the NFC South. Steve Wilks, the interim head coach, was even pushing his case to get hired full-time, with the Panthers almost making the playoffs. Dave Tepper, the Panthers owner has expressed interest in experience adding former Lions' coach Jim Caldwell to their list of candidates, along with former Colts' coach Frank Reich. Tepper is looking to pursue an offensive-minded candidate, but the more experienced Ken Dorsey (Bills' offensive coordinator) and Shane Steichen (Eagles' offensive coordinator) have the upper hand there. In terms of fit, Dorsey works best here.
Now moving to Houston, the Texans fired head coach Lovie Smith after just one season, using him to tank for the second overall pick. Unlike Carolina, it is easy to rule out Houston, as they are looking more to the defensive side of the ball for their head coach. They have requested five candidates, three of whom are prominent defensive coordinators. DeMeco Ryans of the 49ers, Jonathan Gannon of the Eagles, and Ejiro Evero of the Broncos are all topping their list.
After just one season as a coordinator, Ben Johnson doesn't have the experience to flip his focus to the defensive side of the ball, leaving him towards the bottom of their list. With rumors swirling it appears as if DeMeco Ryans was a favorite even during the season, so we can comfortably rule Johnson out. Even if they don't go with Ryans, Johnson has two more names ahead of him at the least for that job.
Lastly, we move to Indianapolis. Well, if the Colts' aren't looking at Aaron Glenn because they want to develop a new offense and a franchise quarterback, why wouldn't they want Johnson? Great question! The Detroit Lions' coordinator fits that bill perfectly, helping to elevate Jared Goff to a statistical top-ten quarterback and bring the offense into a top-five scoring threat. Again, it will come down to culture. The Colts' are looking for someone who can reset the identity of the offense. Johnson may come from Dan Campbell's crew, but he is a very different coach. Focusing on level-headed, out-smarting, quick analysis offense, Johnson hasn't shown the aggressive front that Jim Irsay so desperately desires.
With the Colts also looking to Shane Steichen to fill their head coaching job, their search for an RPO-heavy attack seems to be coming to the forefront. I wouldn't be surprised if the Colts drafted one of the project quarterbacks Anthony Richardson or Will Levis to go along with this ideal. Steichen, who has turned the Eagles' offensive into an RPO machine, seems to perfectly complete Irsay's puzzle.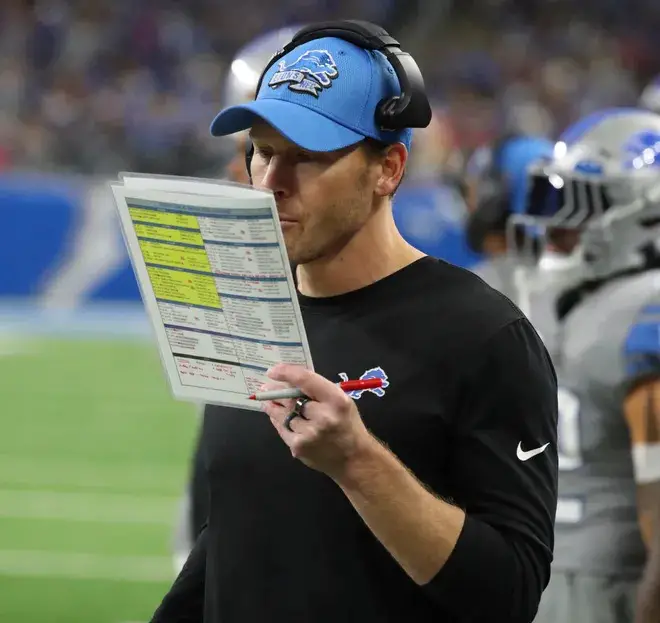 Nothing is for sure, but close attention to candidates and upper management can show a great deal about what a team is looking for in its head coach. Right now, Lions fans should take a deep breath because all signs point towards their coordinators making a triumphant return in 2023.
For More Great Football Content
Follow us on Twitter at @GridironHeroics for more great content. We appreciate you taking time to read our articles. To interact more with our community and keep up to date on the latest in Football news, JOIN OUR FREE FACEBOOK GROUP by CLICKING HERE
Checkout our latest podcast!
[powerpress_playlist limit=1]