The Dallas Cowboys have a long history of great players in their franchise. The best may be yet to come. Micah Parsons revealed that his goal is not just to make the Hall of Fame but be one of the greatest to ever step foot on a field.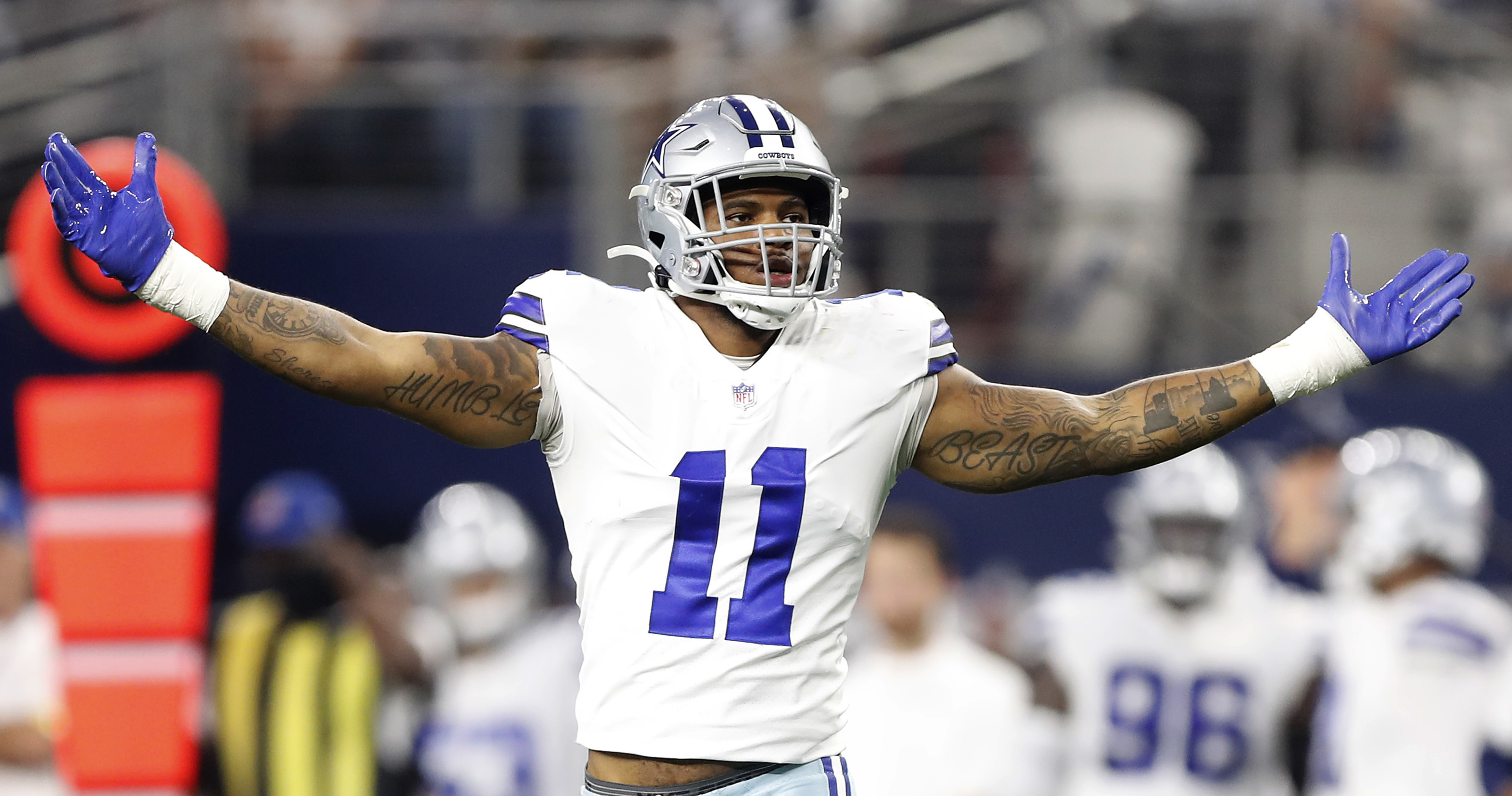 Dallas Cowboys Micah Parsons On Career Goal
Parsons had this to say in a recent interview.
"When you talk about great careers, [when] you talk about the Hall of Fame, like I don't think I just want to make the Hall of Fame. I just want to be known as one of the greatest Hall of Famers, There's categories to everything. There's good. There's great and there's like, perfect. … When you talk about me, I don't want to just be mentioned in the Hall of Fame. Yeah, that's a great accolade, but I want to be one of the greatest in the Hall of Fame."
He certainly has the stats to back it up in the first two years of his career. His 26.5 sacks and six forced fumbles make him an instant nightmare for opposing offenses. He has already been named an All-Pro and was the runner-up for Defensive Player of the Year. It's definitely a good start.
Can He Do It?
If he stays on this type of trajectory, I wouldn't put it past him. Most players do not reach their prime until year four or five in their careers. If Parsons has another level, that is pretty scary. One thing that he will need to have is postseason success. The Cowboys postseason failures have been well documented and while many of them have nothing to do with Parsons, the team is going to have to get over that hump. This year especially there is a lot of pressure on Dak Prescott and Mike McCarthy. The team is hoping that Parsons can help take some of the pressure off the offense.
The Dallas Cowboys may have one of the draft steals of the century if Micah Parsons continues his trajectory. He is one of the most fun players to watch and will be feared for many years in the NFL.