The Dallas Cowboys will face sky-high expectations as they enter the 2023 season.  Last year, the Cowboys had a successful season finishing 12-5, but they suffered a costly loss to the San Francisco 49ers in the postseason to end the season. 
As far as the Cowboys and their fans are concerned, the team expects to be right back in the Super Bowl conversation. in 2023. However, their team was heavily criticized over one huge decision.
Fox Analyst Absolutely Rips The Dallas Cowboys And Jerry Jones Over Trading For QB Trey Lance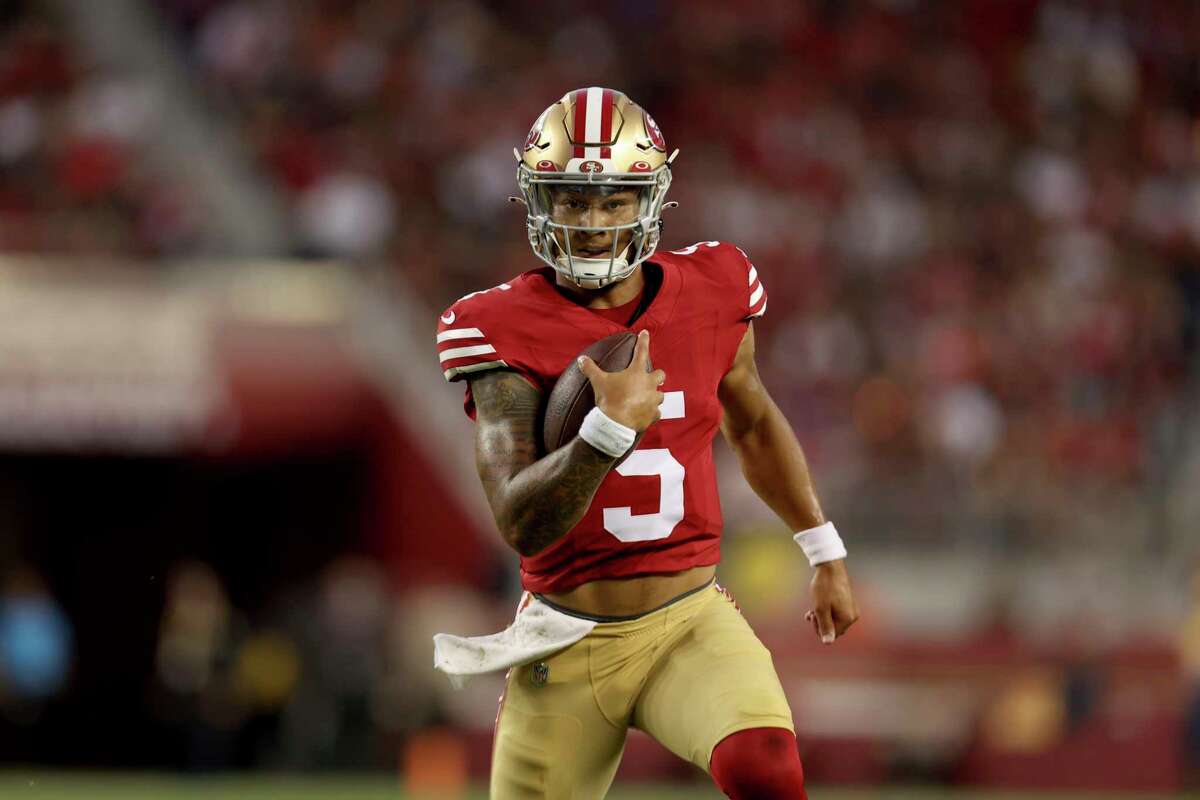 Mark Schlereth, a three-time Super Bowl champion, criticized Dallas Cowboys owner Jerry Jones for acquiring Trey Lance from the San Francisco 49ers.
The 49ers traded away the No. 3 pick of the 2021 NFL Draft to their longtime rival for a fourth-round draft pick. As Brock Purdy rose to prominence in San Francisco, Lance suddenly became expendable. That became even more true after free agent signing Sam Darnold won the backup job over him.
During his "Stinkin Truth" podcast (h/t Karl Rasmussen of SI), Schlereth ripped Jones for making the trade, even citing it as the reason the Cowboys won't win the Lombardi:
This is why the Cowboys will never win s***, because Jerry Jones can't help himself.

You think about Jerry Jones, you're gonna go out there and you're gonna make a trade for a guy without talking to anybody else in your organization, Stephen Jones, your head coach Mike McCarthy, your quarterback…

Oh, they may win a bunch of regular season games because they're talented. They'll get in the playoffs, and they'll s*** in their helmets like they do every year."
Dallas hasn't reached the NFC Championship Game since 1995, which also happens to be the last year the team won the Super Bowl.
Our Partners:
Mayfield Sports Marketing
Call Mayfield Sports Marketing at 262-366-8188 to schedule Green Bay Packers players or alumni for your corporate appearance or product promotion.  Our booking agents will work on your behalf to get you the best price for your desired sports speaker.
Mayfield Sports Marketing has earned a reputation of being the one to call for booking top athletes to speak at events and trade shows. To learn more about Packers players or alumni appearance cost and booking fee, please call us today. www.MayfieldSports.com.
Radtke Sports
Wisconsin Sports Heroics is proud partner with Radtke Sports to offer autographed memorabilia. Brett Favre, Rob Gronkowski, Giannis Antetokounmpo, and MORE Guaranteed Authentic Collectibles and Memorabilia including signed jerseys, photos, and more at www.RadtkeSports.com USE promo code: WSH for FREE SHIPPING on your purchase. Some restrictions may apply.
For More Of My Content
Follow me on Twitter at @mcquadewarnold.  Reach out to me personally at mcquadewarnold@gmail.com.  To read more of our articles and keep up to date, click here!  –  JOIN OUR FREE FACEBOOK GROUP by CLICKING HERE