Dak Prescott's gruesome injury in the 2020 season left fans to wonder how he would return. He answered all of those questions in spades. Dak is the leader of the offense and a proven force to be reckoned with. The franchise is fortunate to have seen this type of comeback after the ankle injury that could have ruined his career. There is a noticeable difference in his stat line that could be a result from the injury or could be a sign of development.
Dak and his Mobility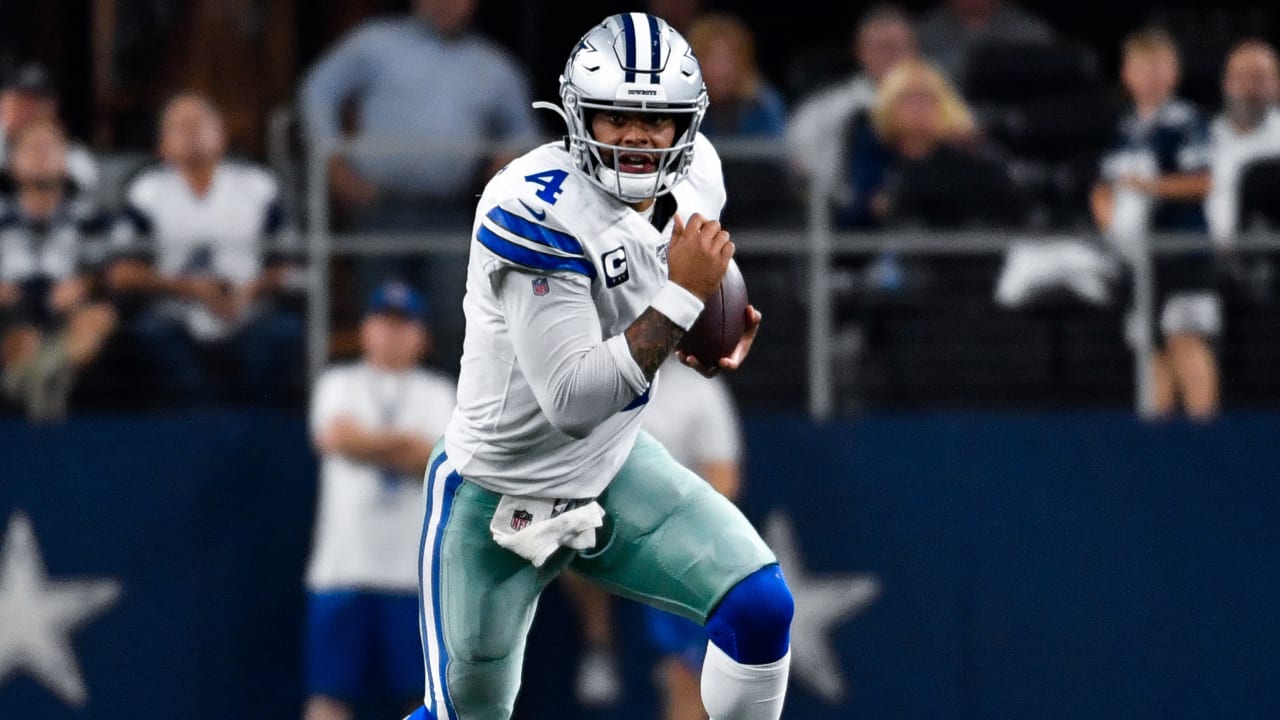 We used to know Dak Prescott as an extremely versatile quarterback. He was able to run and gun with the best of them. While he was no Michael Vick, he kept plays alive and made something out of nothing on his feet. This combined with his ability to find and hit open receivers made Dak shine in his early seasons. Last season he carried the ball forty eight times. He averaged less than three yards per carry. Dak also was responsible for eight fumbles on the season. These stats set a new low and high, respectively. Both previous stats came from his 2018 season. He averaged four yards per carry and only had four fumbles.
Developing as an NFL Quarterback
After Dak Prescott's injury he did not demonstrate the ability to run like he had in seasons past.  He did demonstrate his prowess as an elite passer. Dak was able to reduce his interceptions while increasing his passing touchdowns.  Dak set a new season high for passing touchdowns, finishing at thirty seven.  He also recorded his highest completion percentage and had his second highest passer rating.
Injury Effect or Development?
Cowboys fans should be excited for the upcoming 2022 season. The loss of Amari Cooper will be felt but Ceedee Lamb is a tremendous young talent. Dak and his offense, led by Coach McCarthy, have no reason to not be a top five offense.  If after Dak Prescott's injury you were worried about who would play quarterback, don't. Dak showed his development as an NFL quarterback.
For More Of My Content Follow Me On Twitter At @23NEMP
For More Great Football Content
Follow us on Twitter at @GridironHeroics for more great content. We appreciate you taking time to read our articles. To interact more with our community and keep up to date on the latest in Football news, JOIN OUR FREE FACEBOOK GROUP by CLICKING HERE
Checkout our latest podcast!
[powerpress_playlist limit=1]