Corey Dillon and the Cincinnati Bengals have always had a somewhat rocky relationship. The all-time leading rusher for the team once had a very nasty and public contract dispute and the team ultimately shipped him off to New England where he went on to win a Super Bowl. Still, most of his career was with the Bengals. Recently, he went on a profanity-riddled rant about the selection process.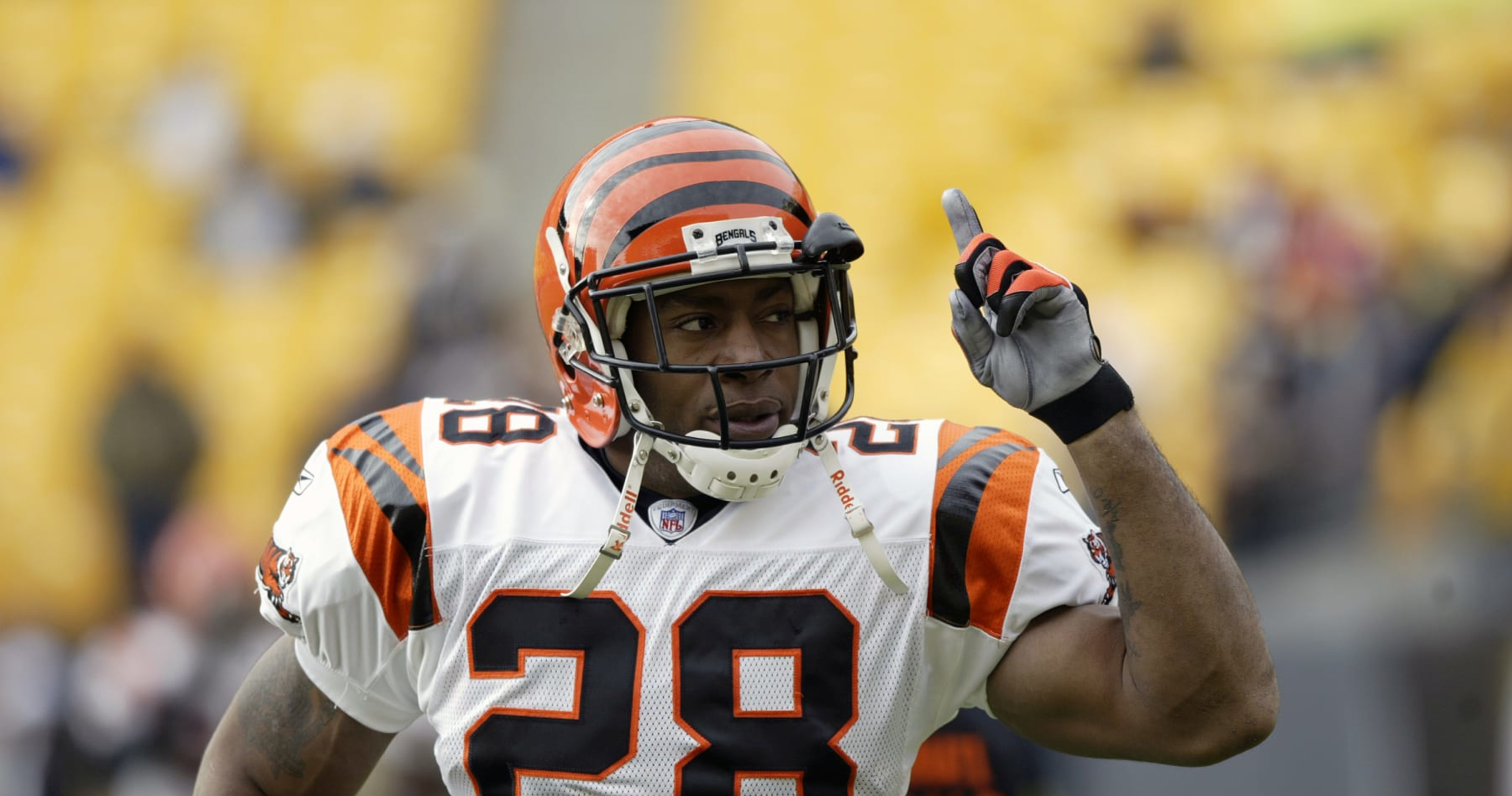 Corey Dillon Rips The Cincinnati Bengals Ring Of Honor
The Ring of Honor is relatively new for the Bengals only becoming a thing in 2021. While many teams have their front office or a special committee pick the players, the Bengals have season tickets and suite holders have a say in the voting process. Dillon is not a fan of this.
"This ain't a popularity contest," Dillon told The Athletic "This is football. You are going to put in somebody who is more popular than somebody who got stats?
"Bengals are smart. I give it to them. We will put it in the hands of the season ticket holders, so they don't have to take that backlash over who the voters are picking. That's bulls—. The s— should come straight from the team. Half these season-ticket holder people never seen half of us play."
"I'm pretty sure they will put f—ing Jon Kitna in there before they put me. Matter of fact, Scott Mitchell will end up in that m—–f—er before I do."
He Has A Point
Dillon does have a little bit of a point here. He amassed 8,061 yards in his time with the Bengals. The next closest person is James Brooks who racked up 6,447 yards. Joe Mixon is fifth on the list with 5,378 yards but recent reports have suggested that the team may be looking to move on in the near future. With the running back-by-committee approach of the modern NFL, Dillon's record seems to be safe. For a team not to honor their all-time leading rusher does seem a little bit weird.
This rant will probably not help the relationship between Corey Dillon and the Cincinnati Bengals. It will be interesting to see whether the team tries to repair the relationship or continue to distance themselves.