Colin Kaepernick is still waiting for the opportunity to return to the NFL. The New York Jets lost quarterback Aaron Rodgers last night to an Achilles injury. Reports have indicated that the Jets are making calls to veteran quarterbacks. Kaepernick's agent has reached out to the Jets to gauge interest in the quarterback.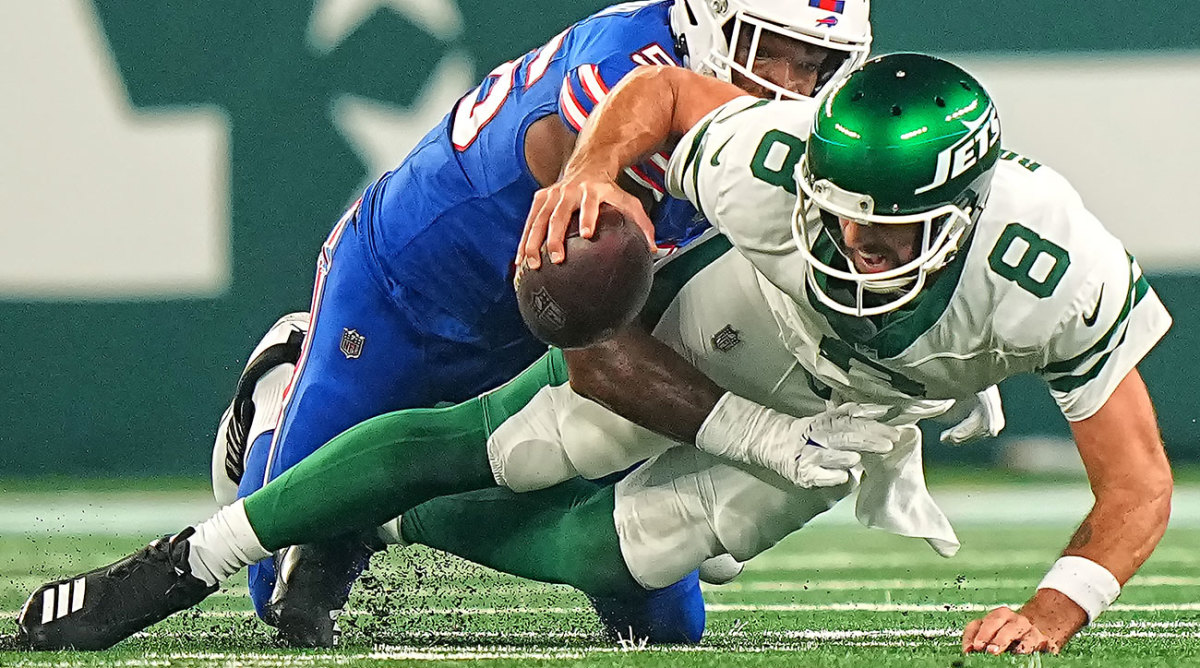 Colin Kaepernick Interested In The New York Jets
It isn't clear if the Jets have any interest in bringing on the former San Francisco 49ers quarterback but Kaepernick's camp is hoping all options are on the table. It seems that the Jets do not want another season of Zach Wilson at the helm and are trying to find a replacement. While names like Joe Flacco, Matt Ryan, and Gardner Minshew have been thrown out, there are not many good options out there. Kaepernick would provide a quarterback with playoff experience and some mobility.
Should They Bring Him In?
If I'm the Jets I am bringing everyone in for a workout. Even though Kaepernick hasn't played in years, anything is a possibility for this year. The defense showed last night that they are at a Super Bowl level and too talented to simply punt on this year. They need a quarterback who at least will manage the offense and score enough points to get the win. The defense should take care of the rest.
Personally, I think there is too much at stake for the New York Jets to take a flyer on Colin Kaepernick. They need to go with someone who has a recent track record of at least some NFL success if they are going to compete this season. However, that wouldn't stop me from bringing Kaepernick in and seeing what he's got.