Many NFL fans appeared to run with the fake rumor former San Franchise 49ers quarterback Colin Kaepernick was recently fired from a coaching gig. The website Latherland published an article stating Kaepernick was fired from an Iowa high school football job after he agitated people.
The article was meant to be satirical, as Snopes reviewed the claim and verified it was unvalid. Kaepernick has been the victim of many satirical stories due to his name being synonymous with activism. However, many fans and readers appear to believe these stories when they go viral on social media.
NFL Fans react to Kaepernick's fake-news-firing story
This story went viral on Facebook. Then it spread to X. Fans there bashed Kaepernick for being fired from the high school job and missed the point it was satirical. Here are posts showing fans bashing Kaepernick and why it's essential to show these rumors are false.
POS 💩

— First Blood (@FirstBloodJJS) November 1, 2023
It's everybody else, not him.

— David A Simon (@Liqui_Fly) November 1, 2023
Lol, is this real. Wait, I don't care, I love it.

— Linn Random (@LinnRandom) November 2, 2023
He can go on and keep taking a knee

— Pato Kavu (@KavuPato) November 1, 2023
Sad, Sad Caper Dick….

— Jeff Sherretz (@JeffSherretz) November 1, 2023
I'm surprised the egotistical jerk lasted 6 games

— Judith Hope (@Hope8Judith) November 1, 2023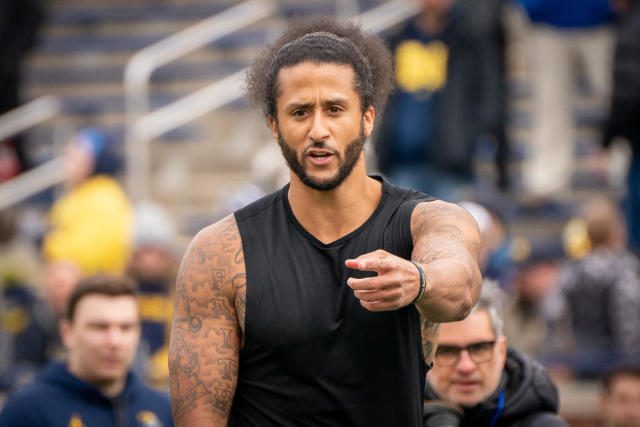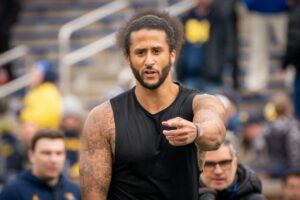 For More Football News:
Follow me on Twitter at @JordanSig. You can also reach out to Jordan Sigler via email at jordanmsigler@gmail.com. To read more of our articles and keep up to date on the latest in college and NFL news, click here!