Colin Cowherd is a fan of what the Pittsburgh Steelers have built for 2023. The Steelers always seem to put a good product on the field under head coach Mike Tomlin. They also have a knack for drafting and developing in an effective way. Cowherd has been gushing all week about the team and thinks they have a top-5 roster in the league.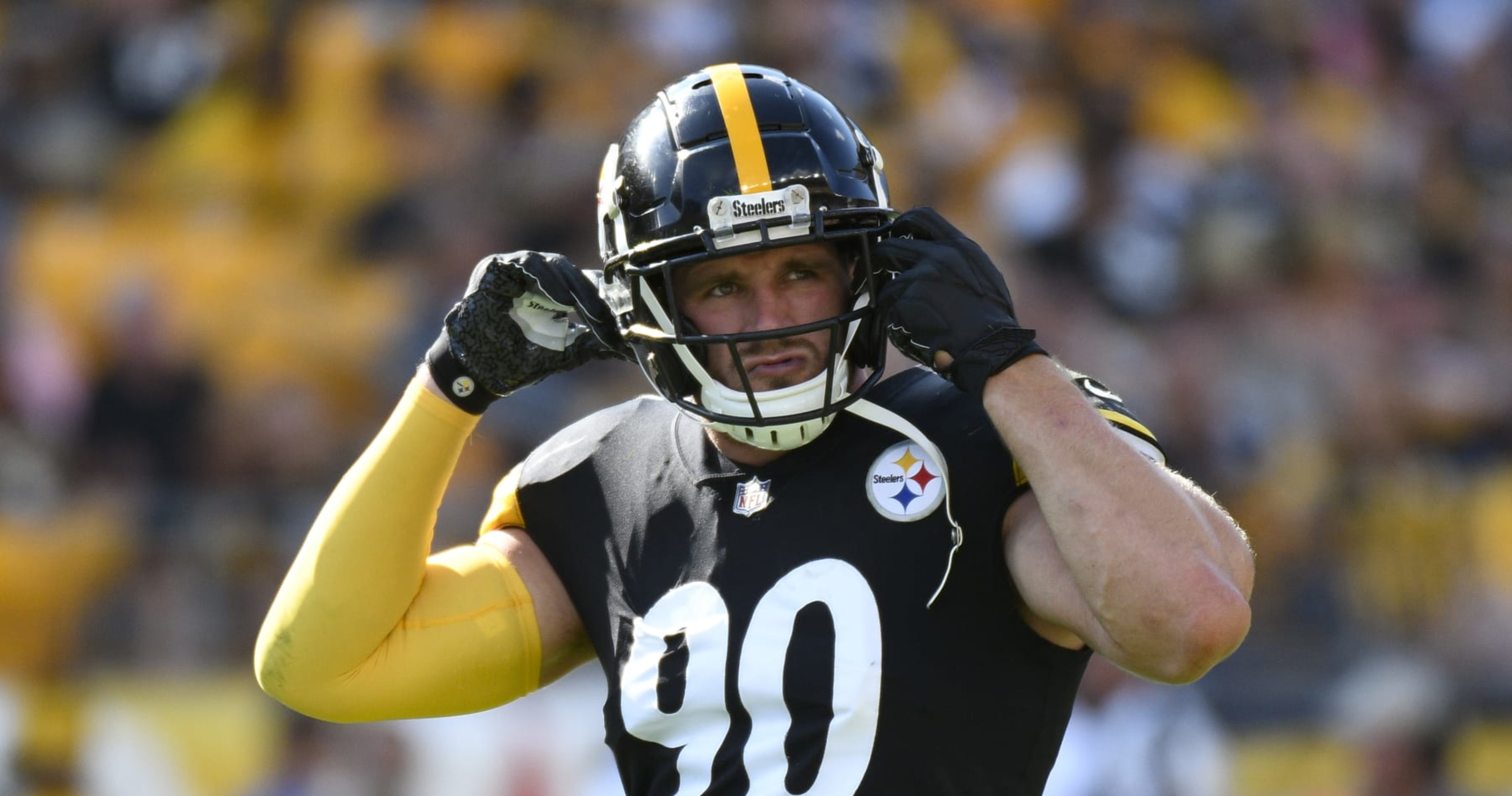 Colin Cowherd Loves The Pittsburgh Steelers Roster In 2023
Kenny Pickett is in his second season and showed some promise last year. Perrenial Pro-Bowlers are all over the roster. Cowherd loves what the team has done. "I will argue all day, they have a top-five roster in the NFL," Cowherd said. "I think their roster is loaded except for corner. I like it everywhere. I think their O-line could be an OC problem, not a talent problem." The FOX analyst points out the offensive line as a potential weakness but thinks that is a coaching issue.
Talent Is Abundant On The Roster
TJ Watt is one of the best defensive players in the entire league. Minkah Fitzpatrick is a high-level safety and Alex Highsmith just inked a new deal. On the offensive side of the ball, Najee Harris is no scrub at running back, and wide receiver George Pickens showed flashes of greatness in his rookie season. Add in a very solid draft and the Steelers are looking like a very talented roster on paper. Coaching will most likely be the thing that derails the season along with Pickett taking a step back. Offensive coordinator Matt Canada has taken a lot of criticism over the offseason but kept his job. He himself needs to prove that he can coach a high-level offense.
Colin Cowherd is on the Pittsburgh Steelers hype train. Will they surprise people in the AFC North or get squashed by the Ravens and Bengals?