Wow, it's been a while since chatting about CMU Football. It is coming off a terrific season led by Head Coach Jim McElwain and All-American running back Lou Nichols III. Speaking of Nichols, let me give you a couple of things he's already received or is on the watch for: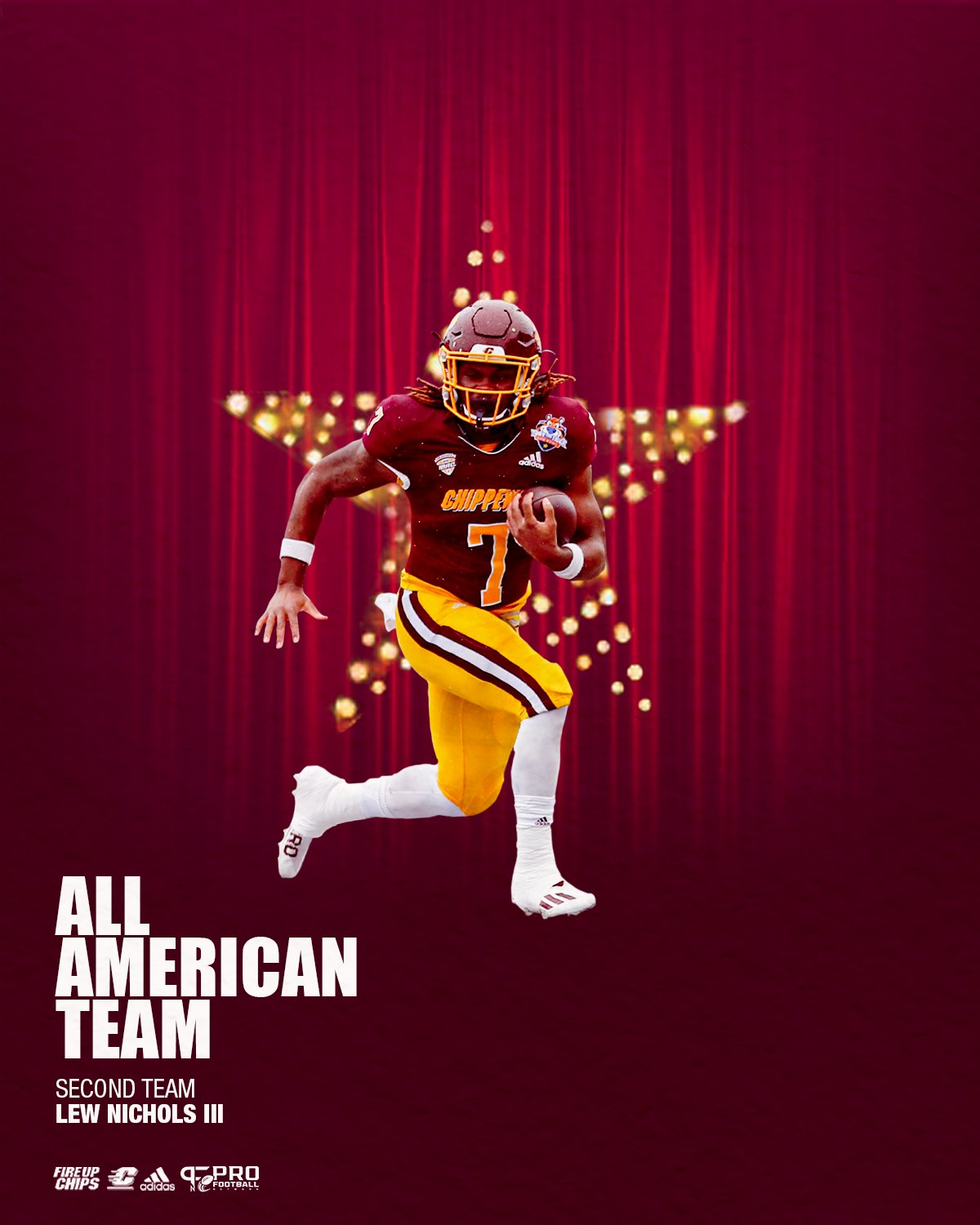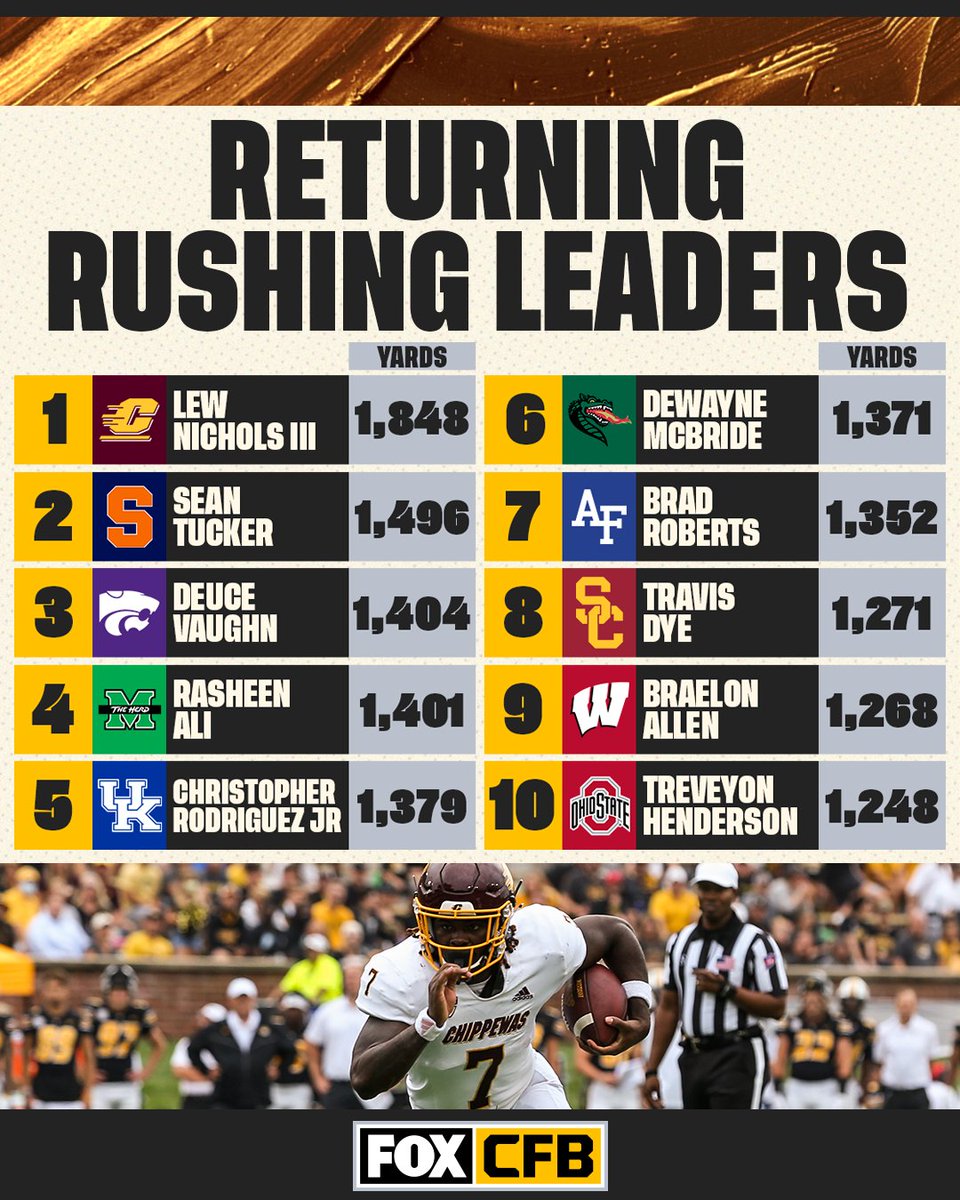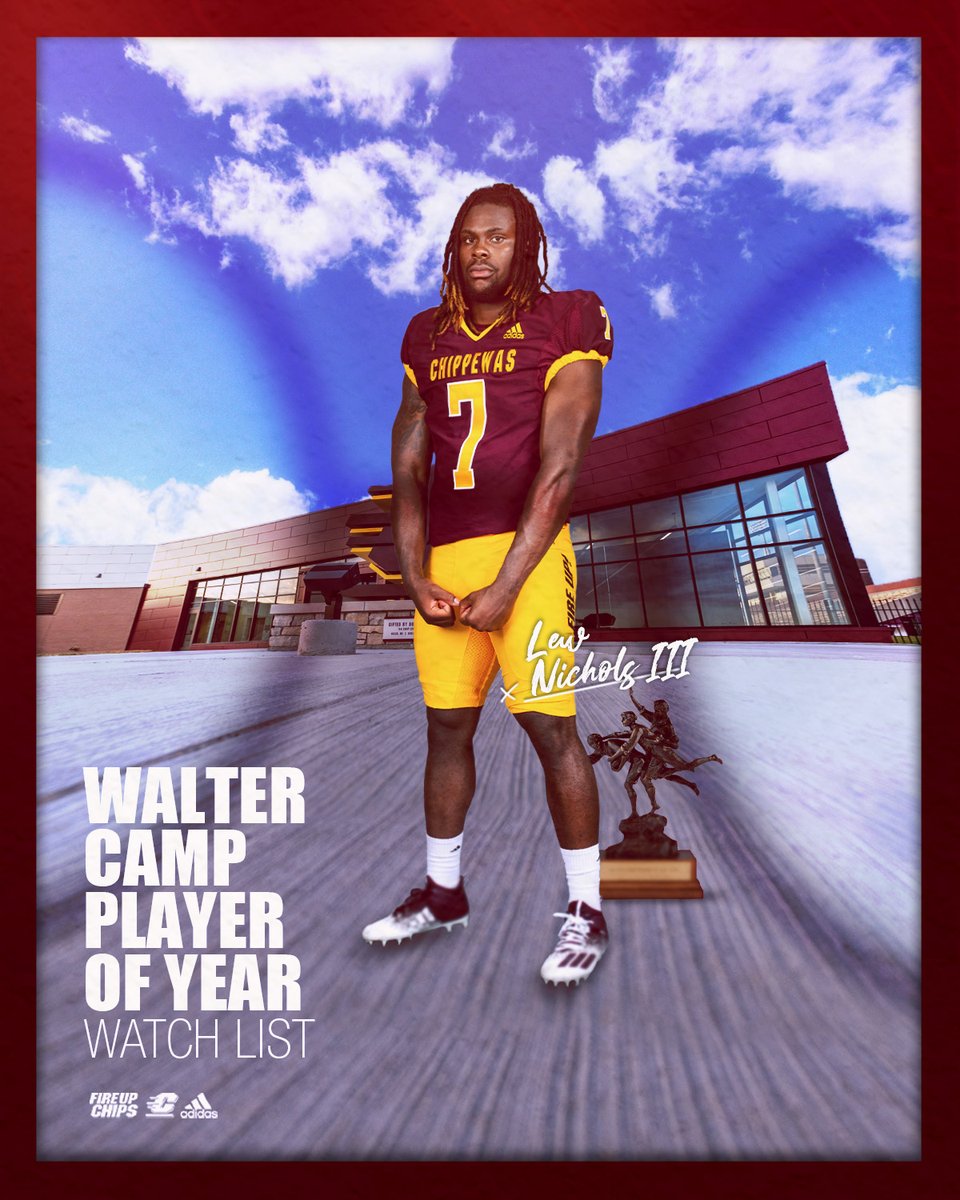 So, in translation with that being said he's pretty good at this whole football thing. Not to take away from the others however because there's a great team coming back. The Tony the Tiger Bowl champions have a well-rounded Quarterback in Daniel Richardson who's electric in his own right. Even a pretty solid receiver core and a good offensive line with physicality.
However, there was some loss in talent from last year, losing Kalil Pimpleton, Bernhard Raimann, and Luke Goedeke. They all moved into the NFL, which is not a shocker when you look at the alums that helm from Mount Pleasant, Michigan over the years.
Ok, so with a little bit of background given, now let's see the games in the 2022 season that comes for the Chippewas this year:
Ok, so nothing too different with the schedule this year per usual with the four Non-Conference opponents with South Alabama, Bucknell, Penn State, and Oklahoma State. After that proceed to the MACation in October for the rest of the way until bowl season.
Not here to give predictions but this looks similar to last year's schedule…
Thank you for reading my story. Follow me at @dejuaneubanks to get the best content on Ravens football and other football content!
For More Great Football Content
Follow us on Twitter at @GridironHeroics for more great content. We appreciate you taking time to read our articles. To interact more with our community and keep up to date on the latest in Football news, JOIN OUR FREE FACEBOOK GROUP by CLICKING HERE
Checkout our latest podcast!
[powerpress_playlist limit=1]