This is Buy Sell Drop Hold Fantasy Football! This article is about which players we as fantasy football degenerates should buy, sell, drop, and hold!
Buy
Rachaad White, RB, Buccaneers
It would behoove you to pick up or trade for Rashad White. He had his break-out game in week 10, going for 105 yards on 22 carries. He got the start over Fournette, who injured his hip during the game. The Bucs are going into their bye, and Fournette will be returning in week 12, but don't let that stop you. Fournette is averaging 2.89 yards per carry and is entirely touchdown-dependent. Rookie running backs typically come into form in the second half of the year, so now is the time to scoop up White.
Tyler Higbee, TE, Rams
Poor Cooper Kupp. All it took was one wayward throw by John Wolford to derail another historic season from Kupp. In his absence, TE Tyler Higbee will step up. Higbee has been hot and cold so far this year. He has a high snap count percentage and he gets targeted often, his only downside is he does not score touchdowns. The Rams will be looking for other targets in the red zone now that Kupp is getting ankle surgery, and Higbee is an obvious choice for positive touchdown regression.
David Montgomery, RB, Bears
David Montgomery is the 1 in the 1-2 punch with Khalil Herbert. The electric Herbert has been placed on IR with a hip injury and will miss the next four weeks. When healthy and given the whole workload, Montgomery has scored more than 10 points in every game played except for three since 2020. He is averaging 16 points per game in his career. The Bears appear to have figured out their offensive system and they are clicking. Now would be a great time to acquire Montgomery.
Sell
Kyler Murray, QB, Cardinals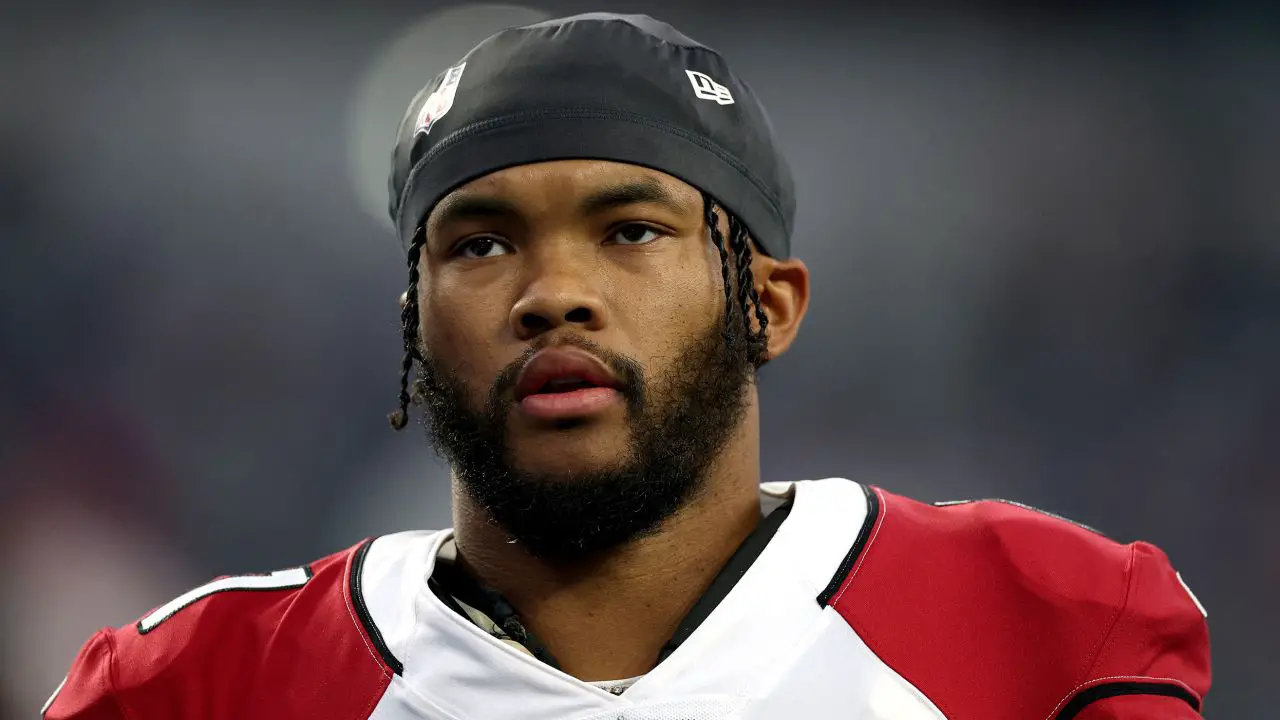 Kyler Murray is a sell for the second half of the season. He is currently dealing with a hamstring injury that left him sidelined in week 10. He lost one of his top options in Zach Ertz to an injury. He is still without Hollywood Brown. He typically struggles in the second half of the season. He also has a tough schedule coming up; the Cardinals are playing the 49ers two more times, New England, Denver, and Tampa Bay. You could probably trade him for a struggling Justin Herbert or something along those lines.
Brian Robinson, RB, Commanders
This guy has had one hell of a year so far in 2022. He spent only four weeks on IR after getting shot in a carjacking incident. For comparison, I stubbed my toe two years ago and it still hurts. I am not knocking this guy at all, but he is a sell at the moment. He just broke out for 86 yards and a touchdown, but it took him 26 carriers to get there. He has a terrible 3.14 YPC in 2022. He is nonexistent in the passing game, so his upside is capped. He also splits pretty evenly with teammate Antonio Gibson. He isn't efficient enough on split duties to start in a fantasy football lineup.
Drop
Chase Claypool, WR, Bears (75% rostered)
Chase Claypool was traded to the Bears before the trade deadline two weeks ago. So far, he has not been part of the game plan. He has only seen a 35% and 31% snap count in the two games since joining the Bears. He has only caught three passes on eight attempts for 21 yards. He is pretty much clogging up a roster spot. I would drop Claypool and pick up someone else that is usable and wait until he shows any sign of improvement on the Bears run-first offense.
Kyle Pitts, TE, Falcons (94% rostered)
Guys, why? I have done told you all to drop Pitts. But here he is, on 94% of fantasy football rosters. It's just not clicking in 2022 for him. He is currently ranked 16th among tight ends in standard scoring. He has 24 targets over the last three games with only nine catches. He only topped 80 yards twice in 2022. Mariota has completed 20 or less passes all season. With the fantasy playoffs coming up, it would be smart to move on from Pitts.
Hold
Allen Robinson, WR, Rams
This one is scary. Robinson has been a bust all year. He is on the field for nearly every play, but his target share is so low. He built his career as a possession receiver but in 2022 he hasn't caught more than five catches in a game. But fear not, his time may be coming. With Kupp's injury, there are 10+ passes going elsewhere each game. This one is conditional, however. If Stafford is still out, don't worry about holding onto Robinson this week.
Nyheim Hines, RB, Bills
Hines was another player traded right before the deadline on November 1st. The receiving back has yet to contribute to the Bills offense after being traded. Hold onto him though, because things should get better. Over the next seven games, the Bills will be facing some bad defenses: the Browns, the Lions, the Dolphins and the Bears. Those same teams also have good offenses, so the Bills will need to pass to keep up. That is where Hines' receiving chops will come into play. Hold him for the next couple of weeks at least.
Thank you for reading Buy Sell Drop Hold Fantasy Football! Come back next week for more Buy Sell Drop Hold!
For More Great Football Content
Follow us on Twitter at @GridironHeroics for more great content. We appreciate you taking time to read our articles. To interact more with our community and keep up to date on the latest in Football news, JOIN OUR FREE FACEBOOK GROUP by CLICKING HERE
Checkout our latest podcast!
[powerpress_playlist limit=1]