LSU's lineback room will be led by freshman phenom Harold Perkins along with Greg Penn III and Oregon State transfer, Omar Speights. The Tigers depth chart at the position took a hit as Micah Baskerville and Mike Jones Jr. finished their LSU careers. LSU also lost DeMario Tolan as he entered the transfer portal in the offseason and committed to Auburn. Check out how the linebacker room for the Tigers is shaping out heading into the 2023 season.
Harold Perkins:
Perkins is an all-around outstanding linebacker and he showed it during a sensational freshman season in Baton Rouge. The New Orleans native received a lot of hype coming out of high school as he was the No. 4 rated linebacker in the Class of 2022. Perkins was also listed as a five-star prospect from the state of Louisiana.
The star linebacker showed off the bat what he is capable of as he quickly became a key factor in LSU's defense. Perkins finished his freshman campaign by registering 72 total tackles, 7.5 sacks, three forced fumbles, one interceptions and four passes defended. Perkins would be named SEC Player of the week after wins against Alabama and Arkansas. He would single-handedly win the game for LSU over the Razorbacks after he posted eight total tackles and three sacks.
For his performance on the field during his debut season with the Tigers, Perkins would be named to the Football Writers Association of America (FWAA) Freshman All-America team. Perkins played a huge factor in the purple and gold reaching the 10-win mark after their dominating win in the Citrus Bowl against Purdue.
Greg Penn III:
Penn III would step onto the scene in Baton Rouge prior to the start of the 2021 season. He was able to make the most of his opportunities on the field during his freshman campaign as he appeared in 10 games for LSU. Penn III's lone start would come against Kansas State in the Texas Bowl where he would record a career-best seven tackles against the Wildcats.
He would go on to have 11 tackles during the year, while also serving a role in the special teams department. A strong end to his 2021 campaign would lead Penn III to continue his momentum heading into spring practice. Penn III would serve a vital role in the second level of LSU's defense as he racked up 77 total tackles, one fumble recovery and two passes defended.
His best game of the season would come in a 13-10 win over Arkansas where Penn III would register 10 total tackles and one pass defended. With a strong showing during the 2022 season, the Baltimore native will be looking to continue to be a huge factor for the Tigers on defense.
Omar Speights: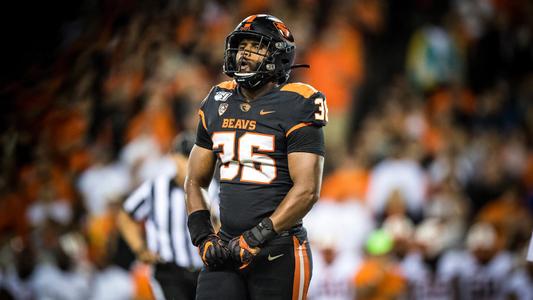 Speights spent the first four seasons of his collegiate career at Oregon State before transferring to LSU in the offseason. During his freshman season in 2019, Speights would rank second on the team with 73 tackles and 7.5 tackles for loss. He would earn Pac-12 Freshman of the Week honors after racking up 18 tackles against Washington.
Speights would continue to elevate his status heading into the 2020 season as he finished the year with 63 tackles, 4.5 tackles for loss and one sack. The Philadelphia native was able to continue his momentum going into the 2021 season as he started in all 13 games for Oregon State. Speights capped off the year with 89 tackles, five tackles for loss, half a sack and two interceptions.
For a stellar 2021 season, Speights would earn preseason recognition as he would be listed on the Bronko Nagurski Trophy Watch List and the Bednarik Award Watch List. During the 2022 season, Speights led the Beavers with 83 total tackles. He would also add eight tackles for loss, four quarterback hurries and one pass breakup.
West Weeks:
Weeks would start his collegiate career at Virginia before transferring to LSU prior to the start of the 2022 season. During his freshman season at Virginia, Weeks would make an immediate impact on the Cavaliers defense as a true freshman. He appeared in 11 games during the season with his lone start coming against Virginia Tech in the final regular season game of the season.
Weeks would have five tackles and a sack against the Hokies in his only start during his freshman season. He finished his rookie season with 31 tackles, a sack for a 14-yard loss, five pass breakups and a fumble recovery. Weeks would go on to the SEC where in his first year with LSU he registered 28 total tackles, 1.5 sacks and one fumble forced.
He would see limited action on the field in his first year with the Tigers, but he was able to provide depth to a talented position group. Weeks' best game came in week two against Southern where he racked up six total tackles, 0.5 sacks and one fumble forced.
Whit Weeks: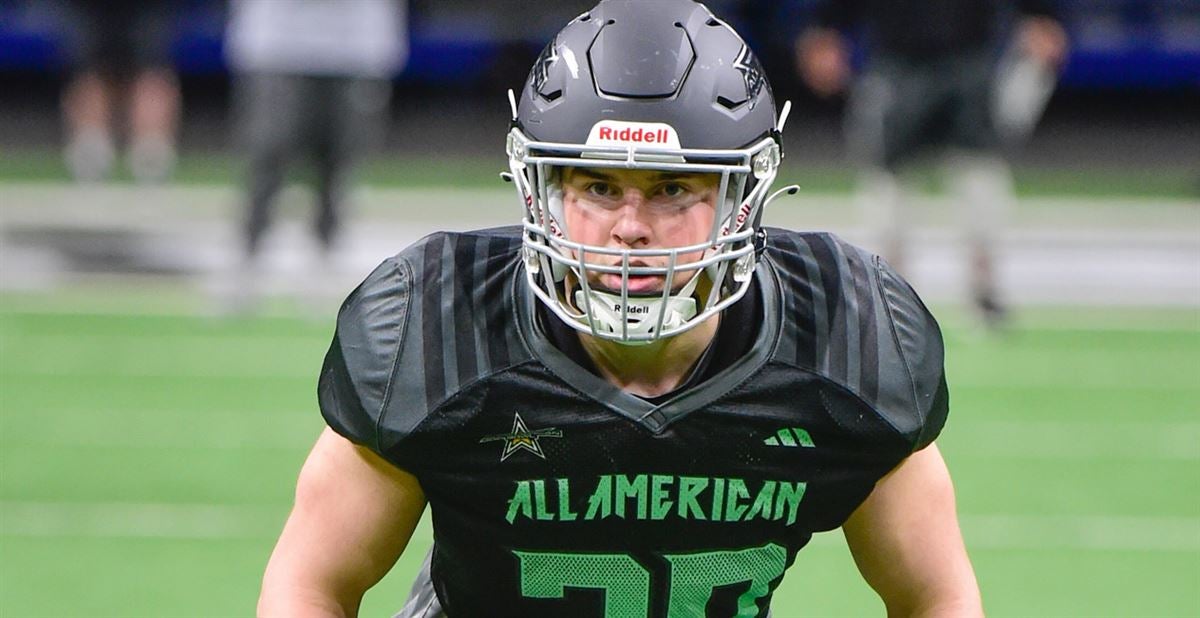 Weeks will be joining his brother who has been with the program for a season. He is one of the best players from the state of Georgia in the Class of 2023. Weeks has shown his ability to be an outstanding playmaking linebacker. The Watkinsville, Georgia native would be listed as a four-star recruit coming out of high school and he was able to lead Oconee County to the Georgia 3A state semifinals in 2022.
Weeks played on both sides of the ball during his high school career and he has the versatility to play anywhere. During his senior season in 2022, he recorded 104 tackles, 19 tackles for loss, two sacks and three interceptions. On the offensive side of the ball, Weeks rushed for 396 yards. At his time at receiver, he caught 16 passes for 33 yards and a touchdown.
Weeks was rewarded with a solid performance during the 2022 season as he was invited to play in the Under Armour All-American Game alongside some of the top prospects in the nation.
For More Great Football Content
Follow us on Twitter at @GridironHeroics for more great content. We appreciate you taking time to read our articles. To interact more with our community and keep up to date on the latest in Football news, JOIN OUR FREE FACEBOOK GROUP by CLICKING HERE
Checkout our latest podcast!
[powerpress_playlist limit=1]