For the second straight week, the Chicago Bears will likely be without quarterback Justin Fields. According to Adam Schefter, head coach Matt Eberflus revealed that Fields was considered doubtful for Sunday night's game against the Los Angeles Chargers.
He is still dealing with a dislocated thumb injury that he suffered during the Bears' Week 6 loss to the Minnesota Vikings.
What Losing Justin Fields Means
It means that the Bears will be without their starting quarterback once again. Through six games, Justin Fields has a 1-5 record with 1,201 passing yards and 11 touchdown passes.
He is also a big mobile threat for the Bears. Through the 2023 season, Fields has 237 rushing yards.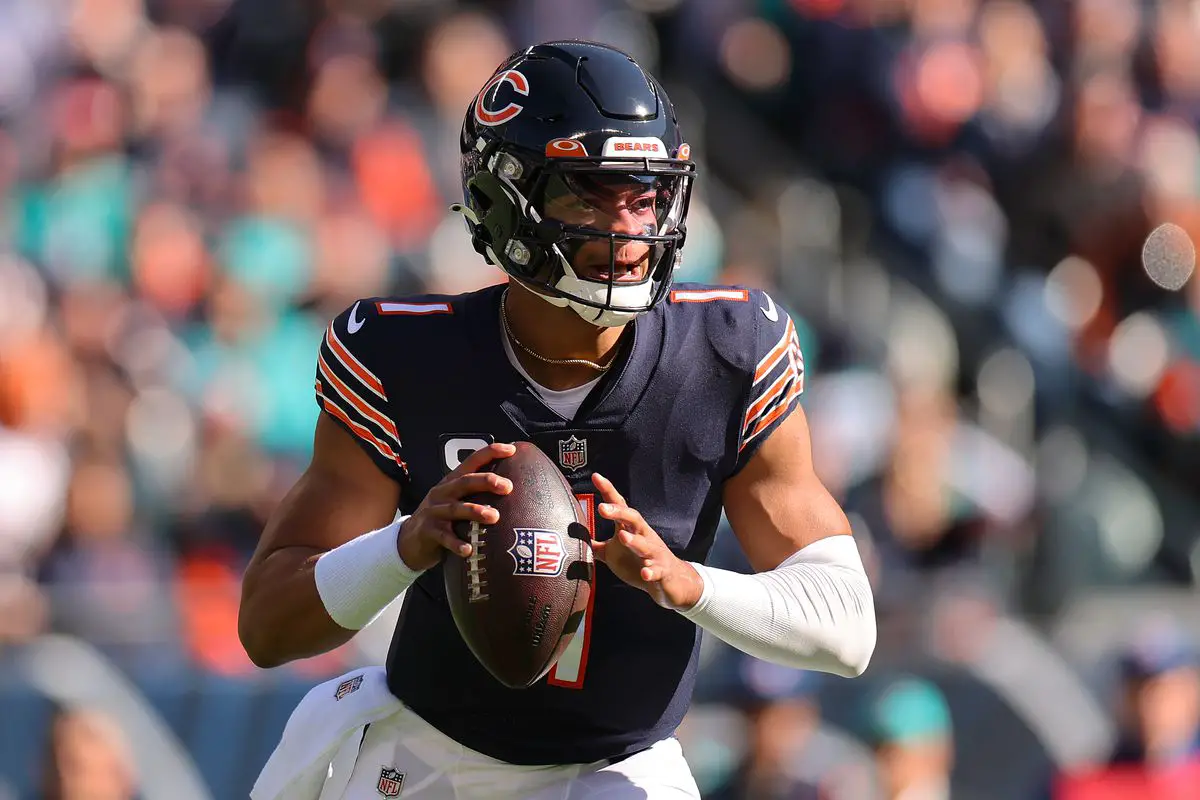 What Will the Chicago Bears Do?
For now, it looks like the Chicago Bears will move forward with quarterback Tyson Bagent. He is an undrafted rookie who had his first professional start in last week's win against the Las Vegas Raiders.
He avoided turning the ball over and had a 72.4 completion percentage in that game. Bagent also had 162 passing yards and a touchdown pass.
Now, the Bears will ask him to defeat yet another AFC West opponent.
Fortunately, for Chicago, this is one of the best spots to put Bagent in. The reason is that the Los Angeles Chargers allow the most passing yards per game (310) in the NFL. In contrast, the Raiders allow the fifth-fewest passing yards per game (187.4) in the NFL.
Betting Implications
At the time of writing, the Chicago Bears are a large underdog in Week 8. Currently, they are 8.5-point underdogs at most sportsbooks.
The Over/Under point total is 44.5. For those feeling extra bold, the Bears' money line at most sportsbooks is about +330 for this game.
Get More NFL Breaking News
For the latest news and trends around the NFL, click here or follow me on Twitter @JohnGalletley.