Hey all and welcome to a unique Monday Night Football DFS slate where we have two games! A two game slate is a different animal that will come with some tough decisions for our lineups. Gone is the rule about fading chalk, welcome to the party for the rule about deciding which chalk to eat. The highest owned player tonight could easily be Josh Allen. Is that something we want to fade? Could be foolhardy, might give us an advantage on the field. Let's get into it!
QBs
We only have four QBs to choose from, unless you're a riverboat gambler who tries to predict a QB being replaced. QB ownership on this slate should go:
Josh Allen (potentially over 60%)
Jalen Hurts
Kirk Cousins
Ryan Tannehill
As I was just reminded, ownership matters in DFS. This immediately makes me want to go with someone other than Allen. It is scary, I know, but Hurts could outscore Allen. Hurts ran 17! times last week for 90 yards. Allen isn't running as much as that these days, and QBs get more points for rushing, as well as more for rushing TDs. This is a bold tactic that could blow up in my face, but not using Allen is the quickest way to get different, in my humble opinion.
RBs
Dalvin Cook – $8000 is going up against the team that let D'Andre Swift and Jamaal Williams run all over them last week. Dal is going to carry ownership, and because he goes down with an injury at some point each year, DraftKings has gotten wise and has Alexander Mattison (what's your name, man? Sorry, couldn't help myself) priced up at $5600.
Derrick Henry – $7800. You'll probably only be able to play one of Cook or Henry, and I'm going to choose Cook as Henry is no longer in the same offensive situation as in years past, and he is older with a lot of miles on his tires. Also, the Titans will likely be playing from behind, which could hurt Henry's fantasy output. That being said, he'll be lower owned than Cook and lineups with both Cook and Henry could be unique. The good news is that Dontrell Hilliard won't be around to steal touches this week.
Miles Sanders – $5500 was finally reunited with the endzone last week. Because of his price, and his good week against the Lions, Sanders will have ownership. Sanders shares this backfield with two other RBs, and Jalen Hurts likes to run too. If Sanders is something like 50% owned tonight, I would personally like to not be part of that 50. I'd rather go with Kenneth Gainwell -$4500 or Boston Scott – $4200.
Zack Moss – $4300 operated as RB1 for the Bills in week one. Devin Singletary – $5300 is priced higher. Both look as if they will be carrying ownership. In fact, it is not out of the realm of possibilities for Moss to the higher of the two considering his price tag and the fact that he caught six balls last week.
WRs
Justin Jefferson – $9000 could be the highest scoring player on the slate when it is all said and done.
Steffon Diggs – $7500 is going to have ownership, and rightfully so. He gets to go up against CBs Kristian Fulton and rookie Caleb Farley. Diggs has an advantage on both and is WR1 in one of the more high flying offenses in the league.
AJ Brown – $7000 will have ownership. Since I'll be using a lot of Hurts, I expect him to get into my lineups. Brown typically eats when he has a physical advantage over whichever CB is covering him. This week, Brown will have a 35 lbs. advantage over Chandon Sullivan.
Gabe Davis – $6100 is someone I own in every one of my seasonal leagues because he is going off this year. That might not be tonight though as he is Questionable with an ankle injury. If he is out, I have no problem mixing in Isaiah McKenzie – $4100 and Jameson Crowder – $4000, but I won't be the only making such a move.
Adam Thielen – $5300  only had four targets for three grabs and 36 yards in week one. The perception is that he is washed, or dust as the young-ins like to say, but Thielen could remind everyone that he is not when he catches a TD at low ownership tonight. Justin Jefferson will not have nine catches for 184 yards every week. Maybe every other, but not every. So we are clear though, "low ownership" on this Monday Night Football DFS two game slate might be like 30%.
DeVonta Smith – $4500 is simply too cheap here. Smith is one of the better route runners in the league, and he'll have his days. Hopefully one is today at low DFS ownership. Smith also gets to face CB Patrick Peterson, who while he was once a household name, may actually be dust.
Treylon Burks – $4200 is not my preferred Titan receiver, but he did have five targets for three grabs and 55 yards last week. Burks struggled in camp this preseason, but his pedigree and likelihood of NFL success is legit. The Buffalo secondary is also legit though.
Kyle Phillips – $3600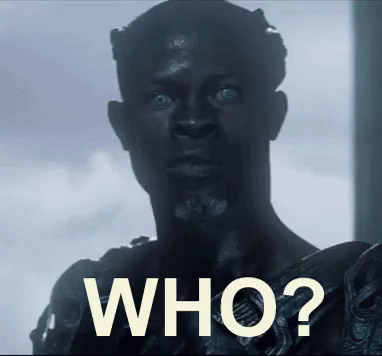 Mr. Phillips lead the Titans with nine targets last week. He also had six grabs for 66 yards. He might have like 15% ownership in this DFS slate.
TEs
Dallas Goedert – $4700 is the most expensive TE on the slate and will be the most owned. He might only get seven or eight DK points, but that could still be the most of any TE.
Dawson Knox – $4000 could be a good pivot, especially if Davis misses. If Davis does miss, I can only imagine that Knox's ownership will rise.
Irv Smith – $3200 got some hype in the offseason, but he incurred some injuries and and got a grand total of two target last week, catching neither.
Austin Hooper – $3000 could end up having spike weeks, but based off Titan passing numbers, he's likely going to need to get into the endzone to pay off here.
DEFs
Defensive ownership on this DFS slate should go:
Philadelphia
Buffalo
Minnesota
Tennessee
Enjoy the DFS Monday Night Football slate!
For More Great Fantasy Content
You can follow me at @Borisnow00 and also visit our fantasy football page for more analysis.
For More Great Football Content
Follow us on Twitter at @GridironHeroics for more great content. We appreciate you taking time to read our articles. To interact more with our community and keep up to date on the latest in Football news, JOIN OUR FREE FACEBOOK GROUP by CLICKING HERE
Checkout our latest podcast!
[powerpress_playlist limit=1]