Watching last night's Broncos and Seahawks game, I couldn't help but be reminded of the song "Won't Get Fooled Again" by The Who. To be more specific, there's a line in the song that goes: "Meet the new boss / Same as the old boss." If you were to be hired in a new role, would you do the same things as the previous guy that ultimately got him fired? Well, new Broncos HC Nathaniel Hackett decided to do some of the same things that Vic Fangio had been doing in his tenure as Broncos HC.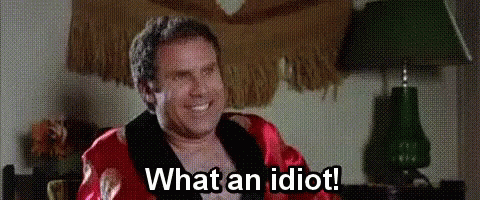 Just. Give. Javonte Williams. The. Ball.
Also, don't rely on your kicker to attempt a 60+ yard field goal to win the game…especially when you have a chance to let Russel Wilson do it!
Late Swaps
Something happened last night that I need people to understand, especially if you follow any of my work. Closer to game time I realized that Jerry Jeudy was going to go significantly under owned in the captain spot. To that end I pivoted off the Broncos defense to Jeudy. I added a comment to my DFS Monday Night Football article to let everyone know I was doing that. In my early years of becoming a DFS player, paying attention in the hours and minutes before lock is something that I just did not want to do. However, in order to have any sort of success, you simply have to. Paying attention to news and things like ownership projections is arguably more important than actually watching the games.
This will happen going forward. Additionally, on Sundays, there may come times when I make a last minute player change during the 4 o'clock hour. This is known as a "late swap." The purpose? To gain leverage on the field. A lower owned player, who is talented and could easily find success, is almost always the better player. It's just game theory. I will do my utmost to add comments to my articles indicating such changes. Down the road, maybe something like a Discord chat will be more helpful in this regard.
Broncos v Seahawks Takeaways
Man did the Broncos red zone offense look atrocious. I expect them to get better, but yikes.
The Seahawks defense looked much better than I thought they would. The have a bend but don't break style, so simply thinking that offenses will have their way with them may be foolhardy.
Geno Smith looked quite good as the Seahawks starting QB. The Seahawks looked like one of the best teams in the league in the first quarter this weekend. I wonder if that's because Smith played a lot in the preseason… I hope he keeps it up, apparently a bottle of booze is coming my way if he does:
Check out my man's work here. He might need a GoFundMe for the bottle of Michter's 20 year I'm going to request.
Rashaad Penny caught more passes than I thought he would. That's something to keep in mind.
If the Broncos are going to continue to use four TEs in every game, then projecting them is going to be night impossible.
While I like Melvin Gordon just fine, the constant rotating of RBs is not going to work for the Broncos. We saw this last year. I don't want to be a broken record, but just give the ball to Williams. He's explosive.
I'll see you all for Thursday Night Football!
For More Great Fantasy Content
You can follow me at @Borisnow00 and also visit our fantasy football page for more analysis. Jesse Raymond has some nice takeaways from the weekend as well so check it out!
For More Great Football Content
Follow us on Twitter at @GridironHeroics for more great content. We appreciate you taking time to read our articles. To interact more with our community and keep up to date on the latest in Football news, JOIN OUR FREE FACEBOOK GROUP by CLICKING HERE
Checkout our latest podcast!