Projecting stats for players is a hard business. This is especially amplified on players who have a small sample size of greatness or an anomaly season that is an outlier from the rest of their career. Is the small sample size an indication of things to come or a flash in the pan? Is the outlier season the player turning a corner or will they regress to the means? There are many players that fit this bill in the 2022 season but there are 3 that stick out to me. Be careful of drafting these 3 players in fantasy football this year.
Amon-Ra St. Brown
Lions WR Amon-Ra St. Brown won a lot of people fantasy championships last year. St. Brown was a top 3 WR from Week 13 averaging almost 25 points per game. For managers who picked him up for the playoff push, he was a diamond in the rough. A closer look shows why this production came. During the six game stretch that St. Brown had, TE TJ Hockenson missed 5 games and RB D'Andre Swift missed 4. This led to St. Brown getting a whopping 33.5% of the target share. Hockenson and Swift will be back on the field. The Lions also added DJ Chark Jr. in free agency and Jameson Williams in the draft. It's safe to say that St. Brown will not see a third of passes going his way this season. While Amon-Ra St. Brown is a great mid round pick up, I would be careful of your expectations for his production.
Najee Harris
This one might be a surprise to some on the list. Harris had a great year last season. His volume was unmatched which makes him a hot commodity in fantasy drafts this year. Fantasy is all about opportunity so if your player has the most opportunity, they have the potential for more points. While his usage is a positive, there are a couple of stats that cause me to question using a first round pick on Harris. Despite the usage, he only averaged 3.9 yards per carry and scored a mere 7 touchdowns. Harris also did not get many red zone touches. He was tied for 21st among RBs with a measly 29 red zone rushing attempts. There have also been reports that he may take a smaller workload. Look I'm definitely not avoiding Najee Harris but if I am taking someone in the first round, I like it to be a sure thing that this player will, if healthy, carry my team and I'm not convinced of this with Harris.
James Connor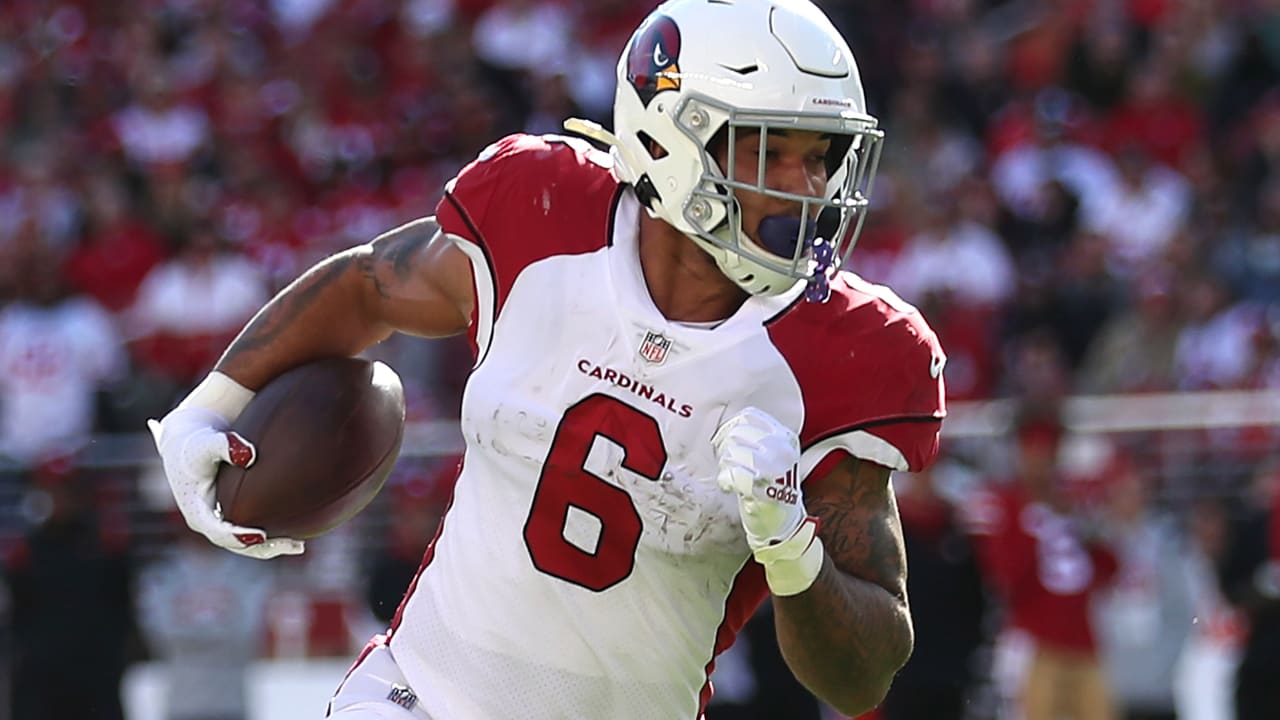 James Connor had a career year last year. With over 1,000 yards from scrimmage and 18 total touchdowns, Connor was a great member of any 2021 fantasy team. The positives for Connor is that Chase Edmonds is gone meaning more opportunity for touches. He also has an offensive minded coach who can creatively get the ball in his hands. A lot of people are high on Connor this year. However, a look at Connor's career numbers suggests he is due for regression. First off, James Connor played in 15 games last season which was a first in two seasons for him. He has been bitten by the injury bug often playing in only 10 games in 2019 and 13 in 2020. 2021 was also his best season by far. He only had 6 total touchdowns in 2020 and 7 in 2019. Expect James Connor to regress this season and take into account his past seasons when looking to draft him highly.
I don't think any of these players will be a bust which is why I'm simply saying be careful. Taking these 3 players with the expectation that they will duplicate last year's performance could lead to some disappointment. I wouldn't totally avoid these players but I would be careful of these 3 players in fantasy this year.