Is Auburn's two-QB system a good thing? I find myself discussing Auburn's quarterback situation once more. The two-quarterback system is a favorite of Coach Harsin. How come?
Harsin's Idea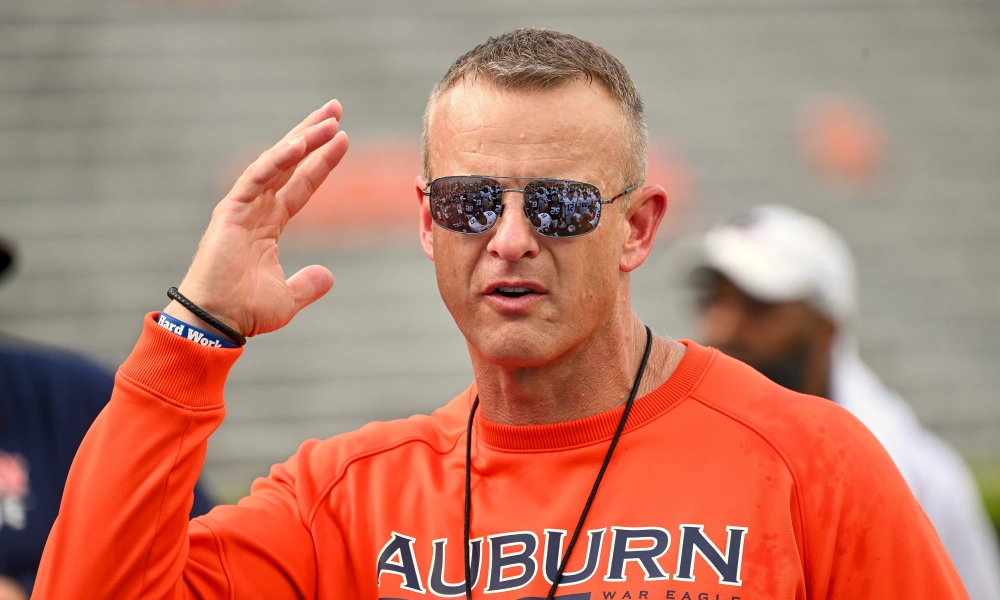 Bryan Harsin, the head coach at Auburn, supported junior quarterback TJ Finley after a poor performance by the starter. " We've discussed the turnovers, and one of them involved poor mechanics, and the other involved a misread throw," according to Harsin. Despite being benched in Auburn's 42-16 victory over Mercer, coach Harsin added that Finley will still play. The head coach also mentioned how happy he was with Robby Ashford's performance during the game, referring to him as a "football player" and implying that he is a versatile athlete. Ashford will continue to monitor the situation and might take on a bigger responsibility.
On Monday, Auburn revealed its second depth chart. The starter will continue to be TJ Finley, who was still listed. Harsin advocated for using multiple quarterbacks by bringing up his time at Boise State. "We used three quarterbacks during one season, and the third-string backup ended up leading the team to a conference title and winning the game's MVP award."  Harsin went on to explain." Many people believe that using multiple quarterbacks is a bad idea, but I don't agree. I believe that all of these players came here to play, and some of them will. We'll rotate them as we do at every other position."
The players who give Bryan Harsin the best chance of winning will be used. TJ Finley won't likely see the field much if he keeps playing like he did last week. I think Harsin believes Finley will improve as a leader, quarterback, and competitor as a result of his mistakes. In addition, I think that Robby Ashford will play regardless of TJ Finley's performance. Harsin is aware that Ashford gives the Auburn offense a more fast-paced and dynamic play.
Making a Case for Two Quarterbacks
After giving it some thought, I think Bryan Harsin is making a very wise decision. The quarterbacks learn they have little room for error when they are given a short leash. Week in and week out, the starter will need to be at the top of their game to keep the job. If TJ Finley doesn't perform well, Robby Ashford will take his place. Robby Ashford will be replaced by TJ Finley if he performs poorly. It goes both ways.  You will need to perform at the top of your game because you know that your job is never safe. The pressure will be on you because the players' backs will be up against the wall. Transfer to the Sun Belt conference if you are unable to handle the pressure. Harsin is forcing you to put forth your best effort while laying the foundation for a tough culture.
By the time Auburn enters SEC play, it will be very interesting to see who gets the most playing time. Who will play the most in the upcoming games will be decided, in my opinion, by the Penn State game. If Finley is that person, it will eventually show. Ashford is clearly in the making of being that guy. The best player available will be selected by Coach Harsin and Kieasu. Who are we to judge if Harsin thinks that two quarterbacks are competent enough to compete for an SEC program?
For More Great Auburn and College Football Content
Follow me on Twitter and Instagram @mwtfootball and @mwtscouting and follow us @GridironHeroics for more amazing content. To read more articles and keep up to date on the latest in all things NFL and College Football. Click Here! 
You can also check out my new website for more College Football and NFL content right here @SimplyFootball