The Packers unofficial depth chart was released on Tuesday. As week 1 approaches, it gave fans the first look at how the coaches view the roster. One interesting question many Packers fans had was who would be returning punts and kicks. We have our answer. Amari Rodgers will get the chance to make an impact on special teams.
Great Opportunity For Rodgers
Amari Rodgers has struggled to climb the depth chart in the wide receiver role. Allen Lazard, Randall Cobb and Sammy Watkins have the top three spots locked up. Rookies Romeo Doubs and Samori Toure have shown huge potential. It was going to be hard to Amari Rodgers to make an impact on offense. However, he is listed on the unofficial depth chart as the primary punt and kick returner. This is a great opportunity for Amari Rodgers on special teams. If he can have some big returns this season, he can set the team up for success.
Packers Need Special Teams Impact Players
The Packers special teams was in need of some help especially on the return game. The last punt return for a touchdown was back in 2014 by Micah Hyde. Since then, the Packers punt return game has been anything but memorable. Especially last year, muffed punts and zero net yard returns were commonplace. While it may not seem like a big deal, a huge return even if not for a touchdown can help swing the momentum of the game. Hopefully Amari Rodgers can have some huge special teams moments this season.
Amari Rodgers Find His Place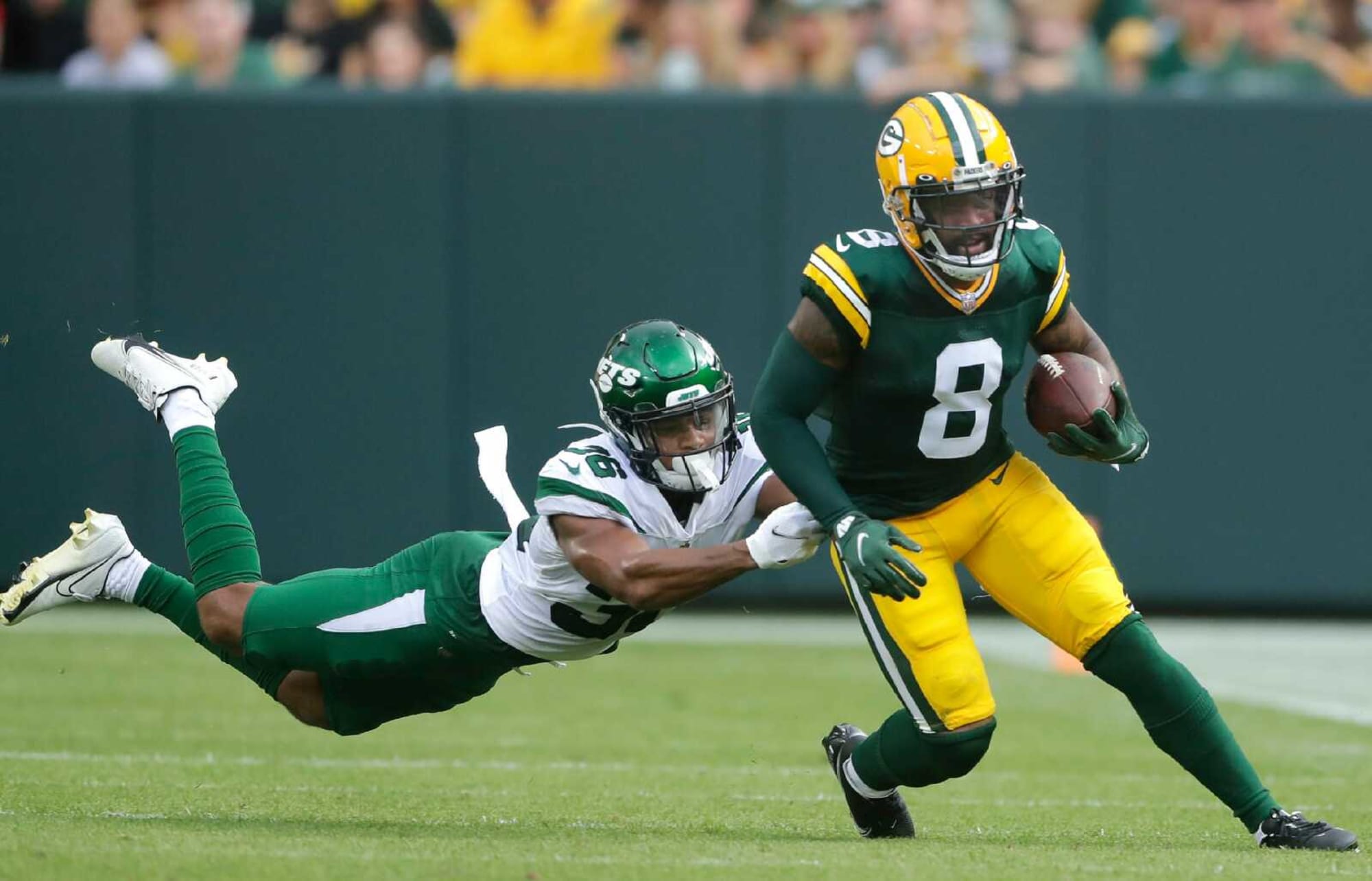 Maybe this was the role Amari Rodgers was meant to play on this team. In any team, it can be about finding your role and doing it well. In training camp, many reports indicated that Rich Bisaccia was pushing Rodgers to be more aggressive on his returns. Even in preseason, Amari Rodgers had some great special teams plays. If he can cement himself in this role, it could lead to more opportunities elsewhere.
I'm excited to Amari Rodgers to be in this role. He has shown some playmaking skills in the preseason on offense. His 20 yard touchdown catch on a short pass showcased his elusiveness and playmaking skills. If Amari Rodgers can bring this to the special teams, it will really help the Packers this season.
For More Great Football Content
Follow us on Twitter at @GridironHeroics for more great content. We appreciate you taking time to read our articles. To interact more with our community and keep up to date on the latest in Football news, JOIN OUR FREE FACEBOOK GROUP by CLICKING HERE
Checkout our latest podcast!
[powerpress_playlist limit=1]