With my NFL schedule predictions done for 2022, there are three teams that I believe will be better than their record. These teams are rebuilding and still require more pieces before they become playoff ready. However, I believe they will show significant improvements during this season, giving fans something to be excited about! The three teams that will be better than their record are:
The Detroit Lions
Detroit has been rebuilding for a long time. Often having Hall-of-Fame talent, like Calvin Johnson, but never being able to put it together. They just had a great 2022 NFL draft where they picked up lots of defensive talent, like Aidan Hutchinson and a highly touted Jameson Williams. The Lions have a good offensive line they shaped last year, and young, emerging stars in Amon-Ra St. Brown, TJ Hockenson and D'Andre Swift. It will be interesting to see what happens at Quarterback, as Jared Goff will lead the team this year, but I don't believe he is the future franchise QB. The Detroit Lions are still in a division where the Green Bay Packers and Minnesota Vikings have real playoff potential, limiting the Lions' ability to win in their division for now.
The New York Jets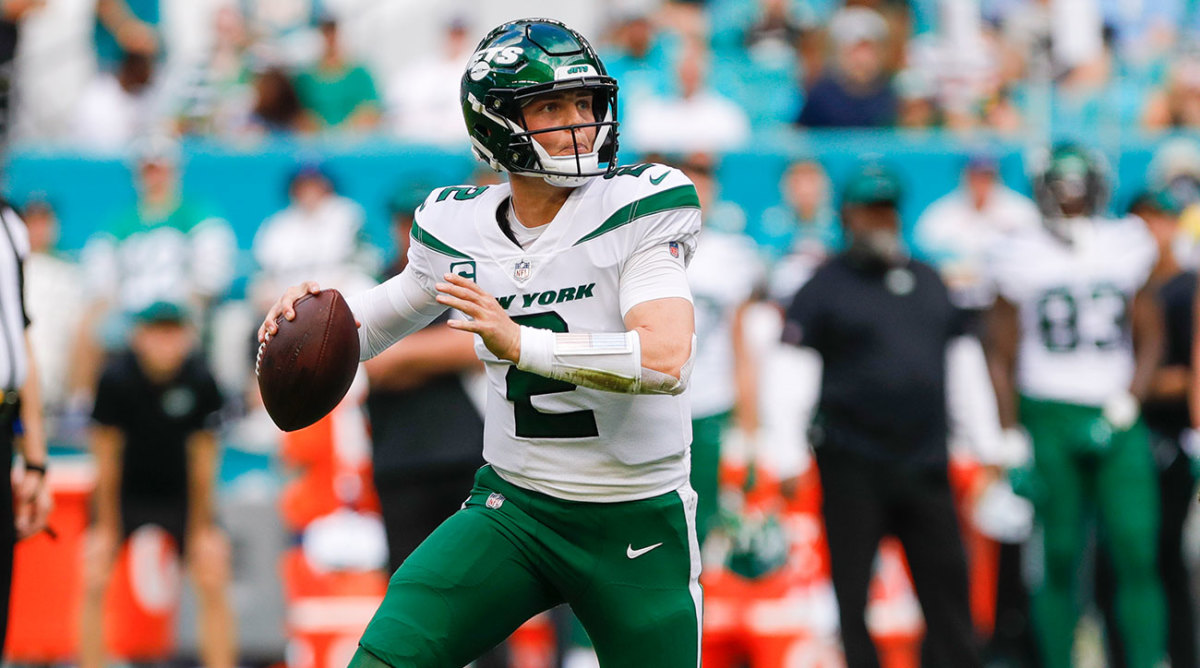 The Jets are another team that haven't had playoff hopes in a while. However, they were another team with a great 2022 NFL Draft. With an excellent mix of offensive and defensive talent, they are banking on their second year Quarterback Zach Wilson to take the next step. The Jets surrounded Zach with good offensive pieces like Garrett Wilson, and Elijah Moore. Drafting Breece Hall, makes a strong RB duo between him and Michael Carter. Strong defensive components such as, "Sauce" Gardner and Jermaine Johnson were also drafted, along side a signing of Jordan Whitehead. The New York Jets are primed to be much better in the 2022 season by putting pieces around Zach Wilson to truly test if he can be their future franchise QB. However, like the Lions, they are also in a division with teams looking to make playoff runs this year.
Chicago Bears
After going 6-11 in 2021, the Bears have fired their Head coach. They replaced Matt Nagy with Matt Eberflus. Large coaching changes typically aren't great for new QB's. The one who has the most pressure from this move, is Justin Fields. The Quarterback was drafted in 2021, by the previous coaching staff, and with a reportedly good QB class in 2023, Fields will have to prove himself capable. The problem is that he wasn't given a lot of help to work with. Chicago did not have a first-round pick in the 2022 NFL Draft, and they focused their second-round picks on the defense with Kyler Gordon and Jaquan Brisker. They added to their WR room, but it still lacks a big name beyond Darnell Mooney. I believe that Chicago will rely on the talent of Justin Fields and David Montgomery. They will carry their offense again in 2022.
These are three teams that will be better than their 2022 record. Whether that's due to divisional or overall schedule difficulty, the Lions, Jets and Bears (Oh My!) won't have great records. However, you will see flashes of the potential greatness that could develop in the future.
To see my FULL NFL Schedule Predictions, Click Here!