Week 9 of the NFL season kicked off last night with the Tennessee Titans taking on the Pittsburgh Steelers. In the end, it was the Steelers who secured a big win. Now, Pittsburgh improves to 5-3 and Tennessee drops to 3-5.
What did we learn about both of these teams? What should we keep an eye on going forward? Here are some of the biggest takeaways.
1. Will Levis Will Remain The Tennessee Titans' Starting Quarterback
Rookie QB Will Levis made his second NFL start for the Titans last night. Despite the loss, he showed encouraging signs to keep him as the starting quarterback going forward. He had 262 passing yards and just one interception.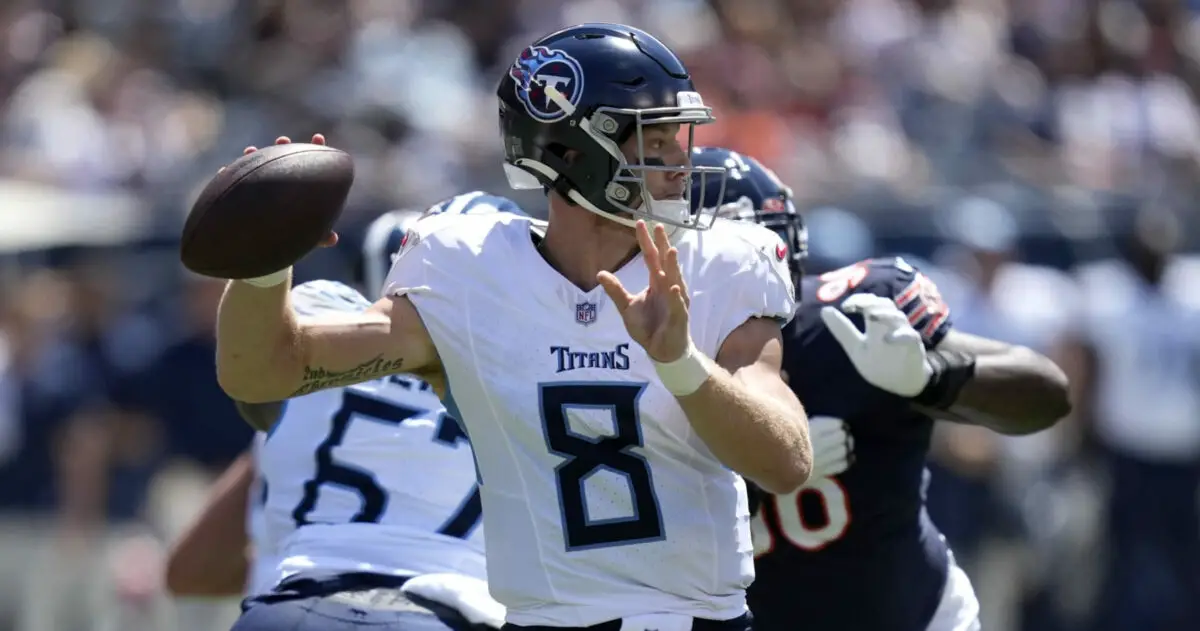 While it was not a great performance, it was far from bad. Levis showed that he was not afraid to stand tall in the pocket last night. He also showed off just how strong his arm is a few times last night.
Levis ended up falling to the second round of the 2023 NFL Draft. However, he has had flashes so far that show us why he had some consideration for the top picks in that draft.
The main concern is dealing with veteran QB Ryan Tannehill. Right now, he is currently out with an ankle injury. However, I do not believe he is getting the job back this season considering he had just two touchdown passes and six interceptions in six games. The job is now Levis' to lose.
2. Pittsburgh Steelers Somehow Win Games
While the Steelers are over .500, they have looked far from impressive doing so. It can even leave some people scratching their heads as to how they are 5-3. This is especially the case when you take a closer look at their stats this season.
Pittsburgh has been outgained in every game they have played this season. Overall, they have 790 fewer yards compared to their opponents. Only the Denver Broncos have been outgained by more yards.
This is not only bad but it is historical in a crazy fashion. In the 90 years since the NFL has kept track of rushing and receiving stats, this Pittsburgh Steelers team is the only team ever to have a record over .500 through the first eight games of the season. This does not feel sustainable for Pittsburgh to keep up. However, we will have to wait and see.
3. Bet The Under With These Teams
Finally, the Under once again hit last night in a game that these teams played. For those of you keeping track of betting trends this season, you have likely made a nice profit following the Under trends both of these teams have. Just how successful has it been?
Pittsburgh and Tennessee have played 15 combined games this season. The Under has hit in 80% of those games. Considering you need a much smaller success rate to be a successful bettor, this trend has been a near lock for bettors thus far. Keep an eye on the totals for both teams next week.
Get More NFL Content
For more news and trends around the NFL, click here or follow me on Twitter @JohnGalletley. If you need sports betting or fantasy sports advice, check out our Fantasy Sports Heroics podcast.