Historically, the running back position has been paramount throughout Fantasy Football. With the NFL evolving to a more pass-happy league, there are fewer and fewer every-down backs. Time to dive in and find the difference makers at the position.
TIER ONE:
Jonathan Taylor- Indianapolis Colts
Jonathan Taylor may not have the ceiling of Christian McCaffrey, but he offers more reliability and a safer floor. JT feels as safe as a pick at the running back position that Fantasy Football can offer.
Christian McCaffrey- Carolina Panthers
Drafting Christian McCaffrey at this juncture carries its fair share of risks. Is C-Mac breaking down? The injury concerns are legitimate. How lucky do you feel? C-Mac still offers the highest ceiling of any fantasy back.
TIER TWO:
Austin Ekeler- Los Angeles Chargers
Placing players in a tier to themselves feels odd, but Austin Ekeler deserves the designation. Ekeler isn't on the level of Jonathan Taylor or Christian McCaffrey. He offers more upside, especially in leagues that award points for receptions more than anyone else at the position.
TIER THREE:
Dalvin Cook- Minnesota Vikings
We all know that there is injury concern regarding Dalvin Cook. We have also seen top-three production. The Vikings could unleash Dalvin Cook's upside as a receiver under new Head Coach Kevin O' Connell.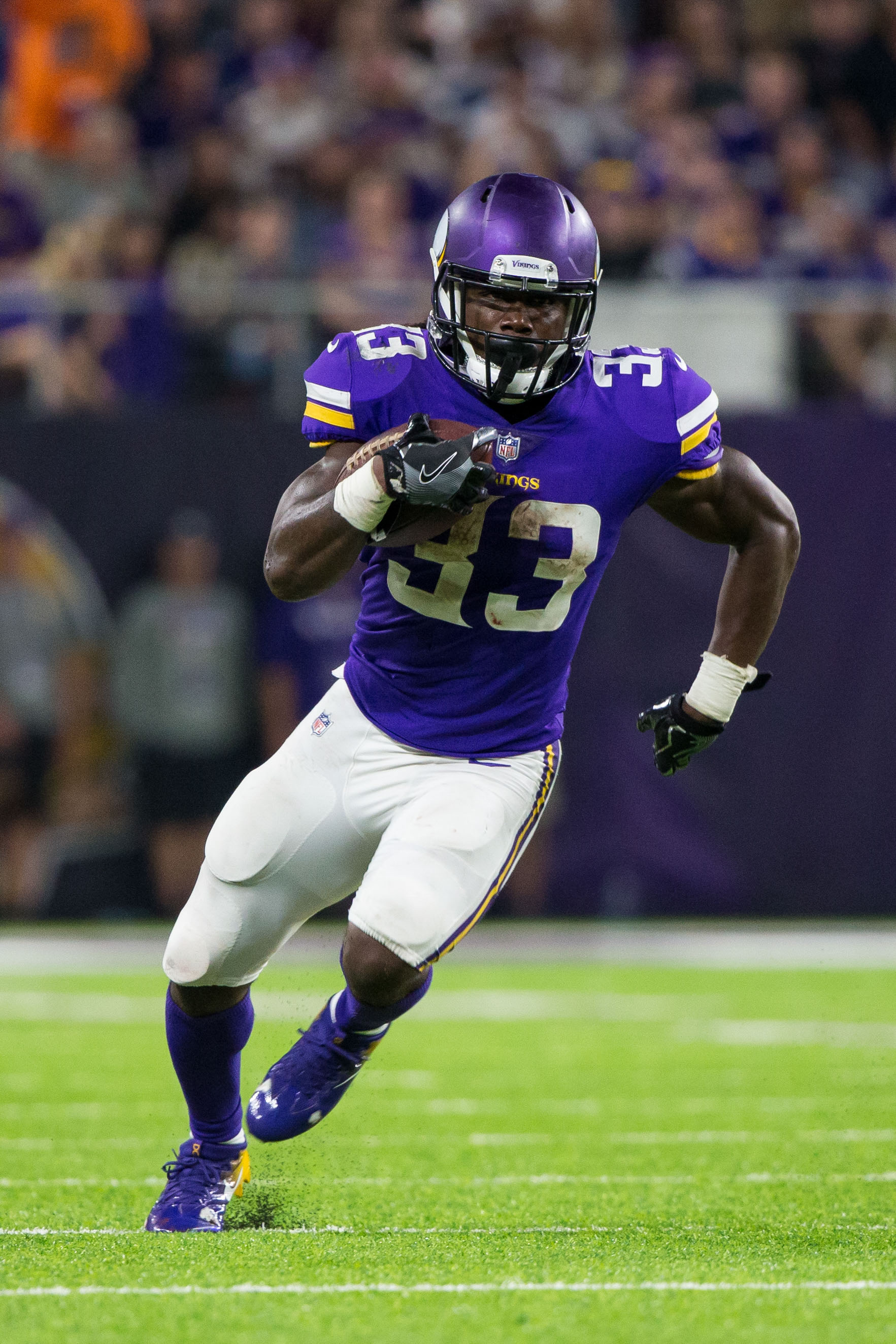 Derrick Henry- Tennessee Titans
Derrick Henry is another back carrying a fair share of risk. The 'Big Dawg' has been able to take on as much work as the Titans were willing to give him until last year. It is fair to wonder if we have seen the best of Henry. Draft with caution.
Najee Harris- Pittsburgh Steelers
The Steelers have talked about lessening the workload for Najee entering 2022. When push comes to shove, I believe that will be coachspeak. Fantasy managers should pencil in Najee Harris for a workload for an offense trending in the right direction.
D'Andre Swift- Detroit Lions
The Lion's offense looks like it will take a step in the right direction. The arrow is pointing up for the multifaceted D'Andre Swift.
Leonard Fournette- Tampa Bay Buccaneers
Oddly enough, Leonard Fournette feels like one of the safest plays in Fantasy Football. The Buccaneers have openly talked about being more run-heavy this year, and Fournette is the clear top RB in the backfield.
Aaron Jones- Green Bay Packers
With the loss of Davante Adams via trade, an opportunity for Aaron Jones opens up. Aaron Jones could be unlocked as a receiver out of the Packer's backfield and could outperform his ADP.
Saquon Barkley- New York Giants
Some fantasy owners may be wary of Saquon Barkley entering the 2022 season. I view this as an opportunity to capitalize. You will never be able to draft Saquon Barkley this low ever again.
Javonte Williams- Denver Broncos
The sky is the limit for Javonte Williams. We know that on a play-by-play basis Williams was as effective as any back in fantasy a year ago. Melvin Gordon returning clouds the situation slightly, but the second-year breakout potential is real!
Joe Mixon- Cincinnati Bengals
I am not as high on Joe Mixon as many others in the fantasy space are. It sounds like the Bengals want to give the 3rd down role to Chris Evans. Samaje Perine remains involved. Joe Mixon is the lead back, but it appears that the Bengals want to begin to take work off his plate, which limits his fantasy upside.
TIER FOUR:
Nick Chubb- Cleveland Browns
Nick Chubb has never offered much upside as a receiver. Chubb is a sensational running back, but his upside is limited.
James Conner- Arizona Cardinals
James Conner appears to have the Cardinals backfield all to himself with Chase Edmonds moving on to Miami. Conner could be one of the best bargains in all of Fantasy Football.
Alvin Kamara- New Orleans Saints
Alvin Kamara would clearly be higher on this list if not for an impending suspension. Early speculation points to a potential six-game suspension for Kamara. The direction of the Saint's offense also provides some concern.
Cam Akers- Los Angeles Rams
Many in Fantasy circles are concerned with the version of Cam Akers we saw in the postseason in 2022. It is important to remember that Akers was fresh off an Achilles injury, one where it was remarkable to see him back so quickly. With additional time to heal, expect a better version of Cam Akers.
Travis Etienne Jr.- Jacksonville Jaguars
Travis Etienne Jr. offers the type of pass-catching profile fantasy managers covet. I imagine the Jaguars will be chasing in the vast majority of their games, which should benefit the fantasy production for Travis Etienne.
TIER FIVE
Breece Hall- New York Jets
Breece Hall is clearly the top back in Fantasy Football. Reportedly, the Jets want to be a run-heavy offense in the mold of the San Francisco 49ers.
David Montgomery- Chicago Bears
David Montgomery tends to be a forgotten man in Fantasy Football. The Bear's offense could be horrible, limiting the upside for Montgomery.
J.K. Dobbins- Baltimore Ravens
Keep an eye on camp reports revolving around the Baltimore Ravens run game. We know the Raven's run game is as prolific as any. J.K. Dobbins slides in as the top back on the depth chart. Expect the production for J.K. Dobbins to increase as the season goes along.
Ezekiel Elliott- Dallas Cowboys
Many in the Fantasy Football community have left Zeke for dead. There is a lot of wear and tear on those tires. I would draft Ezekiel Elliott, but only at a depreciated value.
TIER SIX:
Josh Jacobs- Las Vegas Raiders
The new coaching staff for the Las Vegas Raiders does not appear to be enamored with Josh Jacobs. I'm avoiding Jacobs in most of my drafts.
AJ Dillon- Green Bay Packers
I am higher on AJ Dillon than most. I believe the Packers will use Aaron Jones and AJ Dillon a ton this year. We are seeing Aaron Jones' ADP rise. Meanwhile, Dillon's remains the same. I'm buying AJ Dillon in the middle rounds.
Miles Sanders- Philadelphia Eagles
The Philadelphia Eagles led the NFL in rushing touchdowns a year ago. Miles Sanders did not score a TD last year. Expect some regression for Miles Sanders. Sanders is a steal at his current ADP.
Elijah Mitchell- San Francisco 49ers
We know that the San Francisco 49ers will run the ball as effectively as any team in the NFL. Elijah Mitchell won't offer much upside in the passing game, but he should provide low-end RB2 production regularly.
For More Great Football Content
Follow us on Twitter at @GridironHeroics for more great content. We appreciate you taking time to read our articles. To interact more with our community and keep up to date on the latest in Football news, JOIN OUR FREE FACEBOOK GROUP by CLICKING HERE
For More Great Football Content
Follow us on Twitter at @GridironHeroics for more great content. We appreciate you taking time to read our articles. To interact more with our community and keep up to date on the latest in Football news, JOIN OUR FREE FACEBOOK GROUP by CLICKING HERE
Checkout our latest podcast!
[powerpress_playlist limit=1]