Since Super Bowl 56 ended, NFL fans have seen the landscape of the league completely change. There was shocking movement all throughout the league. We saw a plethora of trades with franchises doing whatever they can to raise the Lombardi Trophy in Glendale come February.
But before the season begins, here are 10 major NFL headlines to follow in 2022.
10. Will Jalen Hurt the Eagles playoff hopes?
The Philadelphia Eagles head into 2022 with one of the best offensive rosters in the NFL. The line is headlined by center Jason Kelce, with tackles Lane Johnson and Jordan Malaita. Then new wideout AJ Brown joins Devonta Smith and Dallas Goedert to round out the receiving core.
But even with all that talent, the Eagles potential on offense wont be met unless quarterback Jalen Hurts can get the job done.
Last time fans saw Hurts was last year in his first playoff game against the Tampa Bay Buccaneers, were they lost 31-15. In that game he went 23/43 for 253 passing yards with one touchdown and two interceptions.
Since his rookie year, Hurts passing has always been in question. In his first season as a starter he threw for 3100 passing yards, 16 touchdowns, nine interceptions on a 61% clip.
The Eagles have a Super Bowl contending roster and are favored by some to win the NFC East, but for that to happen Hurts will have to take his game in the air to a completely different level. 
9. Is this Baker Mayfield's last ride?
Baker Mayfield was traded to the Carolina Panthers back in July, and this may be his last opportunity as a legitimate starter in the NFL.
Mayfield's first four years in Cleveland was an eventful one and filled with drama since day one. During his tenure he threw for over 14,000 yards, 92 touchdowns, and since 2018 has led the league in picks with 56.
Now Mayfield isn't terrible but at times his play didn't match the talent that surrounded him. He had one of the best olines in the NFL, while having Jarvis Landry, Tee Higgins, Austin Hooper, David Njoku and Odell Beckham Jr at his disposal.
One thing gong for Mayfield is that he played a helping hand in breaking Cleveland's two decade long playoff drought in 2020. He now has that same chance in Carolina who hasn't been to the playoffs since 2017.
I honestly don't know what to expect from Mayfield, who was traded to Carolina for a fifth round pick. If he fails in Charlotte then his time in the NFL may well be in question.
8. Justin Jefferson 2000 yard watch
"I think I can. Hopefully, everything goes right and I can get that 2000…that's my goal", that's what Justin Jefferson told Pioneer Press back in July when asked if he can reach 2000 yards this season.
Last year we saw LA Rams wide receiver Cooper Kupp hit 1,947 receiving yards, coming only eighteen yards short of surpassing the record of 1,964, which is held by Hall of Famer Calvin Johnson.
Jefferson has an excellent chance of reaching the 2k milestone, especially after the Minnesota Vikings hired  Kevin O'Connell as the teams head coach. Last year O'Connell was the offensive coordinator for the Rams during Kupp's historic triple crown season a year ago.
Each year Jefferson's numbers have gone up. In 2020 he had 1400 yards, and in 2021 he had 1600. Don't be surprised if we are on a 2k yard watch with Jefferson by week 14.
7. Trey Lance starting over Jimmy Garoppolo the correct move?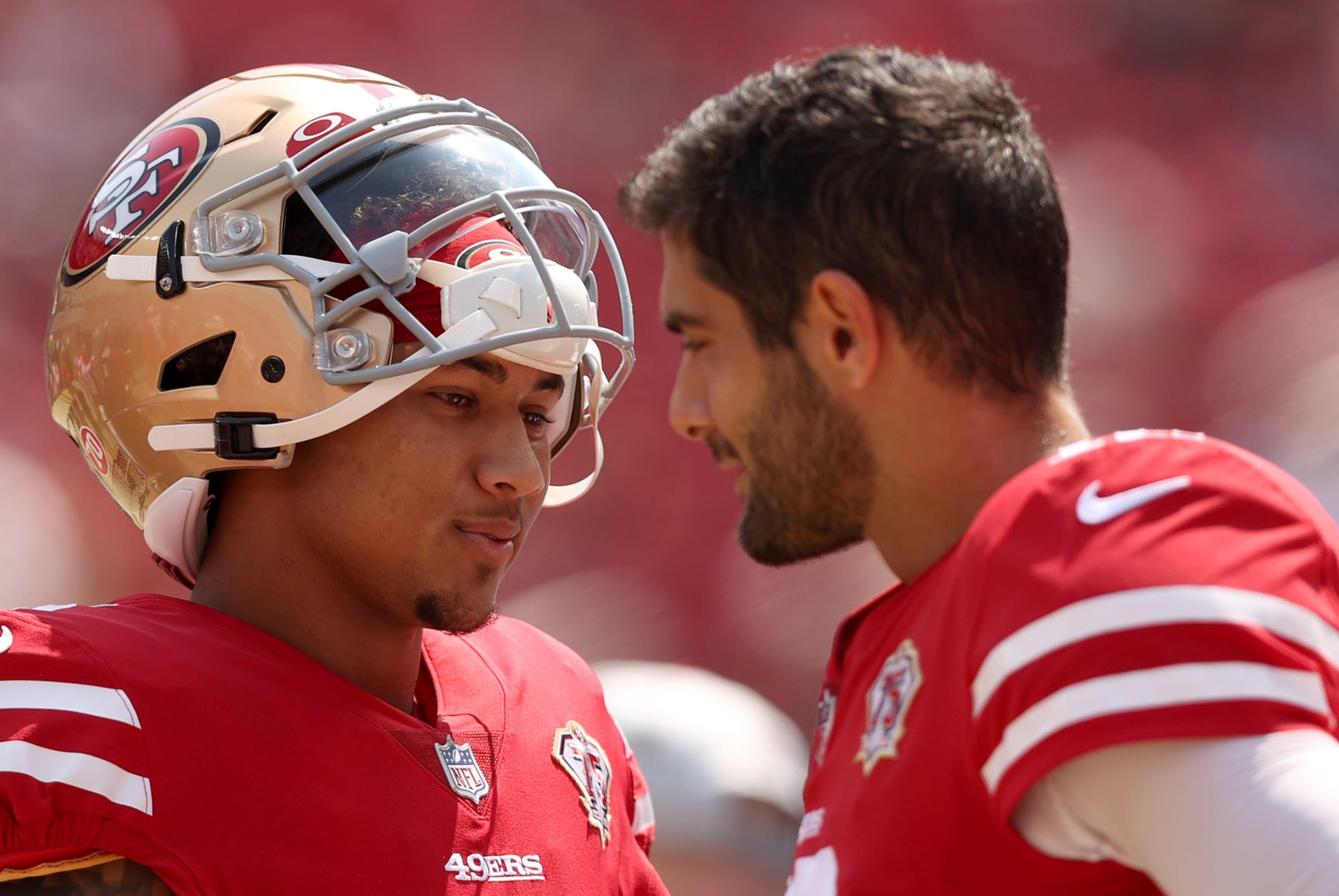 The Trey Lance era has officially began in the Bay, but was this the right move by Kyle Shanahan?
The Niners decided to go all in with Lance, who they traded up for in the 2021 NFL Draft(3rd pick) by naming him their week one starter.
This was a tough decision by Shannahan and general manger John Lynch, as they traded for Jimmy Garoppolo in 2017.  Garoppolo holds a 31-14 record and led the Niners to a Super Bowl in 2019 against the Kansas City Chiefs.
Lance is obviously the future but is this really the right time to start him, especially with a Super Bowl contending roster?
We've only seen glimpses of Lance in 2021, but this year he will be under a complete microscope. If he struggles early the Niners might be force to rollout Garoppolo if they intend to make another playoff run.
6. The battle for supremacy in the AFC West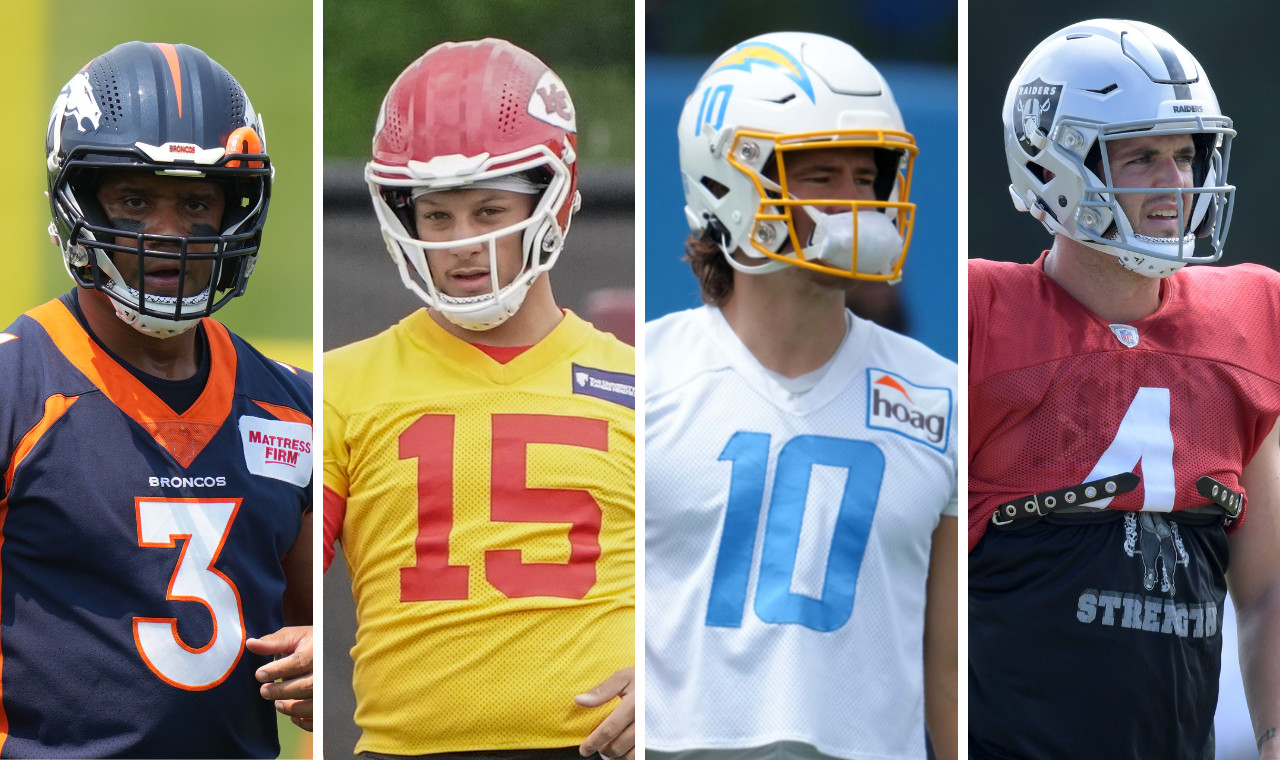 If you been living under a rock, four of the top 10 QBs in the league will be playing in one division. The AFC West was already home to Patrick Mahomes, Justin Herbert and Derek Carr, but over the offseason it added former Super Bowl Champion Russell Wilson, who spent the last 10 seasons in Seattle.
The AFC West will be must see TV this year, and could have the most teams in the playoffs.
I still believe the division runs through Andy Reid and Kansas City, but it wouldn't be shocking if a team like Denver wins the division.
5. Where the 2021 Cincinnati Bengals a fluke?
Nobody, and I mean nobody expected the Cincinnati Bengals to represent the AFC in the Super Bowl last year.
Led by quarterback Joe Burrow and rising star receiver Ja'Marr Chase, the Bengals went 10-7 after going 4-11-1 a year ago.
But some would say that the Bengals success a year ago came at the expense of unfortunate events that fell in their favor.
The AFC North wasn't its sharpest a year ago. The Baltimore Ravens were banged up and without their MVP quarterback Lamar Jackson after week 13, Cleveland was completely dysfunctional, and even though Pittsburgh made the playoffs they had no real chance with Ben Roethlisberger, who should of been out the league years ago.
This offseason Cincy focused on protecting Burrow after he got sacked seven times against the Rams in the Super Bowl. They signed former Dallas Cowboys tackle La'el Collins, ex-Buccaneers guard Alex Cappa and center Ted Karras.
With a solid defense, elite receiving core and a improved offensive line the Bengals could make another run in 2022, but not in shocking fashion.
4. How will Mahomes and Hill do without one another?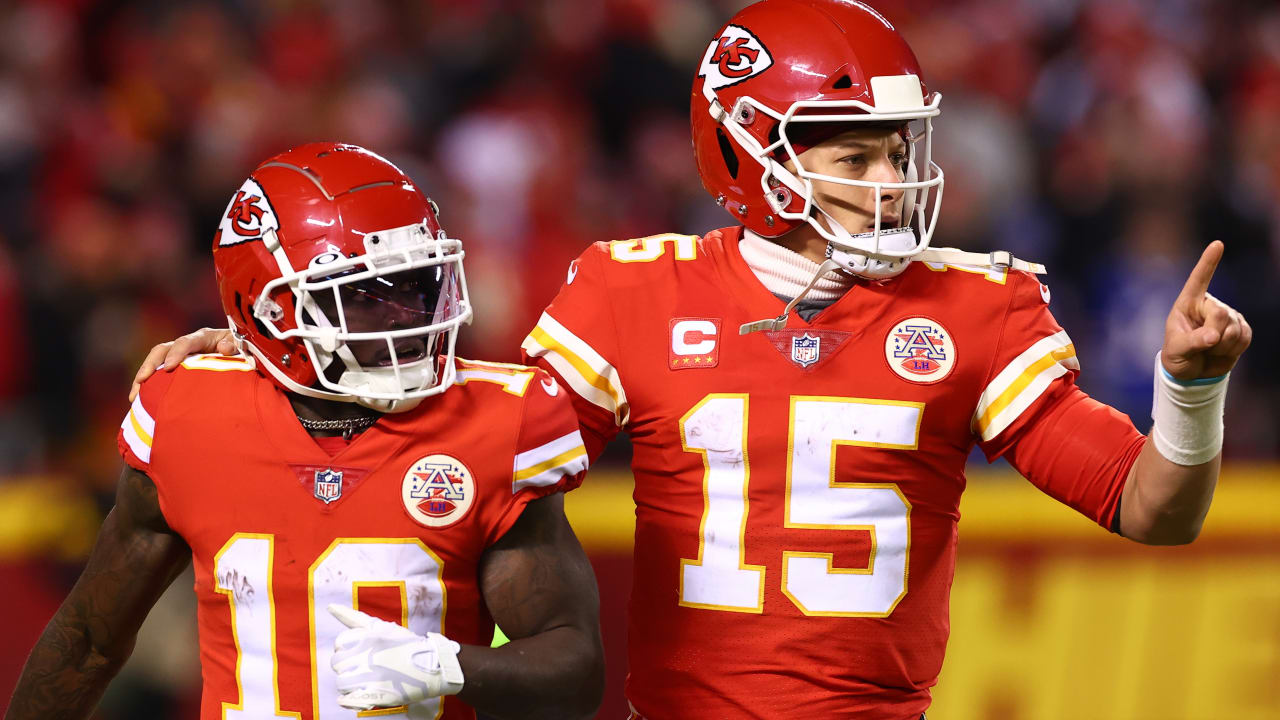 NFL fans will not see anymore passes by Patrick Mahomes to Tyreek Hill for the time being. In one of the biggest shocks of the offseason Hill was traded to the Miami Dolphins.
Hill and Mahomes will go down as one of the best QB/WR duos in NFL history. Between the two they had over 3400 yards and 30+ touchdowns.
Going from a sure fire future first-ballot hall of fame quarterback, to one whose been lack luster will be an adjustment for Hill. But it seems the All-Pro wideout is confident in his new pass thrower.
Earlier in July, Hill set the internet ablaze and stated that Tua Tagovaila was "more accurate" than Mahomes.
This was obviously just Hill hyping up his new quarterback, but he may have to eat those words if Tagovaila doesn't start looking like a top pick sooner or later.
Mahomes on the other hand still has enough at his disposal to churn out another elite season. He still has veteran All-Pro tight end Travis Kelce and the Chiefs signed JuJu Smith Schuster and drafted Western Michigan standout Skyy Moore in the second round.
Seeing the dynamic duo play without one another will be interesting to see, but I believe both will succeed.
3. The Los Angeles Rams chances of repeating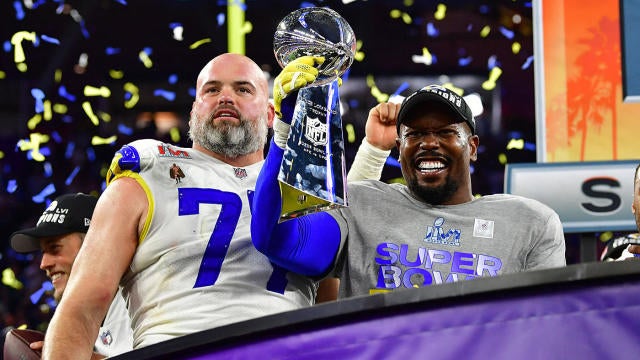 The Rams should be the clear cut favorites to win the Super Bowl this year and repeat.
Yes the the team lost key players such as Andrew Whitworth(retirement) and Von Miller(Free-Agency), but they've made incredible additions to an already loaded roster which features stars Cooper Kupp, Jalen Ramsey and Aaron Donald. In free agency they added long time divisional rival Bobby Wagner, and wideout Allen Robinson, who finally gets a chance to play with a real proven quarterback in Matt Stafford.
A lot of the top hitters in the NFC have huge questions marks that may affect them all year. If those teams don't fix those issues quickly, then we might as well crown the Rams NFC Champions.
2. An Aaron Rodgers down year without Davante Adams?
Last years MVP, Aaron Rodgers, threw for over 4,000 yards and 37 touchdowns, but will we see a drastic change in 2022 after the Green Bay Packers traded All-Pro receiver Davante Adams?
Back in July the Packers and Adams decided to part ways and traded him to the Las Vegas Raiders.
In 2022 Adams accounted for a third of Rodgers yards(1,553) and touchdowns(11).
This is tough loss for Rodgers who will have to find a new number one target after the departure of Adams. His current receiving options are a mixture of veterans who don't have it anymore, while the others are young and unproven.
The 4x time MVP may be in for a long season and his production could go down in a good way, as the Packers lean towards more an aggressive run game with Aaron Jones and AJ Dillion.
1. Will early offensive line injuries affect the Buccaneers and Cowboys?
Both the Tampa Buccaneers and Dallas Cowboys have been dealing with early losses on the offensive line.
For the Cowboys they will be without Tyron Smith for four months due to a torn hamstring. Then 2022 first round draft pick Tyler Smith is recovering from a knee injury. Also they have to try and fill the void of tackle La'el Collins, who signed with the Bengals in free agency.
But for the Buccaneers it seems every week a new offensive lineman is down. In the last two months five lineman have gone down for Tampa. Starting center Ryan Jenson went down early with a knee injury. Then it doesn't help that tackle Tristan Wirfs is battling an oblique injury, and will head into week one questionable.
The highest amount of times Tom Brady's been sacked was 41 back in 2001. If Tampa doesn't get healthy upfront quick, then Brady will be in for a long year.