Win Total: O/U 10.5
Make Playoffs: Yes -215/No +170
Win AFC West: +175
Super Bowl: +1000
2021 Recap
While the Chiefs ended up making the AFC Championship last year their season wasn't as smooth as it has been in years past. They ended up finishing 12-5 which was among one of the best records in the league but they did not start hot whatsoever. The Chiefs started the season 3-4 and while there wasn't a ton of worry internally there was a lot of talk about the their performance throughout the media. Mahomes wasn't playing like Mahomes and their defense looked miserable. Well, KC heard the criticism and finished the season on 9-1 run winning the AFC West. They lost a thriller to Joe Burrow and Cincinnati in the AFC championship losing 27-24. The question is will the Chiefs continue their successful run or did too much change this offseason?
Key Departures: Tyreek Hill, Chavarius Ward, and Tyrann Matheiu
Tyreek Hill being traded to the Miami Dolphins may have been the biggest shock of the offseason. The reports came out of nowhere that Hill had requested a trade after a contract extension was not going to happen. A couple hours he was traded to the Miami Dolphins. The Chiefs received 5 draft picks but only one first rounder which was the 29th pick this year. I believe losing Hill is a MASSIVE loss for the Chiefs. While Mahomes can still carry this team, Hill was such an X-Factor for this offense. I think he is the fastest player in the league and has turned into an elite WR. Charvarius Ward and Tyrann Mathieu both leave to sign elsewhere which will hurt this secondary greatly. Kansas City let up about 250 passing yards per game last year which ranked 6th worst in the league. Now you take away their two best defensive backs and this pass defense may be worse than they were last year.
Key Additions: The new WR's (Juju Smith Schuster, Marquez-Valdes Scantling, Skyy Moore), Justin Reid, Trent Mcduffie, George Karlaftis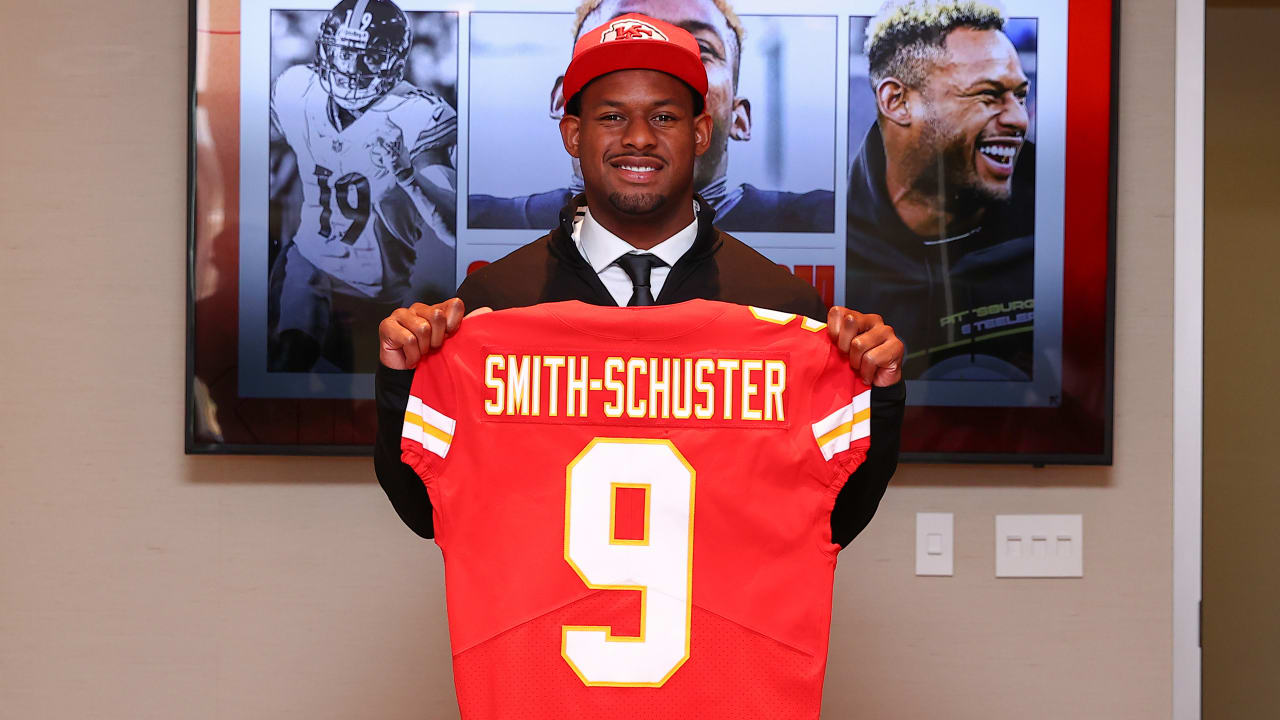 While there were a lot of departures in Kansas City, it led to plenty of new faces in Kansas City. Three new WR's come into KC to help fill the void of Tyreek Hill. Marques Valdes Scantling comes over from Green Bay signing a 3yr/$30 million deal. He's had a very up and down career but he brings speed which the Chiefs are now missing without Hill. JuJu comes over on a 1 year deal from Pittsburgh to hopefully have a bounce back year after a couple disappointing seasons. Skyy Moore is the more unknown piece here but he comes from Western Michigan picked in the second round. He is a small but shifty WR who brings speed and flair into the WR room. Justin Reid signs with the Chiefs to replace Mathieu. While he's a downgrade, Reid is a solid replacement and should be a formidable piece for the secondary. Trent Mcduffie and George Karlaftis were the Chiefs first round picks. Mcduffie makes perfect sense as the Chiefs top corner left this offseason. Karlaftis was projected to go a little higher and fell to the Chiefs late in the first. The Chiefs really haven't had an elite edge presence since Dee Ford so they hope Karlaftis can provide that.
Chiefs Schedule
The Kansas City Chiefs come in with the hardest/strongest strength of schedule this upcoming season. Shocker? Probably not as the Chiefs have been one of the best teams for a while now. The AFC West is going to be a bloodbath this year. Every team in that division is fully capable of winning the division and or making the playoffs. The beauty of it is they all have to play each other twice throughout the season. The Chiefs also will play the NFC West which is another strong division in the NFL. Add in games against the Buccaneers, Bengals, Colts, and Titans the Chiefs really are never going to have an easy week. Well, I guess they get one game against the Texans (Sorry Texans fans). While the Chiefs are fully capable of going to battle with any team they matchup with, there may be some growing pains.
My Picks and Analysis: Chiefs U10.5 Wins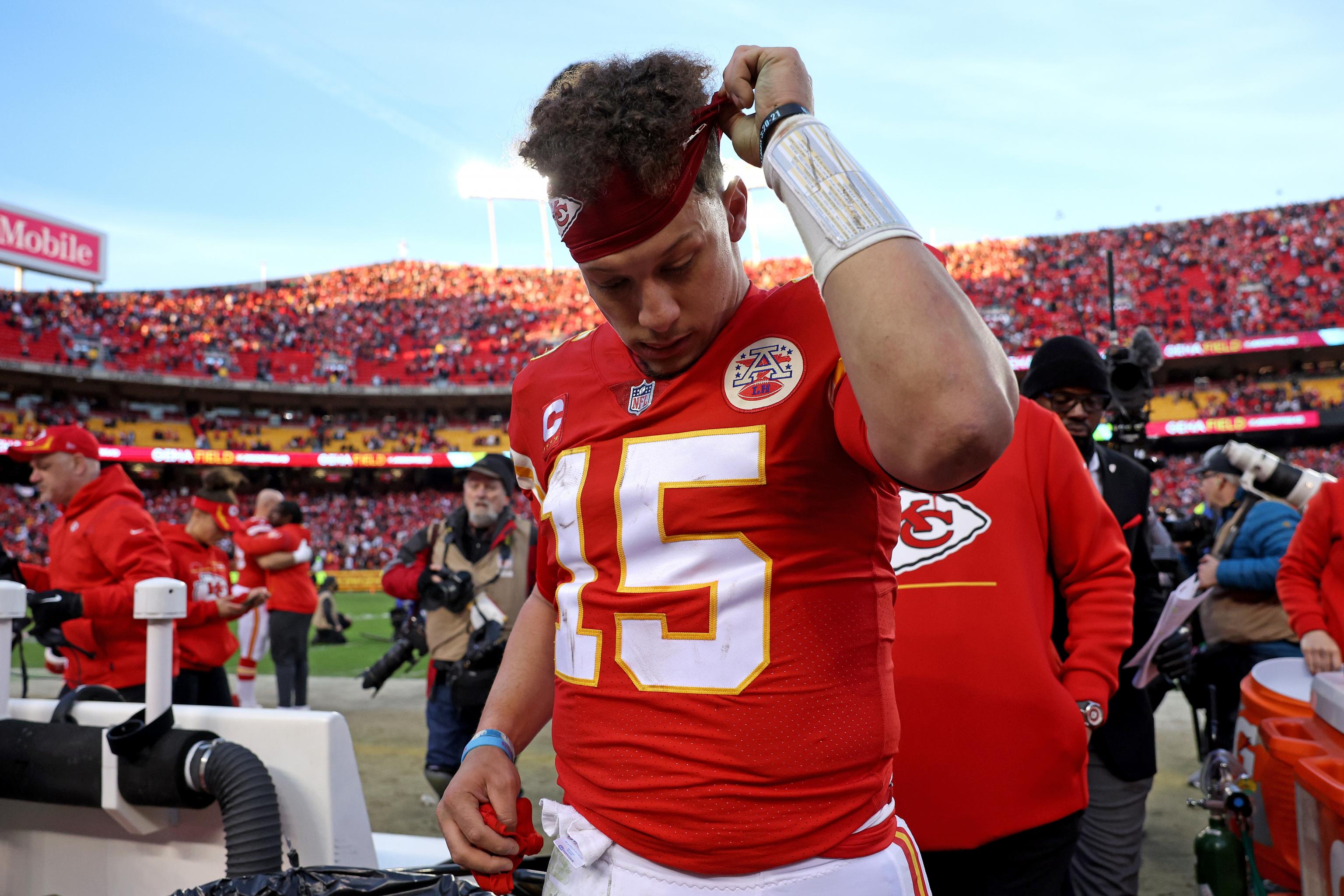 I personally think losing Tyreek Hill hurts the chief's offense substantially. I'm not a believer in MVS as he couldn't prove himself in Green Bay with Aaron Rodgers and had some costly drops. I think Juju may be decent but he's not enough to replace Hill. Mahomes and Kelce should be enough to carry this offense but I think they will lack the explosiveness we were once used to. Keep in mind this defense isn't great. They may be going in the right direction with these two first round draft picks but they are playing a lot of good offenses this year. I don't they will be able to keep up as much as they were used to with their new look offense which makes me like the under this season. I can see the Chiefs being a 9 or 10 win team. They may be able to make sneak into the playoffs still with the expanded format but I have them going Under 10.5 wins in 2022.
Prop to bet: Travis Kelce O9.5 Touchdowns
I honestly love any Kelce prop this year but touchdowns just happened to be my favorite. Kelce has only surpassed this twice in his career but I think he see's a career high in TD's this year. Hill being gone should benefit Kelce statistically. Kelce should see see an uptick in target and opportunity. Tyreek always had capability to catch a 40+ yard touchdowns which would hurt Kelce as the drive was over. When Mahomes has played in full seasons he is averaging 41.66 passing touchdowns. Tyreek Hill leaves 9 touchdowns that he scored last year on the table. Kelce finished with 9 touchdowns last year which would mean we only need one more from him last year to hit this prop. With all the change in their offense and Kelce being Mahomes most trusted guy left I believe we see Kelce have a very good year.  I am projecting that Travis Kelce goes for a career high this year scoring 12 or more touchdowns which has me feeling very comfortable to bet this going into the 2022 season. Travis Kelce over 9.5 touchdowns.